Darrelle Revis Trade Rumors: Would The Kansas City Chiefs Deal The No.1 Draft Pick For Jets Cornerback?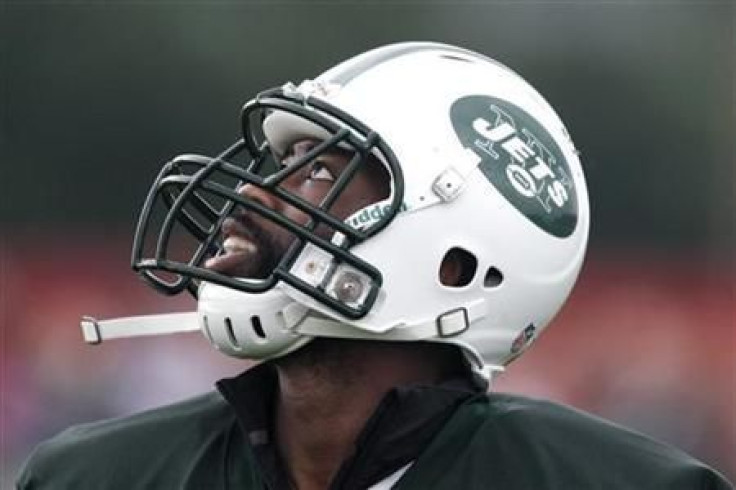 Arguably the best defensive player in the NFL may be available this offseason.
Jason La Canfora of CBS Sports is reporting that the New York Jets will explore trading Darrelle Revis. The cornerback has spent his entire six-year career with the Jets.
Sources told La Canfora that team owner Woody Johnson may not want to extend Revis's contract, which can be voided after the 2014 season. Johnson has sown an interest in trying to trade Revis in 2013 to ensure that New York doesn't eventually lose him for nothing.
Revis is widely considered to be the best cornerback in football and wants to be paid as such. In the summer of 2010, he held out for most of training camp, wanting a new contract. In September of that year, he signed a new deal worth $46 million over four years. He is set to earn $6 million this upcoming season, and could be looking for another big payday.
According to the report, new general manager John Idzik will have to gauge interest in Revis's trade value, right away. Idzik was introduced at a press conference on Thursday afternoon. Johnson denied the report, saying "I don't know where that came from." Head coach Rex Ryan laughed off rumors of Idzik already looking to trade Revis.
Both Johnson and Ryan, however, did say Revis would be a part of the organization's evaluation process. If the Jets do look to move the three-time All-Pro, he could net them multiple high draft picks, even after tearing his ACL in 2012. A number of teams could benefit from acquiring Revis, but they would have to accept paying a high price.
The Kansas City Chiefs might have the most to offer New York. The Chiefs finished with the worst record in the league and have the No.1 overall pick in the NFL Draft. Most teams might have to offer the Jets several draft picks to acquire Revis, but the top pick in the draft could be enough to get a deal done.
The Chiefs have many holes to fill, but getting a sure thing in Revis could force them to offer up the top selection. Kansas City was 12th overall in passing yards allowed, though their secondary has much room to improve.
The Jets are likely looking for multiple picks in exchange for Revis, but the top selection might be enough for them to make the trade. New York could get the top quarterback in the draft, whether they feel it is Matt Barkley of USC, Tyler Wilson of Arkansas, or Geno Smith of West Virginia.
Mark Sanchez was benched towards the end of the season, and the Jets are expected to bring in competition at the position.
Revis has been a big part of why the Jets have been a strong defensive team in the past few years, but they are in desperate need of offense. Even with the cornerback missing most of 2012, New York still finished 2nd in passing yards allowed.
It may be worth it for New York to deal Revis if it gives them a chance to land a top offensive player.
© Copyright IBTimes 2023. All rights reserved.