David Attenborough Health Condition: Broadcaster Admits Experiencing Memory Issues
At 93 years old, broadcaster and natural historian Sir David Attenborough remains very active, from his nature documentaries to speaking about saving the planet. However, he has also admitted to experiencing memory issues that caused him quite a bit of a problem.
For instance, Attenborough admitted two years ago that it was taking him longer to write scripts for "Blue Planet II" because he was struggling to remember the proper names for things. During a trip to the Jura Mountains in Switzerland, Attenborough forgot the name of a yellow plant in front of him, causing him to have a bit of a panic.
Although problematic, having memory problems at an advanced age such as Attenborough's is not automatically something to worry or panic about as it is quite normal for people to have some problems when it comes to remembering names or words as they age.
As for Attenborough, he has admitted to the Telegraph that he is "coming to terms" with the fact that it can be problematic when finding the right words to say is taking a while.
Forgetfulness
Many people tend to worry when they are having memory problems, thinking that it is already the first sign of Alzheimer's disease or another of dementia. However, that is not always the case because memory issues can also stem from emotional stress, aging, mold cognitive conditions, or other medical conditions.
With aging, changes in the brain can manifest in the form of forgetfulness. As such, once-in-a-while events such as forgetting house keys, taking longer to learn something, or finding it difficult to learn something new are mere signs of forgetfulness and not of Alzheimer's or other severe memory conditions.
To improve or maintain cognitive condition as we age, it is important to keep the mind active through healthy habits and daily activities.
Forgetfulness Vs Dementia
It is when the problems are more constant and an individual keeps making mistakes and poor decisions start to have trouble having conversations, or constantly lose track of the date and time of year, that an individual might need to consult a specialist.
For instance, a forgetful person can forget what day it is and, then, remember it or figure it out later on. But, a person with serious memory problems will lose track of the date and time of the year. Another example would be a forgetful person finding it difficult to find the right word - just like Attenborough - but someone with serious memory problems will have trouble having the conversation completely and even have trouble with mood and behavior changes.
That said, memory concerns are still best taken to specialists so that they can find the root cause of the memory issue so it can be taken care of early on.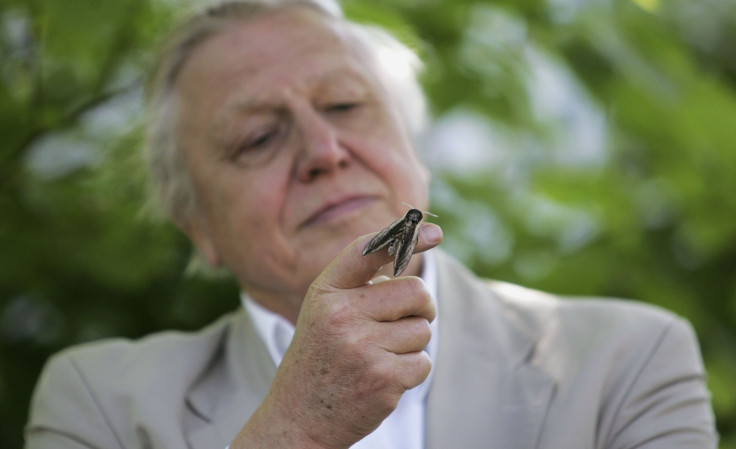 © Copyright IBTimes 2023. All rights reserved.