'Death Stranding' PC Port Feels Like Watching A Movie, Says Kojima Productions
KEY POINTS
Yoji Shinkawa, an art director for Kojima Productions, compares the PC port of "Death Stranding" to "like watching a movie" whereas its PS4 version was "like watching a TV drama"
Better resolution and framerate, as well as support for 21:9 ultrawide screen are big differentiators between the two versions
Originally set for an early June release, the PC version of "Death Stranding" is launching on July 14 after a six week delay due to the coronavirus pandemic
An interview with an art director of Kojima Productions compares the PC port of "Death Stranding" akin to "watching a movie" whereas the version on the PlayStation 4 was merely "watching a TV drama."
Video Games Chronicle reports that art director Yoji Shinkawa was interviewed about the subtle differences between the PS4 version of "Death Stranding" released just last year and the coming PC version.
"Of course, compared with the PS4 version, the resolution and the frame rate have been upgraded," Shinkawa responded through a translator. "But the biggest surprise I think that people will get is that we supported the 21:9 ultrawide screen, and this is surely expanding the horizontal perspective to bring you like dive into the game with the immersion and the presence with it."
Yet another benefit of the wider horizontal perspective, according to Shinkawa, is the ability to see more enemies and you can just see more of where you want to do. The amount of information on the PC version is just much more viewable.
In "Death Stranding," destructive creatures from a realm between life and death begin roaming the Earth. Sam Porter Bridges, played by Norman Reedus from "The Walking Dead," is a courier who must deliver supplies to the fractured colonies that remain to reconnect them via a wireless communications network.
Aside from the improved gameplay, Shinkawa said that the ultrawide support makes the PC version of "Death Stranding" an even more immersive and cinematic version than the PS4 version was.
"So yeah, I touched a little bit about the ultrawide screen, but this is not just only in the game part, but this ultrawide we've adjusted so that even in the cutscenes, you can see it in ultrawide in the PC version," he said.
"So compared to the previous one, I could kind of say that you're kind of watching a TV drama in the previous game, but this time in the PC version it's more you get the impression that you're watching a movie at the cinema."
Originally booked for a June 2 release date, the PC port of "Death Stranding" was pushed back by six weeks when Kojima Productions was shut down because of the coronavirus, Video Games Chronicle notes.
Instead, the game published by 505 Games with a higher frame rate, photo mode, ultrawide monitor support, and "Half-Life" crossover content will be released on Steam and Epic Games Store this July 14.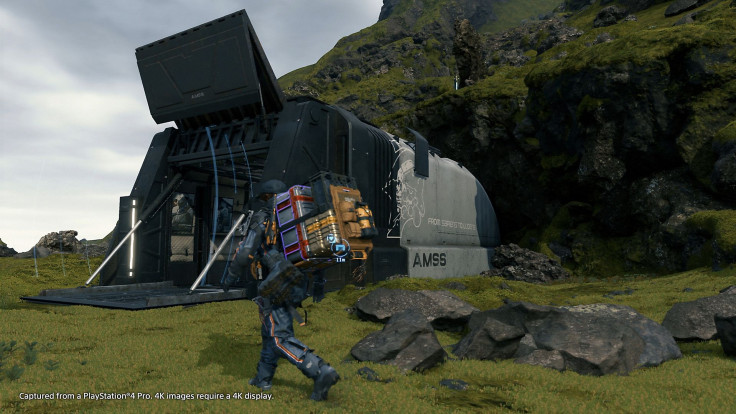 © Copyright IBTimes 2023. All rights reserved.
FOLLOW MORE IBT NEWS ON THE BELOW CHANNELS