Democrats Promote Fringe Republican Candidates As A Midterm-Winning Strategy
Democrats are using an unconventional strategy to defeat Republicans in the upcoming midterm elections: promote the most far-right fringe candidates in the race.
However, in the states of Pennsylvania, Illinois, and Colorado, Democrats are booting these candidates hoping to sway Republican and swing voters their way.
This method is risky. It gives those who support extreme-right views a platform and sets them up for a potential victory in the midterms. Democrats hope it will help them beat their opponents in the coming midterms.
In Pennsylvania, Democratic candidate Josh Shapiro promoted Trump-endorsed Doug Mastriano, who attended the Jan. 6 insurrection and denies he ever broke the law. He holds extreme views on abortion: no exceptions for rape, incest, and the health of the mother. The candidate appeared at a QAnon-sponsored event back in May.
Shapiro ran ads that referred to him as Trump's pick even though he did not endorse him until right before the primary. "If [Mastriano] wins, it's a win for what Donald Trump stands for."
Mastriano won his primary, taking 44% of the vote. If he beats Shapiro, he promises to use his power to interfere in state and national elections.
An approach that boosts a right-wing Republican paid off for former Missouri Democratic Sen. Claire McCaskill. She ran against Todd Akin in 2012. Her campaign sponsored ads promoting Akin, and he won his primary.
Still, when boosting fringe right-wing Republicans, Democrats need to do it "carefully," McCaskill told NPR.
"There were three viable candidates and [Akin] was kind of the weirdest one," she said. "We took a poll and figured out what Republican voters would really like about him."
McCaskill, who is the last Democrat to represent red-state Missouri in the Senate, is not the only one who had success using that strategy. However, many view the move as a risky gamble. It also provides a forum for Republicans who embrace extremist views.
In a recent episode covering Pennsylvania's gubernatorial race, "Last Week Tonight" host John Oliver warned those who employ this strategy. "The most extreme Republican isn't necessarily the least electable," Oliver noted.
Perhaps the strongest example of this came in 2016, when Trump saw an improbable victory over more established Republican candidates such as Sen. Ted Cruz of Texas and former Ohio Gov. John Kasich, who had aligned to try to deny Trump the nomination.
Howard Wolfson, a former counselor for former New York Mayor Michael Bloomberg, also thinks the strategy is dangerous.
"I think it's very dangerous . . . to elevate people who are hostile to democracy," he told the Washington Post.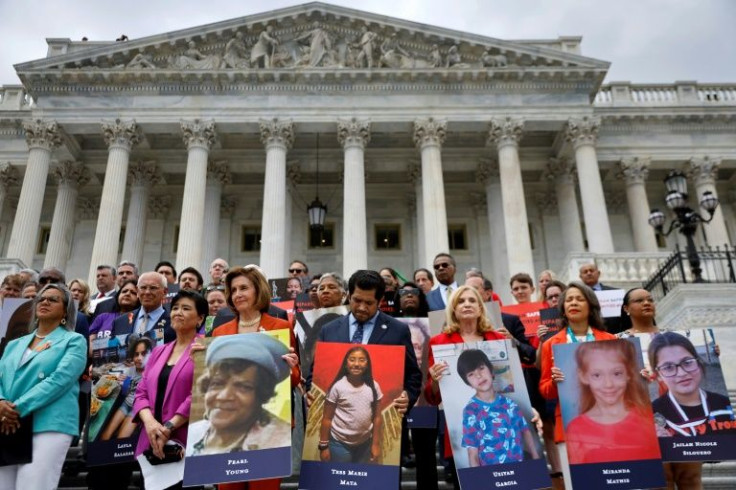 © Copyright IBTimes 2023. All rights reserved.
FOLLOW MORE IBT NEWS ON THE BELOW CHANNELS