Denmark 'Fat Tax' Targets Popular Junk Foods: Will Other Countries Follow?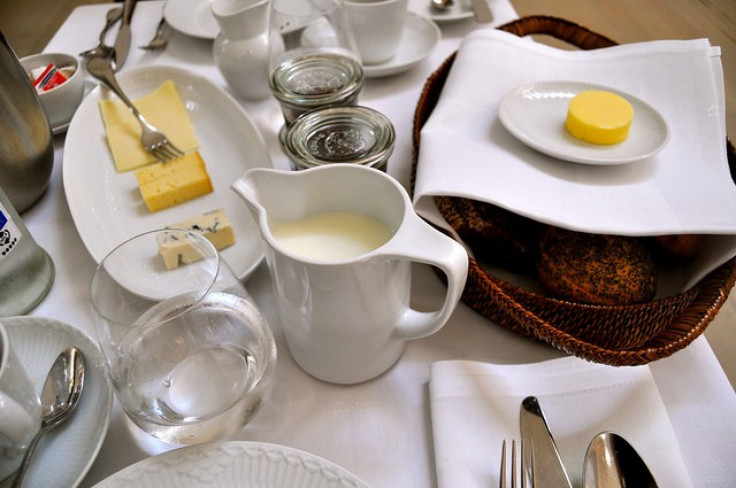 On Saturday, Denmark became the first country in the world to introduce a fat tax, surcharge on unhealthy foods that are high in saturated fat for in hopes of curbing bad eating habits.
In an effort to encourage healthier eating among its citizens, Denmark, a country reportedly famous for its butter and bacon, brought in a tax on foods containing more than 2.3 percent saturated fat.
Danish officials said they hope the new tax will help decrease the population's consumption of fatty foods. The new tax will be levied on foods, such as butter, milk, cheese, pizza, meat, oil and other processed foods.
It has been a chaotic week with a lot of empty shelves. People have been filling their freezers, Christian Jensen of an independent Danish supermarket told AFP.
Some experts argue that fat is the wrong target and that salt, sugar and refined carbohydrates should be tackled instead, but Dr. Colin Waine, former chairman of the National Obesity Forum, welcomed the move, Medical New Today reports.
All these things need to be looked at, but saturated fats have a higher calorie content than carbohydrates. I don't think you can do everything all at once, Waine told reporters.
Danish officials say everything from milk to oils, meats and pre-cooked foods such as pizzas will be targeted. The additional revenue raised will fund obesity-fighting measures.
This can mean that imported goods will be cheaper than domestically produced items, Jeppe Rosenmejer, EU legal expert of the Danish Federation of Small and Medium-sized Enterprises, told the national Jyllands-Posten daily.
Denmark is thought to be the first country in the world to bring in a tax on fatty foods. Similar to some other European nations, the country already taxes sugar, chocolates and soft drinks.
There's never been a tax on fats like this, said Dr. Jorgen D. Jensen, from Copenhagen University in Denmark, according to a GlobalPost report.
We will gain some very useful insights during the next year or two about whether it is changing consumption patterns, and also regarding the feasibility of implementing such a tax, Jensen said.
© Copyright IBTimes 2023. All rights reserved.
FOLLOW MORE IBT NEWS ON THE BELOW CHANNELS