Breast Cancer Awareness Month: New Medical Treatments Arise From Around the World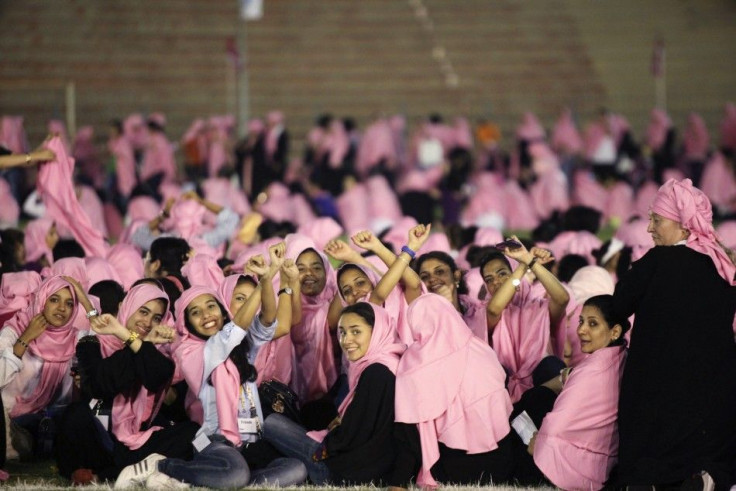 During this year's breast cancer awareness month campaign, it's a sea of pink ribbons as supporters gather across the country for a number of events.
A trial study, published Monday, ran by UK cancer researchers showed results of beta-blockers used to lower blood pressure may also control the spread of breast cancer.
After the study concluded, researchers presented early results of whether beta-blockers can improve survival from breast cancer to The Royal Society of Medicine.
Breast cancer spreading to other parts of the body is the biggest cause of death from the disease, BBC News reports. About 30 percent of breast cancers spread, yet these account for up to 90 percent of all deaths from the disease.
As beta-blockers are already a known drug this could be a very interesting development, which has the potential to save a large number of lives and we hope to have to see study results within the next year, Dr. Julie Sharp, senior science information manager at Cancer Research in London, told UK reporters.
The scientists used data from nearly 800 patients who were previously given beta blockers.
The early work on beta blockers found that the women who had taken them had a 71 percent reduced risk of a cancer-related death, the UK-based site adds.
Recent studies also show that exercise may reduce breast cancer risk.
The American Cancer Society suggests that all women should do a mixture of both to reduce breast cancer risk and that everyone should exercise for at least 45 to 60 minutes, five times a week.
These numbers could decrease significantly if more women were active, says Dr. Alvaro Carrascal, the American Cancer Society Senior Vice President of Cancer Control for New York and New Jersey.
The group said they predict that in 2011, 288,000 American women will be diagnosed with breast cancer and that the disease will take the lives of 39,520 American women.
"The relationship between physical activity and breast cancer has been studied widely, and several studies have shown that active women have a lower risk of getting breast cancer than sedentary women," Alvaro says.
The National Cancer Institute has also funded studies exploring the role of physical activity and cancer risk and they have found that across roughly 50 studies, the risk of developing breast cancer was 20 percent lower among the most active women than among the least active.
© Copyright IBTimes 2023. All rights reserved.