Derrick Rose Return: Bulls Point Guard Ready For Contact Practice?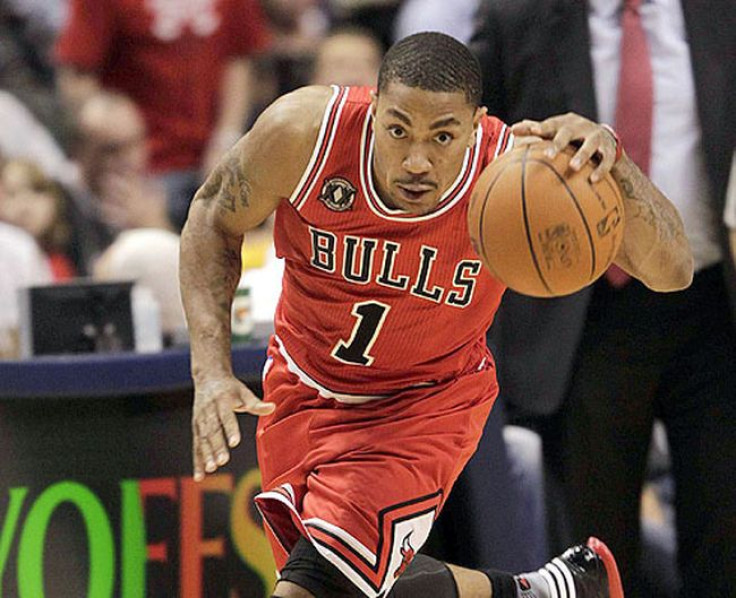 Currently fourth in the Eastern Conference and winners of three straight games, the Chicago Bulls are still awaiting the return of point guard Derrick Rose.
Rose was seen working out Friday before Chicago's 100-99 road win over the Boston Celtics, but there are few developments in his return from reconstructive knee surgery.
During that workout, Rose looked like his old self in a shoot around, according to the Chicago Sun Times.
That follows statements from head coach Tom Thibodeau, who said the next step in Rose's rehabilitation will be participation in contact practices. Thus far, Rose has run non-contact, or "predictable," drills and workouts.
The Bulls have maintained their stance that the 24-year-old will not check into a game until he completely recovers from the torn anterior cruciate ligament that ended his 2012 playoffs last May.
Joakim Noah and Luol Deng have more than kept the Bulls afloat. Deng is leading the NBA in minutes with 39.8 per game, while Noah is averaging a career-high 12.4 points and two blocks per contest.
Chicago has also rallied around the loss of Rose, reflected by their third-ranked defense. The Bulls are allowing just 91.9 points per game, and are seventh overall in rebounding.
A return after the All-Star break seems like the best bet for Rose. Such a move would give Chicago 30 games to integrate him back into the flow of the offense.
© Copyright IBTimes 2023. All rights reserved.