Detroit Lions Vs Arizona Cardinals: Where To Watch Live Online Stream, Preview, Betting Odds, Prediction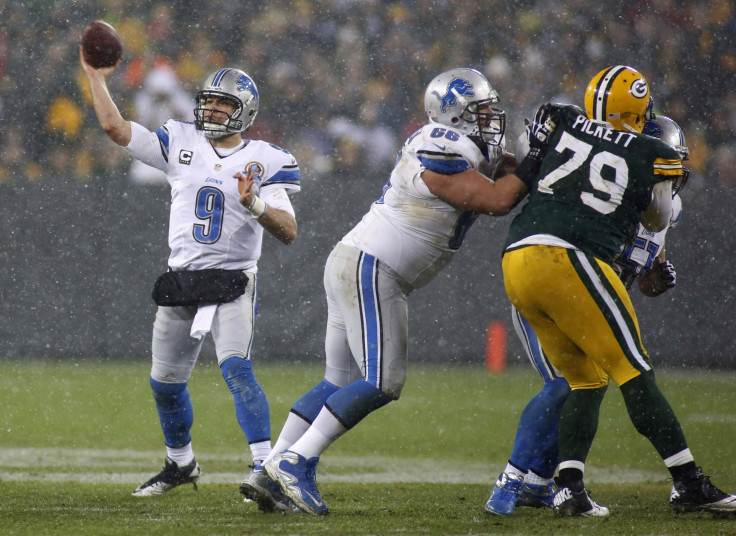 Entering the season with expectations, the 4-9 Detroit Lions will try to salvage their season Sunday as they take on the Arizona Cardinals at U Of Phoenix Stadium.
The Lions have lost five straight, with three of those losses by four points or less. Detroit nearly knocked off the Green Bay Packers last week, but their offense struggled in the fourth quarter and they fell 27-20.
In two of their final three drives, Detroit gained 44 yards on 15 plays. Quarterback Matthew Stafford went 27-for-45 for 264 yards with a touchdown and an interception, and Calvin Johnson had 10 receptions for 118 yards.
The Lions have the NFL's top passing offense, averaging 307.8 yards per contest, but found no balance on offense this year, with a rush offense ranked 21st.
Still they may find the right blend against the Cardinals, who suffered an embarrassing 58-0 loss to the Seattle Seahawks last week. Arizona gave up 284 rushing yards, with running back Marshawn Lynch scoring three touchdowns, and also had eight turnovers.
Having lost nine straight games, the Cardinals quarterback woes also continued, with Jon Skelton throwing four interceptions and going 11-for-22 for 74 yards.
After the game, Arizona head coach Ken Wishenhunt apologized to fans for his team's performance.
Like the Lions, Arizona actually had a very promising start to the season, going 4-0 and beating probable playoff bound Seattle and current No. 2 seed New England in the first two weeks of the season.
The game begins at 4:05 p.m. EDT and will be shown by FOX, or watch a live stream online by purchasing NFL Sunday Ticket Max.
Betting Odds: Detroit is favored by 6.5 points
Over/Under: 44 points
Prediction: Detroit running back Mikel Leshoure should have a huge game, and the Lions will end their losing streak with a big win.
Predicted Score: Detroit 37, Arizona 10
© Copyright IBTimes 2023. All rights reserved.