Diwali Celebrations Around the World [Photos]
Diwali is the shining light in the middle of India's jam-packed festival calendar, but the Festival of Lights is not just celebrated on the subcontinent.
Diwali celebrations occur across the globe from the Caribbean island of Trinidad to the cold Canadian province of Quebec.
This year, Diwali is an official holiday in India, Fiji, Guyana, Myanmar, Trinidad and Tobago, Mauritius, Malaysia, Singapore, and Sri Lanka.
While the customs and traditions vary slightly in each geographical location, one thing remains the same: Diwali is about joy, happiness and peace for all.
Broadly speaking, Diwali is India's Festival of Lights and a joyous celebration that honors the triumph of good over evil.
Diwali occurs on the new moon and lasts for five full days. The festival takes place on the propitious dates during the end of Ashvin and the start of Kartika -- the Hindu lunar calendar months that equate to the Gregorian months of October and November.
Over the years, Diwali has come to symbolize a change of season and a change of mood.
While Diwali is predominantly celebrated by Hindus, Sikhs and Jains also embrace the holiday. Each religion has a different take.
For Sikhs, Diwali denotes the release of Guru Hargobind -- the sixth of Sikhism's 10 gurus -- along with 52 others who were detained in the Gwalior Fort by the Mughal emperor Jehangir.
For Jains, Diwali denotes the attainment of moksha -- the liberation from the cycle of life and death -- by Mahavira, the 6th century BC founder of Jainism's main tenants.
For Hindus, Diwali is inextricably tied to Lord Rama's victory over the powerful demon Ravana and his triumphant return from exile. In order to make Lord Rama's return as swift and safe as possible, his subjects lit the way with thousands of earthen lamps.
Here's a look at Diwali celebrations around the world: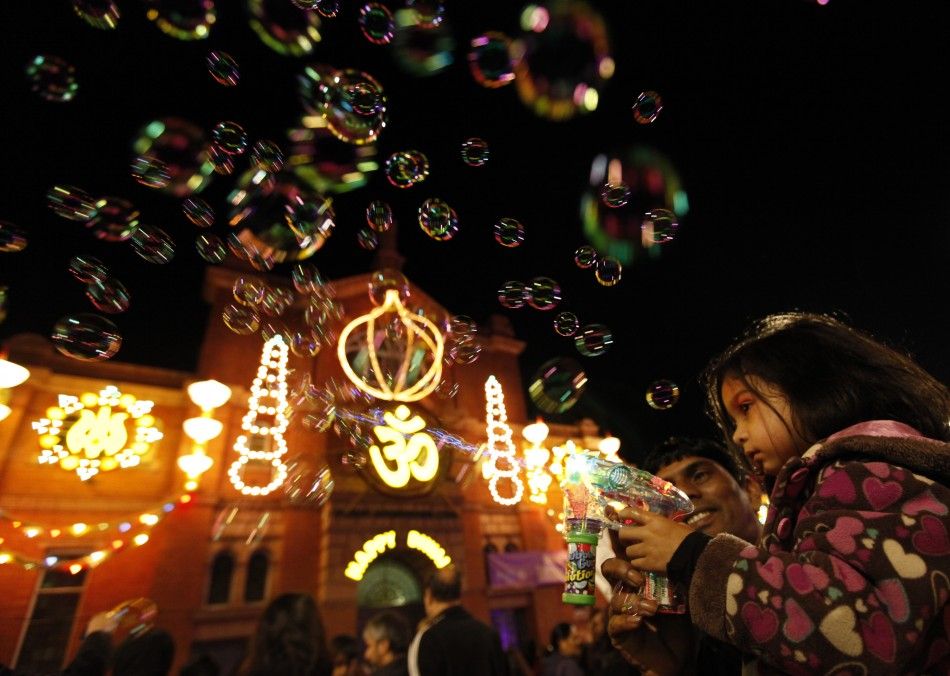 © Copyright IBTimes 2022. All rights reserved.
FOLLOW MORE IBT NEWS ON THE BELOW CHANNELS