Doctor Braves Storm To Deliver Baby Girl As Hurricane Fiona Strikes, Cuts Power
A doctor in Puerto Rico braved strong winds and heavy downpours to get to a woman in labor as Hurricane Fiona struck the island.
While residents of Ponce stayed inside their homes, Dr. Zaskia Rodriguez got a frantic call from a patient who was in pain and said she was in going into labor on Sept. 18. "It was a worrisome experience," the OBGYN told the New York Post on Thursday.
Rodriguez decided to jump in her car and drive to her nearby clinic because she "had to be there for her."
"She said she was in pain since 7 a.m. and was having bleeding and spotting," the doctor said, as reported by TODAY Parents.
The drive from Rodriguez's home to her clinic usually takes about five minutes. But with Hurricane Fiona causing wreckage, the ride was much longer and turned into a harrowing ordeal.
Rodriguez drove through torrential rain and 85-mph winds that sent debris flying in the air.
"Everything was dark — there were no lights; no electricity," she added. "It was raining and windy — I was scared."
The doctor arrived at the clinic to find her patient 4 centimeters dilated and in active labor. With no power across Puerto Rico, the building was banking on a generator for delivery.
The baby girl was born five hours later. "It was a beautiful delivery," Rodriguez told the outlet.
However, the ordeal did not end there for her patient. "She asked, 'How can I take care of my baby with no electricity or running water?'" Rodriguez said.
The patient joined many other mothers in the struggle to care for their babies without electricity and water as the effects of Fiona took over the island.
"I think that's the worst part — when they go home and they face all the limitations," Rodriguez added.
The OBGYN has been in touch with around 140 pregnant women over Instagram and the phone; 20 of them had their due dates coincide with Hurricane Fiona.
"They were tracking their contractions and their symptoms very closely," she explained.
Fiona is the second hurricane to hit Puerto Rico in five years. The island was devastated in 2017 by Hurricane Maria, a Category 4 storm, according to NBC News.
Although Hurricane Fiona is weaker and a Category 1 storm, it has damaged bridges, caused flooding in some towns, and left the residents in an islandwide blackout.
Rodriguez said her clinic did not have power or running water because of the storm. She recalled that her generator even ran out of gas while she was treating a patient five days after Hurricane Fiona struck.
"It's very hard because I try my best but the government doesn't help us. I feel like we're alone in this," she told TODAY Parents. "I feel like we're not being heard or helped by the government. I don't see any troops. I don't see anyone here..."
Stressing the importance of hospitals, Rodriguez added, "We have patients to care for. I want to be there for them, but if we have no electricity or power it's not possible."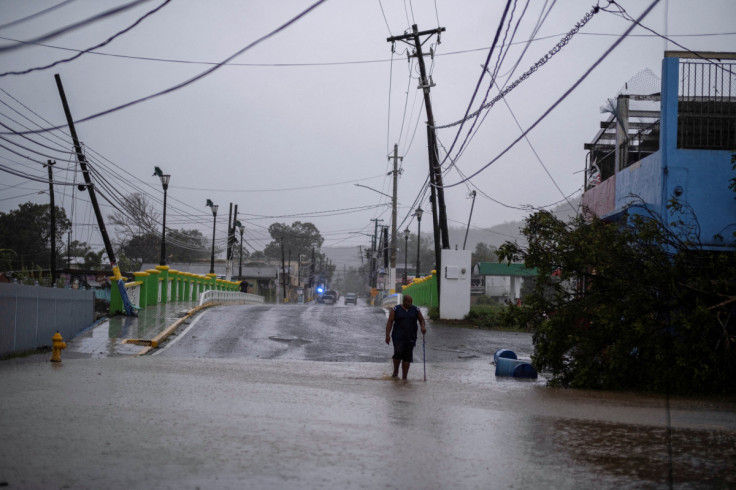 © Copyright IBTimes 2022. All rights reserved.
FOLLOW MORE IBT NEWS ON THE BELOW CHANNELS