'Doctor Who' Holiday Gift Guide: Find The Perfect Christmas Present For Your Favorite Whovian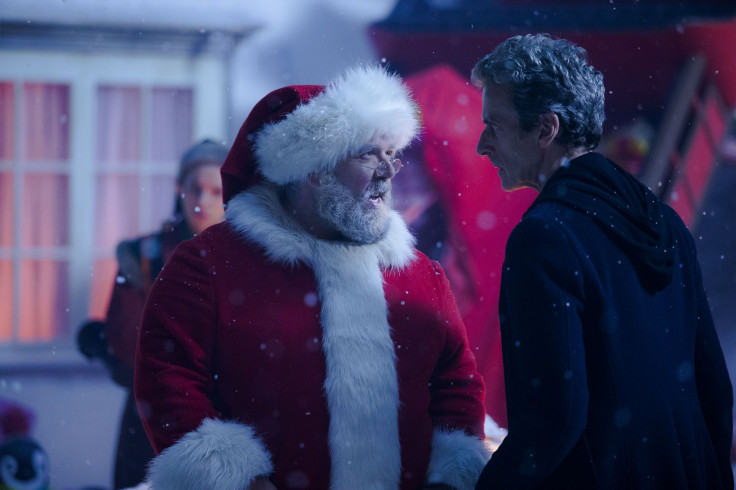 Everyone has a "Doctor Who" fan in their life. That might be the person you talk about the sci-fi series with every Sunday morning, or maybe they're just someone who watches that weird British show with the phone booth. Either way, there's likely a Whovian you have to find a holiday gift for this season. Luckily, there are plenty of options for every type of fan.
For A Child 'Doctor Who' Fan
If they're really young, go for a plush Doctor Who toy. Daleks are much less scary when they're cuddly, but there are also plenty of plushes available that aren't villains. Buyers can find the TARDIS, K-9 and even the Doctor himself in plush form. If they're a little older and enjoy playing pretend, they'd probably like a vortex manipulator and sonic screwdriver set.
For A Fashionable, Female 'Doctor Who' Fan
Her Universe is an online store that specializes in nerdy apparel for women. Yes, a girl can wear all the unisex T-shirts that are typically created for TV shows, but a lot of women don't find those silhouettes very flattering. Her Universe makes tees in all kinds of cuts that flatter many body types. From Dalek dresses to TARDIS sweaters, Her Universe has some of the cutest "Doctor Who" clothes, ranging in sizes from XS to 4XL.
For A Longtime 'Doctor Who' Fan
"Doctor Who" is separated into two divisions: Classic "Who" and New "Who." If your gift recipient has been a Whovian for decades, they're a fan of Classic "Who." Try a gift that's a throwback to the Doctors of the 1970s or '80s. The scarf from the Fourth Doctor (Tom Baker) or the Fifth Doctor's (Peter Davison) sonic screwdriver would be great for a fan of the classic seasons.
For A 'Doctor Who' Fan With A Sweet Tooth
They need a TARDIS cookie jar. Not only does it store cookies, but it also lights up and makes TARDIS sounds.
For A 'Doctor Who' Fan Who Loves Games
"Doctor Who" has been put into plenty of classic games. Whovians can enjoy Yahtzee, Monopoly, Trivial Pursuit and Risk with a Time Lord twist.
For A 'Doctor Who' Collector
They already have everything on DVD and every action figure and TARDIS known to man, so what do you get them? Peter Capaldi just started as the Twelfth Doctor this year, so his sonic screwdriver is still new. If that's not enough, get them their own personalized sonic screwdriver. This unique kit uses parts from past incarnations of the Doctor's favorite tool to make someone a completely new screwdriver.
For A 'Doctor Who' Fan You Don't Know
If you can't put them into any of the categories above, play it safe with a TARDIS mug. If you want to give a Christmas-themed gift, go for "Doctor Who" Christmas ornaments.
© Copyright IBTimes 2023. All rights reserved.