Doctors Remove 8 Magnetic Balls From 1-Year-Old Child's Body, Warning Issued
A team of doctors in Dubai saved the life of a toddler by successfully removing eight small magnetic balls from the child's body.
The parents of the 1-year-old child rushed her to Medcare Women and Children's Hospital in the first week of October after noticing that the baby was not well. The parents were shocked when tests revealed that the child had ingested eight magnetic balls.
"One-year-old baby Salma came in with fever and vomiting. After investigations, we found eight pieces of small magnetic balls lining her abdomen that had caused intestinal perforation," Dr. Mazen Salowm, specialist paediatric surgeon, told Gulf News.
The doctors informed the parents that the baby was "very sick" and that surgery had to be carried out to remove the balls.
"Usually when a child ingests a foreign body, it passes through the abdomen and bowels and is expelled with the feces. In this case, the magnetic balls were stuck together to the bowel wall causing necrosis (dead body tissue). The magnets had caused fistulas in the bowel and there was perforation leading to serious consequences," the doctor added.
The child underwent the surgeries in a period of two weeks.
"Within a gap of two weeks, we conducted three surgeries. The Pediatric Intensive Care Unit (PICU) team was very determined to provide the child with optimum care and we infused her with blood and fresh platelets to trigger healing. Eventually, her condition stabilized," Dr. Salowm told the outlet.
The child is now recovering. Expressing his gratitude, the child's father said, "Those lentil-sized magnets were part of a box of magnets we had purchased long ago for our 11-year-old elder daughter Maria. She used those to create necklaces and rings. As parents of three children, we have always been very diligent. I have no idea how Salma got hold of these beads. However, we are grateful to the team of doctors who handled her case at Medcare Women and Children Hospital."
Meanwhile, the doctors issued a warning saying, "Infants and toddlers somehow find their way to lay their hands on hazardous items. It is best not to buy battery-operated toys or those with small bite-sized parts, especially metallic parts, that can be potentially life-threatening."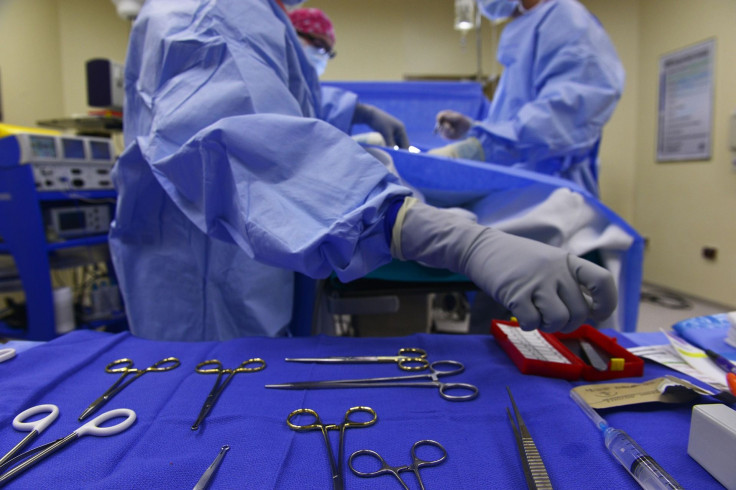 FOLLOW MORE IBT NEWS ON THE BELOW CHANNELS