Doctors Remove Coin From Man's Nose 5 Decades After He Pushed It Up His Nostril
A team of doctors in Russia removed a coin from a man's nose almost five decades after he pushed it up his right nostril.
The 59-year-old man, who was not identified by local media, had pushed the coin up his nostril when he was 6 years old. He had decided not to tell his "super strict" mother about it and had eventually forgotten about the incident.
Earlier this month, the man experienced breathing difficulty and decided to go to the hospital. He told the doctors his right nostril was blocked, and he was unable to breathe through it.
Scans showed stones, also known as rhinoliths, had formed around the coin in the man's nasal cavity.
The doctors carried out an endoscopic surgery on Nov. 20 and successfully removed the stones and the coin, which was a Soviet one kopek coin currently not used in the country.
He was discharged from the hospital three days later.
"We operated on Friday and he was discharged on Monday. He has regained full nasal breathing," otorhinolaryngologist Elena Nepryakhina was quoted by LadBible as saying.
The man was recovering well at home.
The incident comes months after 123 magnetic beads were removed from a 5-year-old Chinese boy's stomach after he swallowed them while watching television at his home when his parents had gone for work. After swallowing the beads, the boy began choking. His sister immediately gave him water and contacted their parents.
They rushed back home and spoke to the boy who told them that he had swallowed just one bead. The boy was taken to the hospital where scans revealed several beads bundled up inside the stomach. An emergency surgery was conducted and the beads were removed.
In another incident earlier this year, 30 three-inch nails, four needles and a screwdriver were removed from an Indian teen's stomach after he complained of severe stomach pain. The teen's family members told doctors the teen had mental issues, and added they didn't know he swallowed these tools.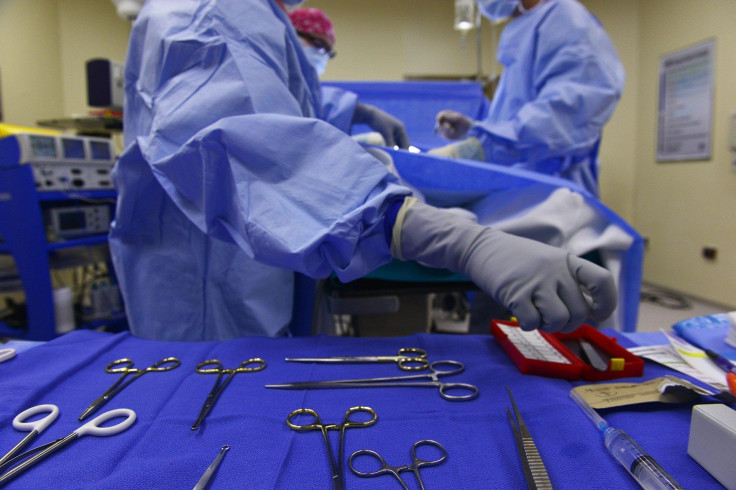 FOLLOW MORE IBT NEWS ON THE BELOW CHANNELS