Does Marvel Own X-Men? Superhero Movie Rights Explained
UPDATE: Aug. 25 -- Marvel Studios and Sony have decided not to continue their collaboration on Spider-Man. Sony will now be the sole studio controlling Peter Parker.
Original story: The rights to Marvel characters have long been complicated, but they got a whole lot easier to understand this year. With Disney's acquisition of 20th Century Fox, Marvel Studios owns the movie rights to more Marvel comics characters than ever—including the X-Men.
Previously, Marvel sold the movie rights for Fantastic Four and X-Men, which included characters like Deadpool, Wolverine and Silver Surfer, to Fox. When Marvel stopped selling licenses to their characters in the early 2000s, Marvel Studios had to work with the characters remaining, hence the Avengers lineup with Captain America and Iron Man leading the heroes.
The Marvel Cinematic Universe started off with various companies working with Marvel Studios to distribute the films they produced. Paramount Pictures distributed "Iron Man," "Thor" and "Captain America" while Universal distributed "The Incredible Hulk." "The Avengers" was the first Marvel Cinematic Universe movie distributed by Disney.
The Mouse House bought Marvel Entertainment in 2009, and they got the movie rights to the Marvel characters not licensed out. Fox was holding onto characters like the X-Men and Fantastic Four, but then, 20th Century Fox was sold to Disney too.
In a $71.3 million deal that was officially finished in June, Disney bought 20th Century Fox, which includes movies like "Avatar" and TV networks like FX and National Geographic. Fox Corp. retains ownership of Fox News Channel, Fox Business Network and Fox Sports.
Though Marvel Studios now has the rights to X-Men and the Fantastic Four, they'll take their time incorporating the new heroes. Marvel Studios co-president Kevin Feige announced Phase 4 of the Marvel Cinematic Universe and didn't include any of the newly-owned characters. However, he noted at the end that they're coming.
"I didn't even have time to talk about Fantastic Four," Feige told the San Diego Comic-Con audience in July. "There's no time left to talk about mutants."
They will likely reboot both X-Men and Fantastic Four. However, most believe that Ryan Reynolds' Deadpool will be the one Fox character who is not replaced.
The only really major character Marvel Studios doesn't own at this point is Spider-Man, but they are creatively involved with Tom Holland's version. The deal is said to be pretty unique. Holland, who plays Peter Parker, signed on for six movies, three solo Sony films (where Marvel Studios has creative control) and three team-up Marvel Studios films. The companies do not share profits from their films, but Disney does benefit from the fact that they own the rights to Spider-Man toys. Every time a Spider-Man solo movie is released, they get to put out a new line of merch.
Though he is not owned by Marvel Studios, it seems like Sony will continue to collaborate with Disney on Spidey movies. Reportedly, the companies had a deal that if either of the first two solo films made with Marvel Studios hit $1 billion at the box office, then Marvel Studios would keep creative control over the Sony-owned character. "Spider-Man: Far From Home" has earned over $1.07 billion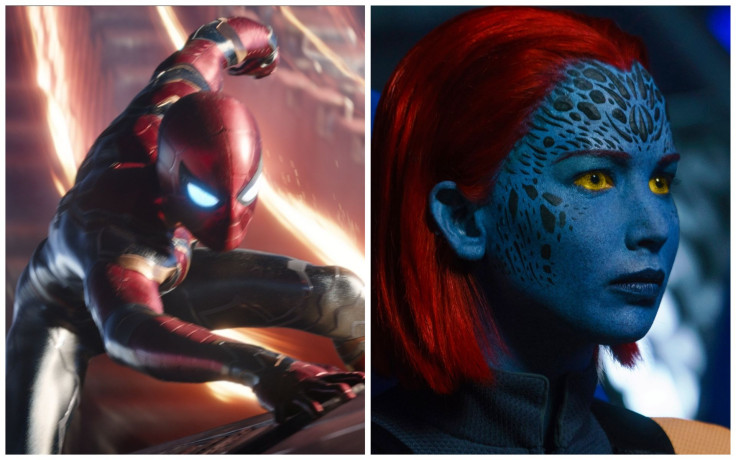 © Copyright IBTimes 2023. All rights reserved.