DOGE Skyrockets Within Minutes Following Elon Musk's Tweet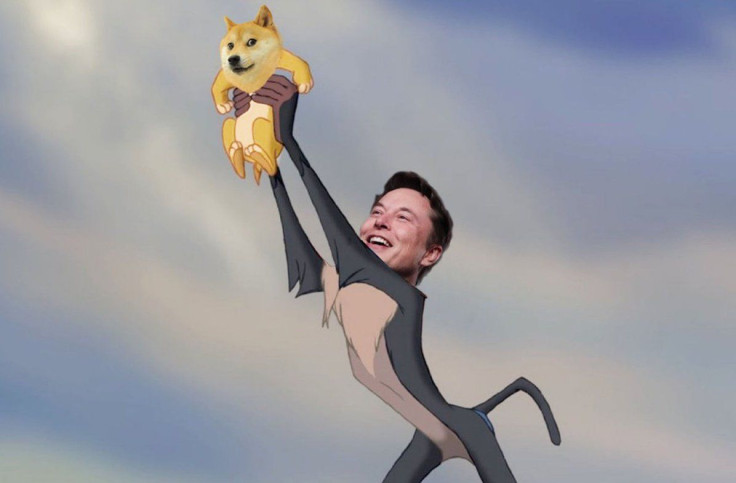 In a not-so-surprising turn of events, Dogecoin, the world's first-ever meme coin, made an explosive climb within a minute after tech billionaire and DogeFather Elon Musk tweeted about DOGE.
Data from crypto aggregator CoinMarketCap revealed that Dogecoin experienced a price surge Monday when it saw a 3% gain and traded at $0.073 from its previous price of $0.07.
Known for his interactions with the cryptocurrency community, particularly with Dogecoin, the "Chief Twit" responded to a question on the social media platform asking for his preference between cats and dogs.
The tech billionaire and head honcho of tech companies such as Tesla, SpaceX and Twitter, responded to the question and answered, "Doges," which immediately pumped the price of the meme coin.
Following Musk's tweet, the DOGE market was flooded by large volumes of trade, which appeared to be initiated by automated buying bots set to function at the tech billionaire's mention of Dogecoin or DOGE on the social media platform.
Musk's fondness for Dogecoin was used by some DOGE investors who filed a class-action lawsuit and accused him of insider trading.
In the third amendment of the ongoing $258 billion lawsuit, Dogecoin investors alleged that Musk's bullish moves manipulated the price of the meme coin, which cost them billions of dollars.
The amendment centered on the "deliberate course of carnival barking, market manipulation and insider trading" allegedly devised by Musk to artificially boost the price of Dogecoin by more than 36,000% and then let it crash, to short the value of the crypto asset
The plaintiffs previously alleged that Musk used his posts on Twitter, paid influencers and used his appearance on "Saturday Night Live" in 2021 to amp up the value of DOGE.
Recently, a new court filing accused Musk of defrauding investors while promoting Dogecoin and claimed that the Tesla CEO, along with his lawyer Alex Spiro are using "unlawful" strategies to discredit Evan Spencer, the lawyer representing the plaintiffs and his clients.
"The only possible way that Spiro's letter could have found its way into the New York Post is if Defense Counsels or an agent or subordinate acting on their behalf provided it to the Post," Spencer said asserting that Spiro had revealed a confidential document between the two to the New York Post.
The document, according to Spencer, was originally sent to him, which refuted that allegations against Musk lacked foundation.
But, it appears that the ongoing lawsuit does not discourage Musk from doing what he is usually doing, and that is, shilling Dogecoin at every chance he gets.
DOGE was down by 1.66% and was trading in the red zone at $0.06895 over the past 24 hours with its trading volume up by 25.27% at $486,366,694 as of 3:33 p.m. ET on Monday, based on the latest data from CoinMarketCap.
© Copyright IBTimes 2023. All rights reserved.