Donald Trump On ISIS: Defeating Islamic State, Not Assad In Syria, Part Of Proposed Presidential Foreign Policy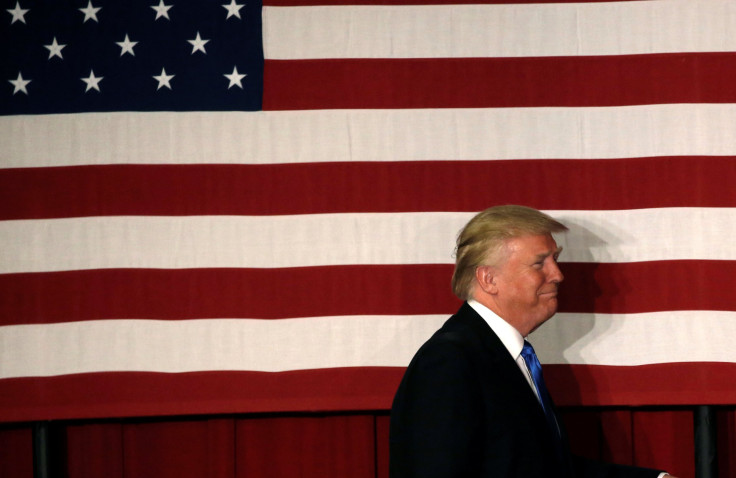 Presumptive Republican presidential nominee Donald Trump said Friday he would leave Syrian President Bashar Assad alone and focus military action on the Islamic State group, also known as either ISIL or ISIS, in the event he wins the White House.
Trump made the comments while he was calling into MSNBC's "Morning Joe" show, when he reiterated previous statements that he would not have employed American armed forces in either Iraq or Libya. Trump has spoken before about his opposition to regime change, and when asked whether he would have used the U.S. military in Syria, the GOP candidate said he would not have.
"I would have stayed out of Syria and wouldn't have fought so much for Assad, against Assad because I thought that was a whole thing," Trump said. "You have Iran, which we made into a power. Iran now is a power. Because of us, because of some of the dumbest deals I have ever seen. So now you have Iran and you have Russia in favor of Assad. We're supposed to fight the two of them. At the same time, we're supposed to fight ISIS, who is fighting Assad."
"Morning Joe" host Joe Scarborough said it sounded as if Trump was taking a consistent line on foreign policy, clarifying: "You wouldn't have gone into Libya. You wouldn't have gone into Iraq. You wouldn't go into Syria. You wouldn't have fought Assad."
"Right," Trump agreed. "But I'll go after ISIS big-league," he added.
Scarborough then remarked: "So what you're saying is, Assad can stay in power. That's not your interest."
Trump replied that the U.S. has "bigger problems than Assad" and that he would tell the military to "knock the hell out of ISIS, which we could have done originally."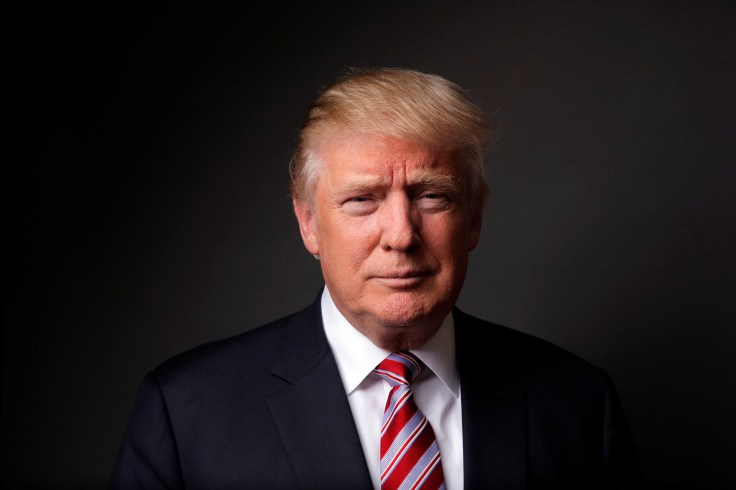 During the interview, the billionaire businessman also took time to criticize Hillary Clinton, his likely Democratic opponent in the November general election. While Clinton was U.S. secretary of state, she supported the military involvement in Libya that helped lead to the death of Libyan dictator Moammar Gadhafi. During this election cycle, she has said the Libyan situation was not perfect, but has maintained that getting rid of Assad is necessary in defeating ISIS.
This is an area where Trump is not alone in criticizing Clinton. Her rival for the Democratic presidential nomination, U.S. Sen. Bernie Sanders of Vermont, has also said he does not believe regime change is necessarily the key to beating ISIS.
"I worry ... that Secretary Clinton is too much into regime change and a little bit too aggressive without knowing what the unintended consequences might be," Sanders said in a debate last year.
During his interview Friday, Trump said the foreign policy decisions made by President Barack Obama's administration, in which Clinton served as secretary of state, had helped create ISIS.
"Look, we shouldn't have been in Iraq. Bad decision. Then the way Obama got us out was a horrible decision," Trump said. "The way we came out. And by the way, ISIS was created because of that, because they wouldn't take them in. Because we had the wrong leadership. We put the wrong leadership in Iraq."
© Copyright IBTimes 2023. All rights reserved.