Donald Trump Says Muslims In America Should Carry Special ID, Evokes Holocaust In Syrian Refugee Debate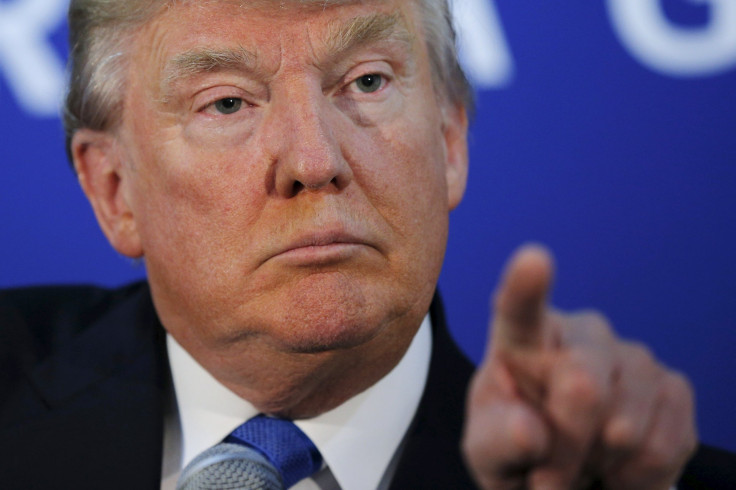 For at least the second time since he declared his candidacy for president, Donald Trump has suggested special surveillance of Muslims as a counterterrorism measure in the U.S. In an interview Thursday about the debate over whether the country should welcome Syrian and Iraqi refugees, the real estate tycoon did not rule out requiring Muslims to carry special identification that shows their faith.
"We're going to have to do things that we never did before," Trump told Yahoo News when asked if he might require registering Muslims in a database or giving them a form of special identification that noted their religion. "Some people are going to be upset about it, but I think that now everybody is feeling that security is going to rule."
Identification singling out a religious group sounds chillingly like what was done in Nazi Germany during the Holocaust. Adolf Hitler's Third Reich required Jews to wear the Star of David, a yellow badge that identified them for persecution.
"Certain things will be done that we never thought would happen in this country in terms of information and learning about the enemy," Trump said in the interview. "We're going to have to do things that were frankly unthinkable a year ago."
Trump, who often scorns so-called political correctness, in October suggested that U.S. mosques deemed as extremist should be forced by the government to close. When launching his campaign in July, he branded Mexican immigrants as mostly criminals, rapists and drug smugglers.
Among a field of more than a dozen Republicans running for the party's presidential nomination, Trump has consistently polled as a front-runner, attributable to his populist rhetoric on immigration and national security issues. But Muslim and Hispanic advocacy groups, among others, accuse him of preaching xenophobia and hate.
Donald Trump Presidential Candidate Profile | InsideGov
© Copyright IBTimes 2023. All rights reserved.
FOLLOW MORE IBT NEWS ON THE BELOW CHANNELS