Drake Drops New Songs 'Pop Style' And 'One Dance' With 'Views From The 6' Coming Out Soon [LISTEN]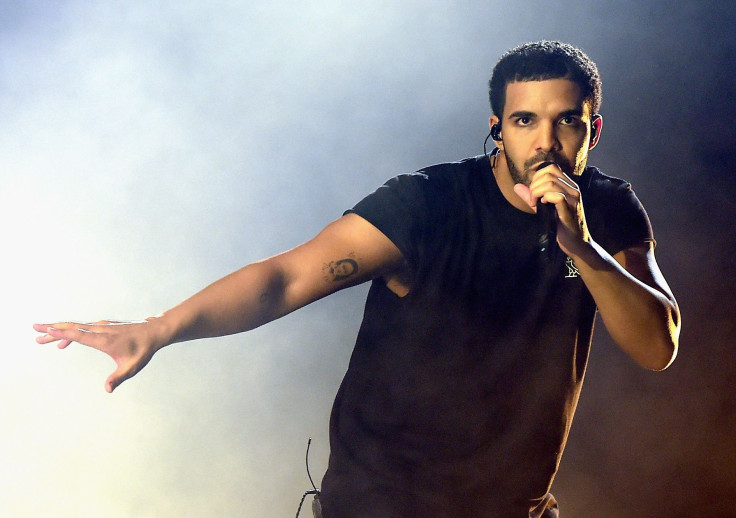 Drake just dropped two new singles "Back to Back." With "Views From the 6" expected to be released at some point this month, the rapper made the songs "Pop Style" and "One Dance" available for purchase on iTunes.
The 29-year-old announced the songs on Twitter and let his fans know where they can listen to them. "Pop Style" features Jay-Z and Kanye West, aka The Throne. On the track, Drake says he wants to "turn my birthday into a lifestyle" and has a small part from Jay-Z and a longer verse from Kanye. "One Dance" is an upbeat single that could find its way to the radio in time for summer. Drake also gets some help from Wizkid and Kyla in the song.
Both tweets had the hashtag #VIEWS, suggesting that the tracks will appear on "Views From the 6." You can listen to the songs below and buy "Pop Style" and "One Dance" here.
Last week, two songs by the "Hotline Bling" rapper leaked online, "Controlla" and "These Days." However, it has not been confirmed if these songs will appear on the new album or if they are a part of something else the Canadian rapper is working on.
When Drake released the first single off "Views From the 6" in January, called "Summer Sixteen," he said his new album would be coming out in April. He premiered the song on his OVO Sound Radio show on Beats 1.
No official release date has been announced for "Views From the 6" just yet. But Entertainment Weekly reports that Drake appeared during SXSW in Austin, Texas, where he said his album would be out in weeks and also announced he'd be going out on tour this year.
© Copyright IBTimes 2023. All rights reserved.