Is Driving While High Illegal? California Marijuana Law Would Test Drivers For Drugs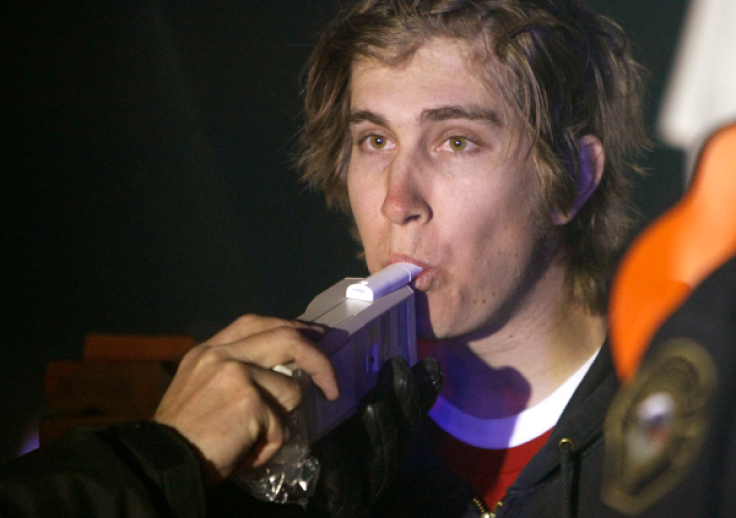 One of the biggest concerns for marijuana opponents has been that fully legalizing cannabis will result in unsafe roads and more traffic accidents. In California, where recreational marijuana use recently became legal for adults following the 2016 election, Assemblyman Tom Lackey introduced a new bill that could allow police officers to conduct roadside tests on any driver they suspect is under the influence of marijuana with the use of a testing device.
A similar amendment was presented in 2016 but was rejected after the assembly raised concerns about the dependability of field testing marijuana-induced drivers. However, the California Highway Patrol has been trying to narrow down on the best ways to identify drivers under the influence of marijuana, which could be an essential process to Lackey's bill that was officially proposed on Monday.
Named Assembly Bill 6, Lackey's law would allow police to test saliva of drivers suspected of being under the influence of marijuana, similar to officers' approach to drivers under the influence of alcohol who are given a breathalyzer test. The samples would quickly determine whether a driver tested positive for various illegal drugs including marijuana, which is still considered a Schedule I substance under federal law.
"California cannot wait any longer to take meaningful action against drugged driving now that voters have passed Proposition 64," Lackey said in a statement to High Times. "Using new technology to identify and get stoned drivers off the road is something we need to embrace."
The legal drinking limit for drivers is .08% blood alcohol content. However, the bill didn't identify what would be the legal marijuana consumption limit for drivers, which could be problematic for some drivers since traces of marijuana remain in the human body long after the intoxicating effects associated with pot use wear off.
Although the National Highway Traffic Safety Administration's 2013 and 2014 report showed that the number of people operating vehicles grew by almost 50 percent since 2007, a separate study in the report found that driving under the influence of marijuana only elevated risks of car crashes between one to three times that of a sober person. Conversely, drivers under the influence of alcohol were five to 30 times more likely to experience car crashes compared to sober drivers.
© Copyright IBTimes 2023. All rights reserved.