Dubai's Holy Quran Theme Park To Appease Regional Tourists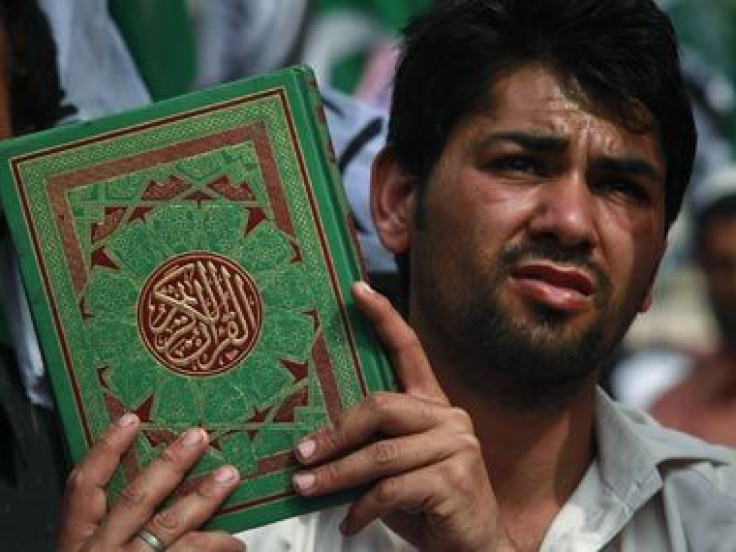 Dubai has spent the past decade creating a playground to match the tastes of the West, much to the chagrin of many of the region's stricter Muslim nations. By the end of next year, however, the glitzy emirate plans to open a unique public park project called Holy Quran Park to cater to its regional base.
Eng. Mohammed Noor Mashroom, director of General Projects Department at the Dubai Municipality, or DM, announced the $7.4 million plan Thursday in honor of the one-thousandth meeting of the DM's technical committee, saying it should be completed by September 2014.
The DM said in a press release that the proposed park, to be located in Al Khawaneej, had been designed "from an Islamic perspective to introduce the miracles of Quran through a variety of surprises for the visitors." Designs include an outdoor theater, fountains, lake, walking and biking tracks, children's play area, Umrah corner and "areas for showing the miracles of the Quran."
The 60-hectare park will also include a series of Islamic gardens featuring many of the 54 plants and trees mentioned in the text of the Quran, including fig, olive, leek, garlic, tamarind, basil and pomegranate. "A glass building will accommodate 15 items of plants, and other items will be planted in different specific gardens. These plants are expected to stimulate the visitors to think about the reason behind mentioning the names of these plants in the Quran," Mashroom told the Emirates News Agency. The space allocated for the "miracles of Quran," he added, would include an air-conditioned tunnel with stories on the walls.
The initial site preparation, including tracks and service buildings, has already been completed, according to DM. The second phase will begin in July 2013, while the third and final phase will last just one month between August and September 2014.
Meanwhile, Dubai hasn't slowed down on its Western-leaning attractions, which drew the ire of a Saudi cleric earlier this week. Sheikh Mohammad al-Shanar issued a fatwa, or religious edict, on Twitter calling it a "sin" for Saudi women to visit Dubai. The cleric later retracted his statement amid a public outcry.
"Following my fatwa, there have been plenty of reactions by many people, including honest scholars who are well-informed of daawa (preaching of Islam)," he said in a statement issued Wednesday. "And so, after discussions, contemplation and reconsideration, and because people's travel aims vary and the rightful path must be followed, I announce the end to a bar on traveling to Dubai unless it's a necessity."
The row may be settled, but it underscored a view many hard-line Muslims take on the Middle East's Western playground. Several, like Sheikh Mohammad al-Shanar, have called for more suitable places for Muslims to visit in the emirate, and it appears that the Holy Quran Park is part of a new drive to appease them.
Dr Ahmad Belhoul, CEO of strategy and tourism sector development at Dubai's Department of Tourism Commerce Marketing, told Emirates 24-7 last month that heritage and religious tourism would be the new focus to drive the city to 20 million international arrivals per year in seven year's time.
"In the past, the core strength in tourism has been beach holidays, shopping and sightseeing. To hit the 20m tourist figure, we are looking at different targets where gaps remain," he explained. "Segments such as sport and heritage and culture tourism is where our feasibility study has led us and these are markets we are willing to pump money into and develop further."
© Copyright IBTimes 2023. All rights reserved.