Duggar Family Year In Review: Weddings, Pregnancies, Scandals And Everything Else That Happened In 2014
This year has been a big one for the Duggar family of TLC's reality-TV series "19 Kids and Counting." With everything from weddings, to pregnancy announcements and even a few scandals, the Duggars have their work cut out for them in the New Year if they want top 2014.
Weddings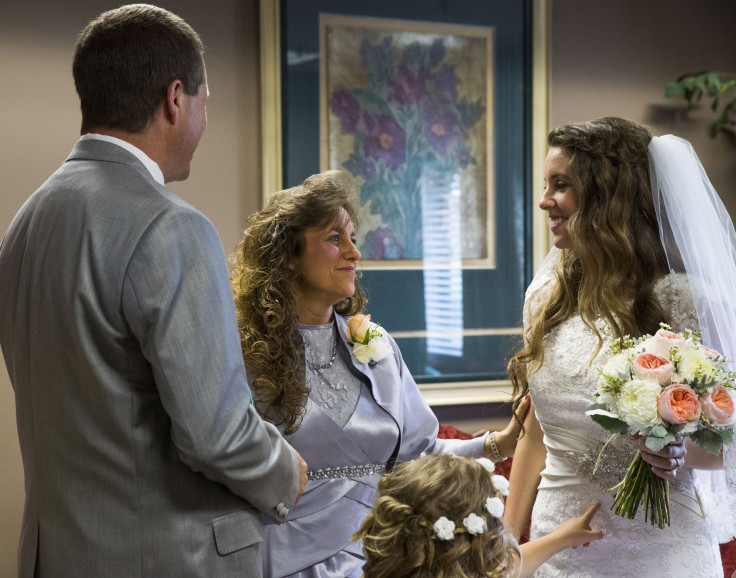 Jim Bob and Michelle Duggar had their first daughter walk down the aisle in 2014. In June, Jill, 23, wed Derick Dillard, 25, after six months of courting. The couple, who saved their first kiss for their wedding day, said their vows in front of over 1,000 guests in Springdale, Arkansas, June 21. Their wedding was featured on a special episode of "19 Kids and Counting" in October.
Less than two months after Jill tied the knot, Jessa and her now-husband Ben Seewald, 19, announced their engagement. The couple of one-year married at the First Baptist Church of Bentonville, Arkansas, Nov. 1. Similar to her sister, Jill, their wedding was also an elaborate affair. Their wedding will be featured on Season 9 of "19 Kids and Counting" when the series returns to TLC in 2015. In the meantime, fans can check out a sneak peek video of their lavish affair.
Honeymoon
Following their unique nuptials, Ben and Jessa went overseas to celebrate their honeymoon. The couple was spotted visiting the Eiffel Tower and Notre Dame during their trip to Paris, France. Star Magazine reported that TLC cameras were on hand to capture their first trip as newlyweds which has raised some speculation that their honeymoon could be featured on a future episode of "19 Kids and Counting."
Pregnancies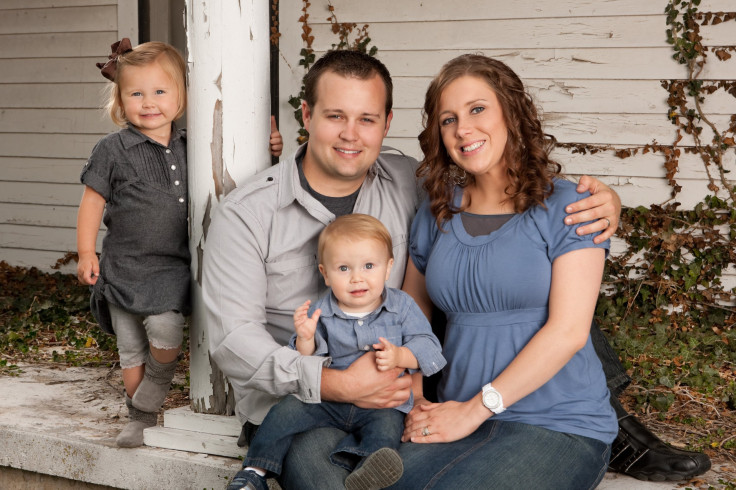 Jim Bob and Michelle Duggar learned that they would be welcoming not one, but two grandchildren, in 2014. In August, Jill announced she and Derick were expecting their first child just two months after their wedding. The duo has since confirmed they will be welcoming a baby boy in March.
In November, Michelle and Jim Bob's oldest child Josh and his wife Anna, both 26, hinted they might be expecting baby no. 4 on the family's TV series. Just two weeks after Anna's pregnancy test came back negative on the show, the couple announced they were expecting another child due in June 2015. The new baby will join their other three children, Mackynzie, 5, Michael 3, and Marcus, 1.
Mission trip
This year, the Duggar family headed to El Salvador for their 2014 mission trip. The clan ended their getaway with a quick stop to the beach. "Trips like this are such a reminder of the many things we enjoy- even small things that we take for granted- but most of all it is a reminder of the deep joy it is to give and love and serve others," Jim Bob and Michelle wrote on Facebook Dec. 19.
Scandals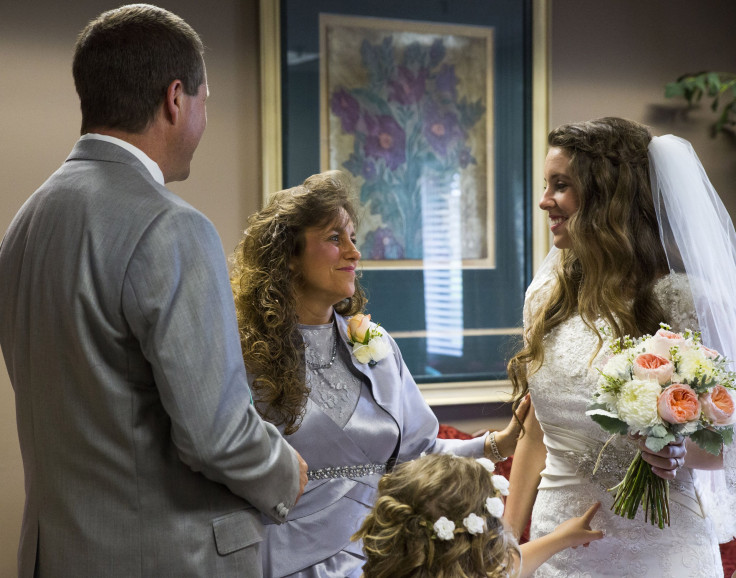 This year has not been kind to the Duggar family in the way of scandals. Following Jessa's wedding day, one of her guests alleged that the reality star and her college beau were allegedly caught consummating their marriage inside the church immediately following their nuptials. The drama continued on social media when Jessa posted a steamy photo of her sharing a kiss with her new husband on Instagram.
And the scandals didn't stop with Jessa. In an effort to support their daughter, Jim Bob and Michelle posted a similar kissing photo to their Facebook page. After receiving positive feedback for their image, they decided to create a kissing photo challenge for their fans. Thousands of viewers shared their submissions, but a controversy ensued when a few same-sex couples claimed there images were deleted from the challenge and that they had been promptly banned from the Duggar family's page. Jim Bob and Michelle responded to the accusations by posting a Bible verse about standing for truth.
After the religious family was accused of being anti-gay, an old petition requesting TLC to cancel "19 Kids and Counting" found a new audience. The petition, which first came about after Michelle was heard asking native Arkansas residents to vote against at anti-LBGT law, received hundreds of thousands of signatures. Jim Bob responded to the petition by denouncing his critics and stating that the petition controversy had only granted his family more exposure.
And it wasn't just outsiders the Duggars faced this year. After Jana admitted to having a childhood feud with Jessa, another scandal erupted when it was speculated that Jessa and Jill were going head-to-head behind-the-scenes. After it was discovered that Jill did not follow Jessa on Twitter, reports of an alleged feud between the sisters starting brewing. In the past months, the siblings have been rumored to be fighting over everything from the size of their homes, to Jill's pregnancy. Jessa most recently responded to the rumors on Christmas, posting a special message to Jill on Instagram.
Ratings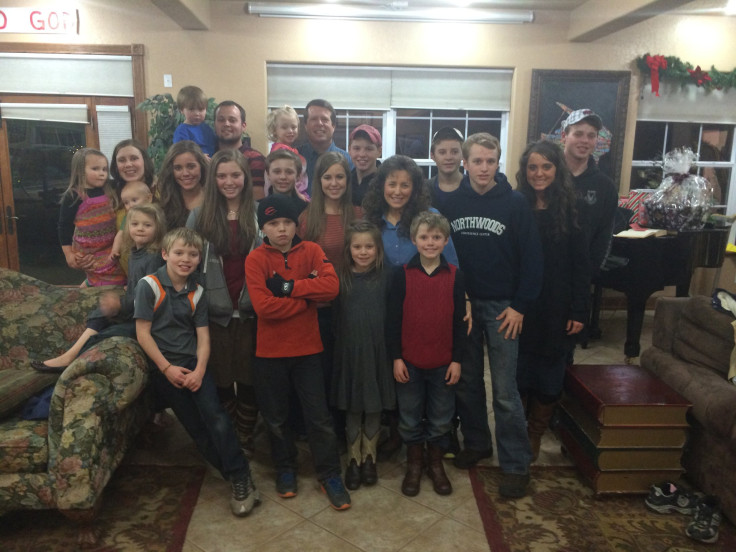 After 10 years on air, you would think viewers would grow tired of watching the Duggar family, but 2014 proved that isn't the case. Jill's wedding two-hour episode broke the long-running series' record for the most views when it premiered Oct. 28. Not only did the installment receieve 4.4 million views, it also brought in more viewers than FX's "Sons of Anarchy," TLC recently announced.
Courting rumors
Jim Bob and Michelle's oldest set of twins, John David and Jana, 24, were both rumored to be in courtships in 2014. While the family denied both relationships, they hasn't stopped the rumor mill from churning. In November, it was reported that Jim Bob wanted Jana to date former NFL athlete Tim Tebow. That same month, it was speculated that John David was courting not one, but two mystery brunette women. Michelle and Jim Bob later denounced the dating rumors on Facebook.
© Copyright IBTimes 2022. All rights reserved.
FOLLOW MORE IBT NEWS ON THE BELOW CHANNELS