What's Next For The Duggar Family In 2015? Courting, Pregnancy & Baby Name Predictions
The Duggar family of TLC's "19 Kids and Counting" have had a big year, living through several controversies and yet still receiving record-high ratings for their hit reality-TV series, celebrating two huge weddings, and even one pregnancy. You would think with Season 8 recently in the can, the Arkansas family might slow down for awhile, but in true Duggar fashion, that probably won't be the case. Let's take a look ahead and see what's next for the Duggars in 2015. Could there be another courtship? Who will announce the next pregnancy? And what will Jill name her baby boy?
Another Duggar Pregnancy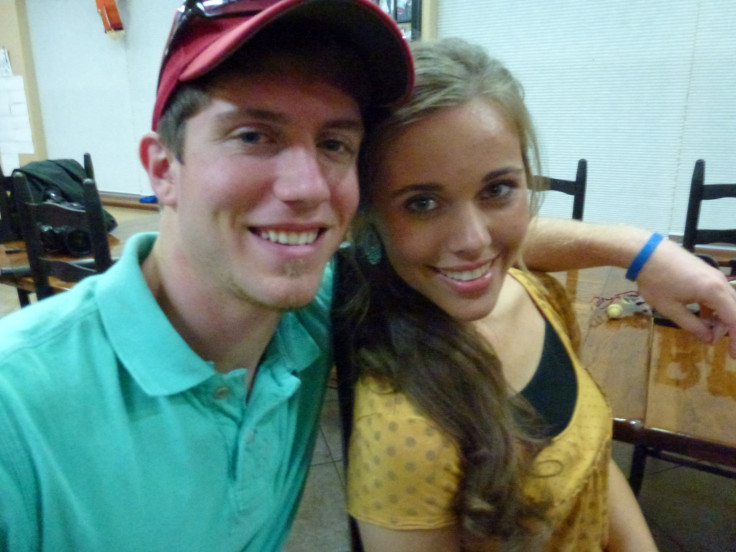 "19 Kids and Counting" fans already know that Michelle and Jim Bob's second oldest daughter Jill is pregnant with her first child, but what about their other recently married daughter, Jessa? According to a report from the Dec. 8 issue of InTouch Weekly, the 22-year-old newlywed might be pregnant with her first baby.
"They look at sex as a 'present' from God and they couldn't wait to 'open it,' on their wedding day," an insider told the magazine of Jessa and husband Ben Seewald, 19. "I wouldn't be surprised if Jessa were pregnant already."
While the couple has yet to address the pregnancy rumors, the pair have previously shared their desire to have children. It is also pertinent to note the Duggar family, practicing Independent Baptists, typically forgo birth control and have as many children as God sees fit.
If Jessa doesn't start a family in 2015, viewers can count on Josh and wife Anna potentially adding to their brood. Recently on "19 Kids and Counting" Anna, 26, took a pregnancy test, only to be disappointed when she learned that she wasn't expecting her fourth child. (The couple already has Mackynzie, 5, Michael, 3, and Marcus, 1.)
"My heart is definitely to leave the size of our family in God's hands. … Maybe God is giving us a space because next we're going to have twins," Anna told Josh in the Season 8 episode "A Reveal To Remember."
Similar to his wife's ideals about pregnancy, Josh, 26, said he was open to the idea of welcoming another child. "I mean, I think my parents are extraordinary people to have 19, so I don't know if we'll have that many. But we'll see, you never know," he said.
Baby Name Game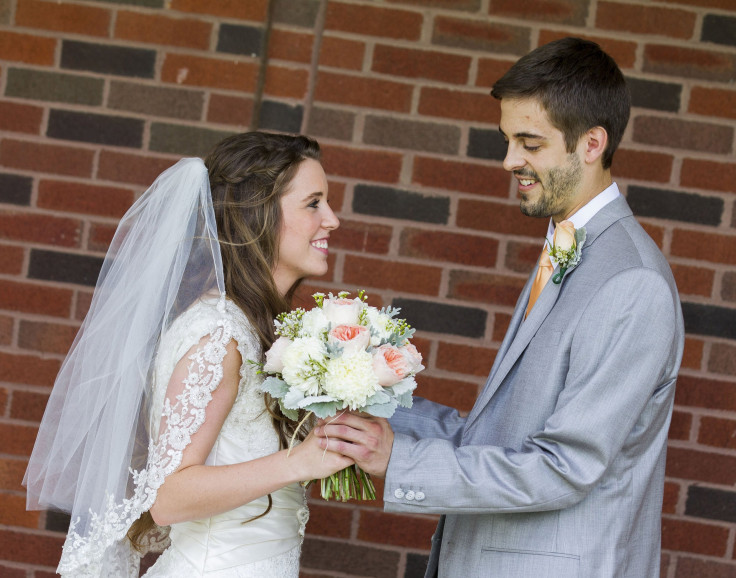 The Duggars infamously gave all 19 of their children "J" names. Josh followed in his parents footsteps by giving his kids names that also started with the same initial, "M." So will Jill and Derick follow suit?
"We can't say anything. We know what we're thinking about. … We don't have it all set," Jill said of revealing her child's baby name during an interview with People magazine in October. One thing's she did confirm? She definitely won't give all of her children the same initial. "We will not do the letter theme," she said.
Courting Predictions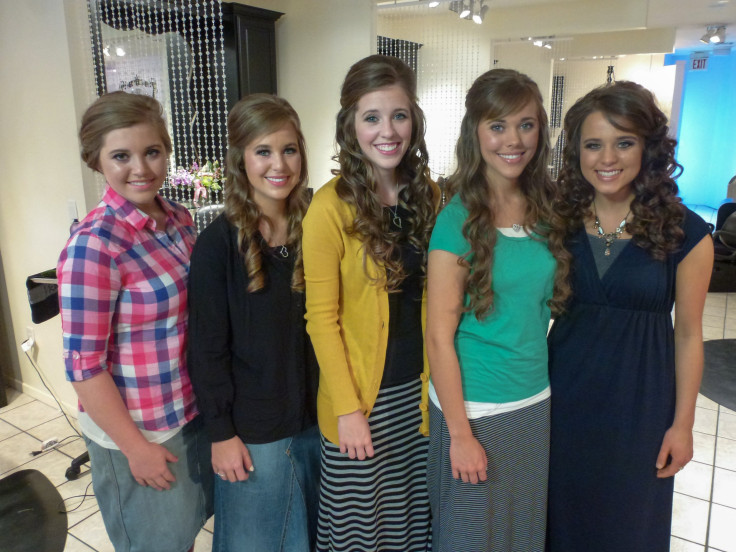 In a recent Internal Business Times poll, readers pegged Jim Bob and Michelle's oldest daughter, Jana, 24, as the next Duggar they would like to see court. While Jana recently confirmed she is single, Radar Online is reporting the reality star might be headed for a romance with another famous face, former NFL-star-turned-broadcaster, Tim Tebow.
"Jim Bob is no dummy. Tim would be a perfect addition to the family and a feather in his cap," the site said.
Jana's twin brother, John David, also might find a courting partner in 2015. Earlier this month, John David was believed to be courting not one, but two brunettes, a rumor the family immediately denied. "News Flash: John is not courting and not in a relationship -- and he has never been in one!" Jim Bob and Michelle posted to their Facebook page Nov. 19. "He's still waiting for the right one at the right time. #InGodshands."
If John David doesn't find his better half in 2015, it's not for his admirers' lack of trying. He recently told People magazine his decision to joke about accepting applications for a future spouse at Jill's wedding rehearsal in June resulted in thousands of submissions from potential suitors.
"It was a joke, but I heard that we started receiving applications like crazy," he said. "I don't know how many have come in and I haven't looked at any, but I hear there are a lot."
© Copyright IBTimes 2023. All rights reserved.