Ebola Outbreak: Seychelles Denies Sierra Leone National Soccer Team Entry Amid Fears Of Virus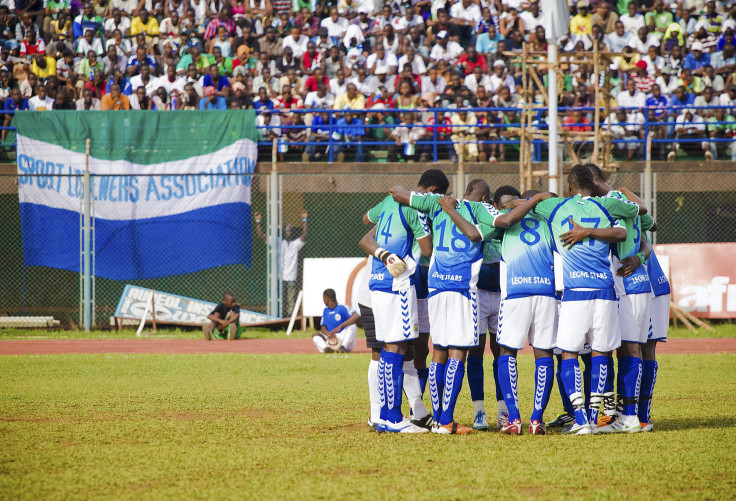 The Ebola outbreak in West Africa that has killed hundreds is now affecting international soccer: Seychelles says it will forfeit a 2015 African National Cup qualifying match against Sierra Leone on Thursday after its Health Ministry denied Sierra Leone's national team entry to the island country over fears of the virus.
Sierra Leone President Ernest Bai Koroma declared a public health emergency Thursday as the viral epidemic saw alarming growth throughout his country and neighbors Guinea and Liberia. About 233 people have died in Sierra Leone since March.
The game was scheduled for Saturday, but Sierra Leone's national team was denied permission to board a Kenyan Airways plane out of Nairobi bound for Mahe, Seychelles. The Ministry of Health advised the Seychelles Football Association against the match and the immigration office said it would not allow the team onto Seychelles territory.
Seychelles FA President Elvis Chetty said it was not his association's decision.
"I would like to state that the Seychelles FA lays no blame at the feet of the Sierra Leone FA for this," he said. "We have taken the decision because of the advice sent to us by the Seychelles Ministry of Health. … They are asking us to postpone the game for an indefinite period, so we feel it is right to forfeit now rather than drag it out."
Chetty went on to say he was disappointed and that Seychelles fans had been eagerly awaiting the match. It would have been the follow-up to their match two weeks ago, when Sierra Leone beat out Seychelles 2-0 at home.
Seychelles FA is reportedly working with Sierra Leone's national team and the Seychelles government to remedy the situation. Seychelles can only postpone the game for up to three days before it has to forfeit, and a forfeit would mean Sierra Leone qualifies for the next round of play and that Seychelles will again fail to make its first appearance in the all-Africa tournament.
Click on a country in the map below to see the breakdown of cases in each country:
© Copyright IBTimes 2022. All rights reserved.
FOLLOW MORE IBT NEWS ON THE BELOW CHANNELS