E.coli outbreak: Where are customers? (PHOTOS)
The escherichia coli (E.coli) outbreak has infected more than 1,500 people and killed 17 others. Vegetable sellers are suffering due to E.coli outbreak.
In addition, the World Health Organization (WHO) said the E.coli infection, called O104H4 is particularly aggressive causing violent haemolytic-uraemic syndrome (HUS) that leads to bloody diarrhea, kidney failure, coma and death, outbreak in Germany is a completely new strain of the bacteria.
Preliminary genetic analysis of the outbreak suggests the bacteria is unique. We were at the beginning of the learning curve in terms of understanding what this means, the Health Protection Agency told BBC News.
Early evidence suggests the bacteria has genes from two distinct groups of E. coli: enteroaggregative E. coli (EAEC) and enterohemorrhagic E. coli (EHEC).
The outbreak remains centered in Germany where there have been 1,064 cases of bloody diarrhoea and 470 cases of the potentially deadly complication in the blood and kidneys, the BBC News reported. The source of the infection, originally blamed on cucumbers from Spain, is unclear.
Meanwhile, fresh vegetables from the European Union have been banned in Russia and the country's chief medical officer said such produce will be seized. Spain is threatening to seek compensation from the European Union for lost vegetable sales.
Business has dropped 50 percent on Monday and Tuesday after authorities warned Germany people against eating cucumber, uncooked tomatoes and lettuce in response to the deadly outbreak of E.coli bacteria, a shop owner Maher Abdel Nour told Global Post.
Spanish farmers told Reuters that lost sales resulting from the crisis are costing them 200 million euros ($285 million) a week, and could put 70,000 people out of work in a country which already has the highest unemployment rate in the European Union.
Take a glimpse of vendors waiting for their customers in fruit and vegetable markets across Europe: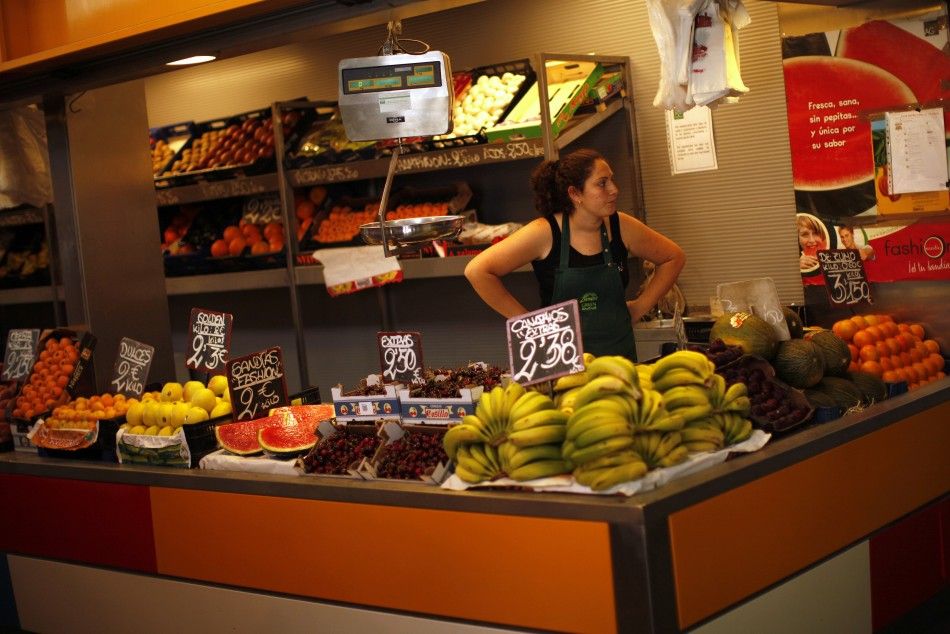 © Copyright IBTimes 2023. All rights reserved.