'Elementary' Season 5 Spoilers: Episode 15 Synopsis Reveals Kitty's Reason For Reuniting With Sherlock And Watson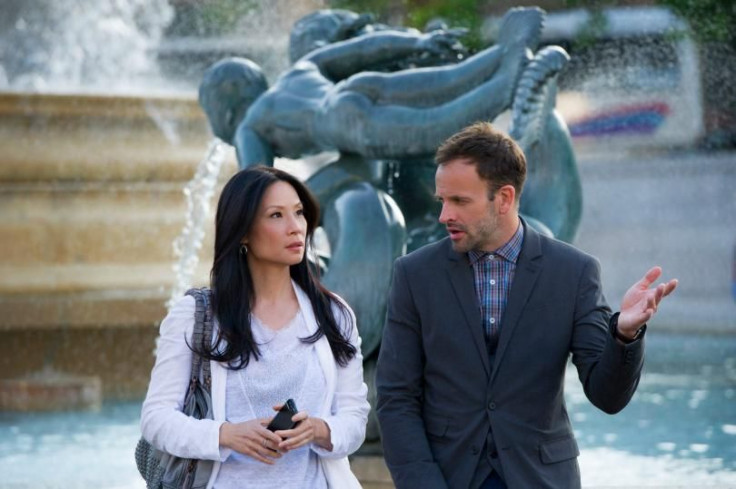 What brings Kitty (Ophelia Lovibond) back to the Brownstone?
The synopsis for Season 5, episode 15 of "Elementary" reveals that Kitty flies back to New York to warn Sherlock (Jonny Lee Miller) that they are the next targets of a killer who is eliminating everyone involved in a case they worked on together in London. As Kitty, Sherlock and Watson (Lucy Liu) team up with the NYPD to catch the murderer, Watson discovers that Sherlock's former protégé comes back with a secret relating to a new man in her life.
Kitty first appeared in "Elementary" Season 3, episode 1, in which she was introduced as Sherlock's new apprentice. As Kitty helped Sherlock with his cases, she also grew close to Watson, who eventually found out that Kitty was kidnapped, raped and tortured by a male perpetrator five years before meeting Sherlock in London.
In "Elementary" Season 3, episode 12, Kitty finally got revenge on the man who harmed her. After accomplishing all the things she needed to do, Kitty gave her farewell to Sherlock and jetted back to London.
"When we last saw Kitty, she was on the run. There was blood on her hands. She didn't know if she'd ever see Sherlock and Watson again. In the years since, she's done a lot of healing, and a lot of growing up — but she's still as complicated as ever," executive producer Jason Tracey told Entertainment Weekly of what fans can expect from Kitty's return. "Kitty is the only person who has ever become part of Sherlock and Joan's family. Bringing her back, we get to find out if she still fits and if there's room for their family to grow again."
As previously reported, Kitty's Season 5 storyline will run for two episodes, so Lovibond will reprise her role in episode 16.
"Elementary" Season 5, episode 15, titled "Wrong Side of the Road," airs on Sunday, March 5 at 10 p.m. EST on CBS.
© Copyright IBTimes 2023. All rights reserved.