Elliot Page Claims He Had Sex With Olivia Thirlby 'All The Time' While Filming 'Juno'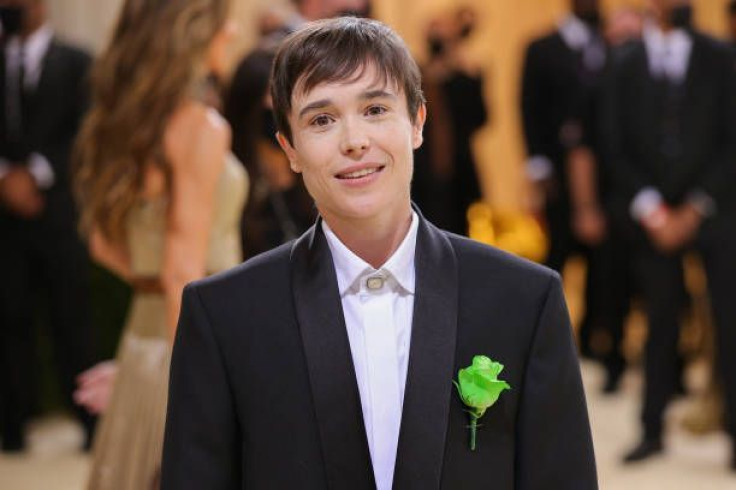 KEY POINTS
Elliot Page claimed Olivia Thirlby told him she was attracted to him while they were filming "Juno"
The actor said he had "all-encompassing desire" for Thirlby at the time
Page said his relationship with Thirlby helped him on his journey toward self-acceptance
Elliot Page is detailing his on-set romance with his "Juno" co-star Olivia Thirlby.
In his new memoir, "Pageboy," the actor, who came out as a trans man in 2020, claimed that he and Thirlby had sex "all the time" while filming the 2007 coming-of-age dramedy after they confessed their feelings for each other, The Daily Beast reported.
"I was taken aback the moment I saw Olivia Thirlby," Page wrote in his book.
He wrote that although they were the same age, Thirlby seemed "so much older, capable and centered," according to Page Six.
"Sexually open, far removed from where I was at the time. But the chemistry was palpable, it pulled me in," Page continued.
The "Umbrella Academy" star recalled standing in Thirlby's hotel room when his co-star told him "point-blank, 'I'm really attracted to you.'"
Page then confessed that he was also "really attracted" to Thirlby — who played his character's quirky best friend in the film.
"At that we started sucking face," the Canadian-born actor wrote. "It was on... we started having sex all the time: her hotel room, in our trailers at work, once in a tiny, private room in a restaurant."
Page shared that his relationship with Thirlby at the time helped him on his journey toward self-acceptance, especially because he was unable to come out as gay until 2014 due to fears about a career tailspin in a still-homophobic Hollywood.
"The success of 'Juno' coincided with people in the industry telling me no one could know I was queer," he wrote, per Vulture. "I was struggling with depression and having panic attacks so bad I would collapse. I could barely function. Numb and quiet, nails in my stomach, I was incapable of articulating the depth of pain I was in, especially because 'my dreams were coming true,' or at least that is what I was being told. I dismissed my feelings as dramatic, berated myself for being ungrateful. I felt too guilty to say I was hurting, incapacitated, that I didn't see a future."
"I had an all-encompassing desire for her, she made me want in a way that was new, hopeful," he continued, referring to Thirlby. "Being intimate with Olivia helped my shame dissipate. I didn't see a glint of it in her eyes and I wanted that — done feeling wretched about who I am."
Page also opened up about other relationships in his memoir, including his romances with Kate Mara and a queer person nicknamed Ryan, who he said was more closeted than him and could barely interact with him in public.
"It was not a sustainable relationship, just like when I had kept people hidden," Page wrote. "The lying, the anxiety, the disgust. People didn't 'think she was queer,' but they definitely assumed I was, and I don't think she could handle the shame."
"Pageboy" is now out in bookstores.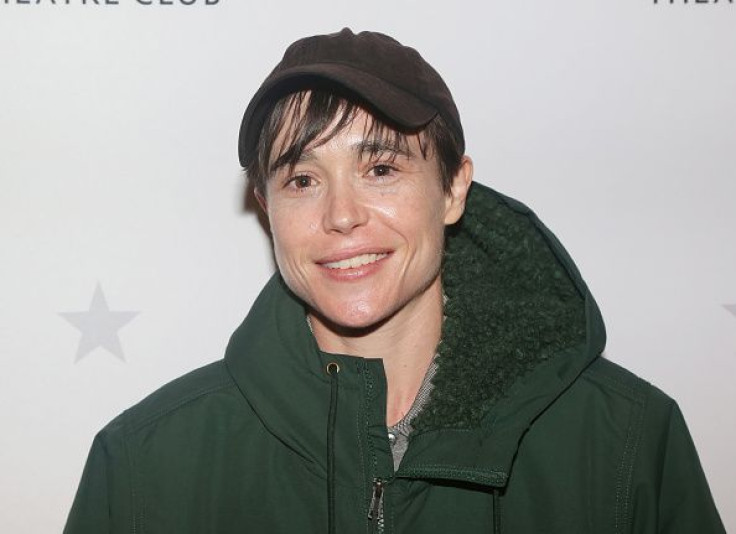 © Copyright IBTimes 2023. All rights reserved.