Elon Musk's Girlfriend Grimes Shows Off Baby Bump Again: Did Musk Confirm The Rumors?
Elon Musk and girlfriend Grimes have added more fuel to the rumors that they are expecting a baby. The couple both took to social media to share cryptic messages about the possible pregnancy.
Grimes showed off a second photo on Instagram and Twitter, where she appears to have a pregnant belly. The photo shows the singer with her stomach exposed without any caption on the post.
This is the second photo from Grimes that seems to be announcing that the couple is expecting a child in the near future. Grimes seemed to have confirmed the rumors saying in the comment section of the first photo that she was indeed "knocked up."
The first photo posted on Instagram was removed reportedly because it showed her naked with her nipples exposed. Later on Wednesday, Grimes reposted a similar photo that censored her breasts with her hair, captioning the photo, "Censored for insta haha - almost got away w it." The caption was accompanied by a surprised face emoji.
While both Musk and Grimes have not publicly acknowledged the pregnancy, the Tesla CEO took to Twitter to possibly give a clue that the speculation was true. Musk tweeted a baby emoji to a user that made reference to him dancing at the Shanghai Gigafactory event, which instead was compared to him dancing to the news that Grime was pregnant.
Musk and Grimes have been in a relationship since 2018. Musk has five sons from a previous marriage.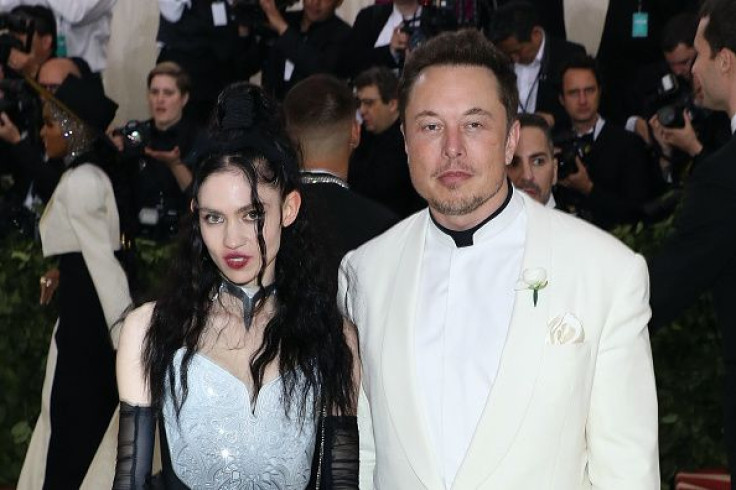 © Copyright IBTimes 2023. All rights reserved.