Emma Roberts, Evan Peters And 8 Other Celeb Couples Who Got Engaged, Married Young [PHOTOS]
"American Horror Story" duo Emma Roberts and Evan Peters made headlines on Monday for their surprise engagement after two years of dating. While the actors' decision to tie the knot may have caused surprise due to the engagement coming just six months shy of their alleged domestic dispute scandal, the pair is also garnering attention for their decision to wed at the age of 26 (Peters) and 22 (Roberts). In honor of the couple's pending nuptials, here are eight other celebrity couples who also got engaged and/or married at a young age:
Kevin Jonas, Danielle Deleasa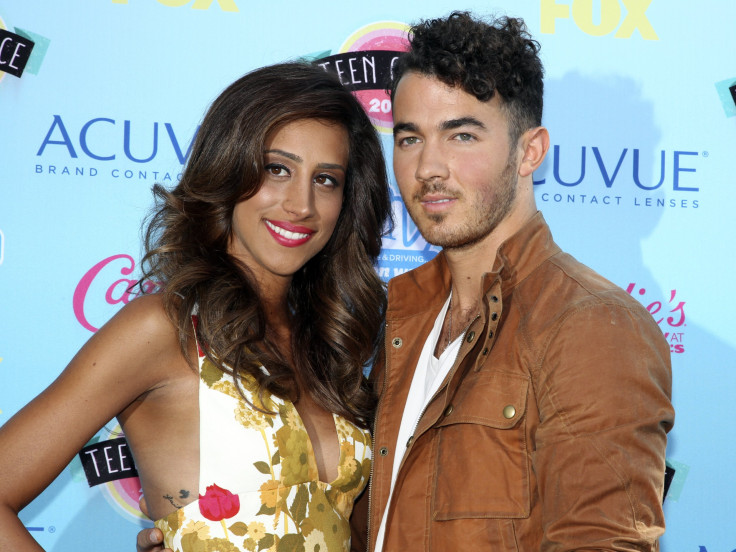 The oldest Jo bro, Kevin Jonas, ditched his infamous purity ring to propose and ultimately wed former New Jersey hairstylist, Danielle Deleasa in 2009. The duo tied the knot at a swanky celebration at Oheka Castle in New York when the singer was only 22 and Deleasa was 23. The couple just celebrated their three-year anniversary and are expecting their first child together, a baby girl, due later this month.
Miley Cyrus, Liam Hemsworth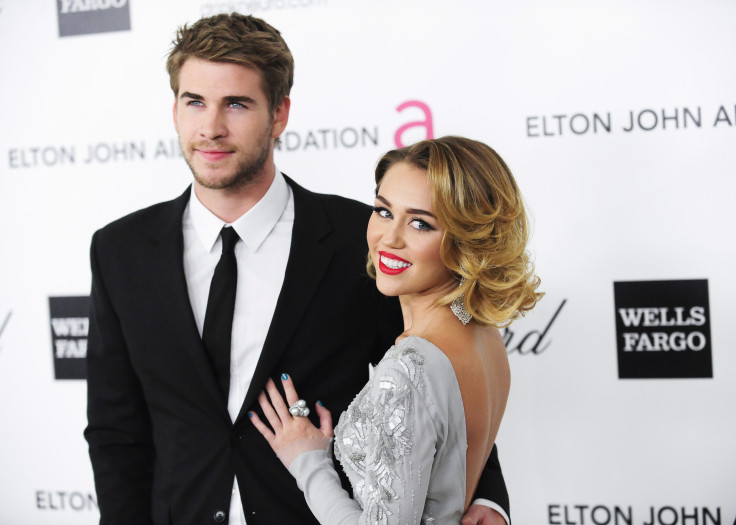 After meeting on the set of the romance film -- "The Last Song" in 2009 and two years of dating -- Cyrus, then 19, accepted 22-year-old "The Hunger Games" actor's Liam Hemsworth's marriage proposal in June 2012. After months of reports of cheating allegations and rumors of an impending split, the famous couple parted ways after a 15-month engagement in September.
Reese Witherspoon, Ryan Phillippe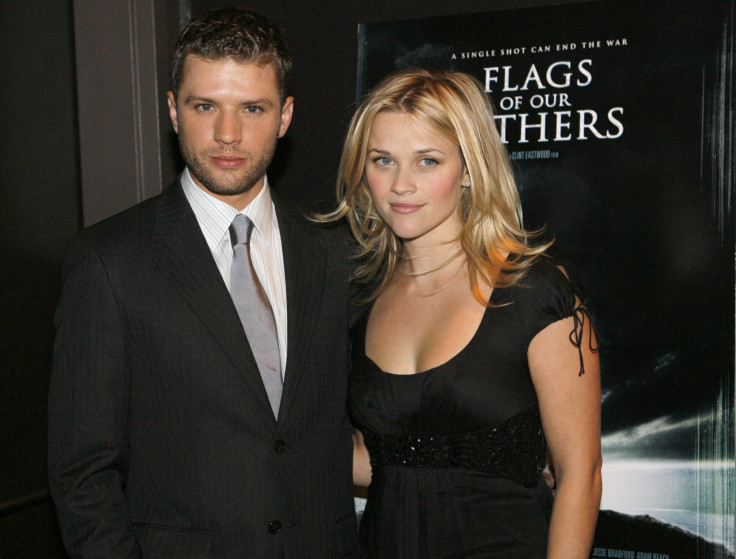 Reese Witherspoon and Ryan Phillippe caused a stir for their steamy performance in the 1999 dramedy "Cruel Intentions," but Witherspoon's engagement to Phillippe at the age of 23 (which she deemed "ridiculously young" in a 2011 interview with UK's Elle magazine) also gained an equal amount of attention. The A-listers spent several years of married bliss together, welcoming children Ava and Deacon, before divorcing in 2006. Since their split, Witherspoon has moved on, wedding entertainment agent Jim Toth in 2011. The couple welcomed their first child, Tennessee James, in September 2012.
Alexa Vega, Sean Covel
Actress Alexa Vega left her "Spy Kids" days behind when she wed film producer Sean Covel at the age of 21 in 2010. The pair divorced in 2012 after two years of marriage, but the former child star still got her happy ending. On Jan. 4, Vega, now 25, married "Big Time Rush" star Carlos Pena. The duo has reportedly since changed their last named to PenaVega.
Britney Spears, Kevin Federline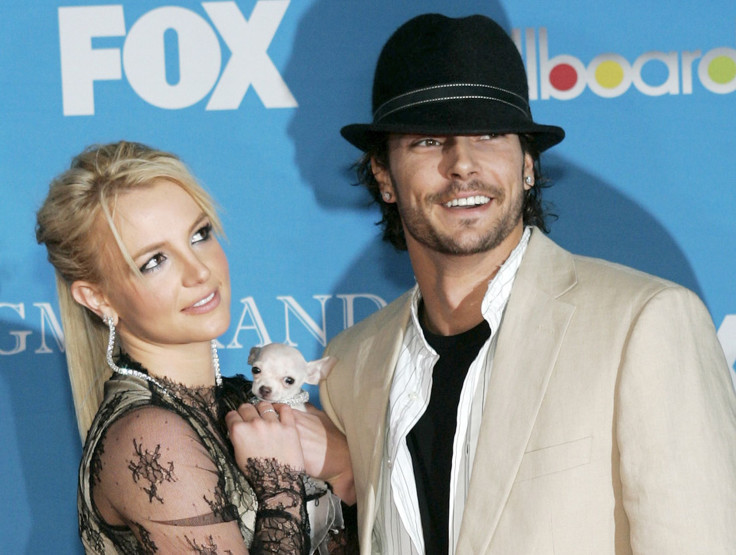 Britney Spears shocked the world by announcing her proposal and subsequent marriage to former backup dancer Kevin Federline at the age of 22 in 2004. The pair, who have two children together, Jayden James and Sean, officially called it quits in 2007. Federline has since married special education teacher Victoria Prince in August 2013. The married couple welcomed their first child, Jordan Kay, in 2011 and are expecting their second child together.
Jessica Simpson, Nick Lachey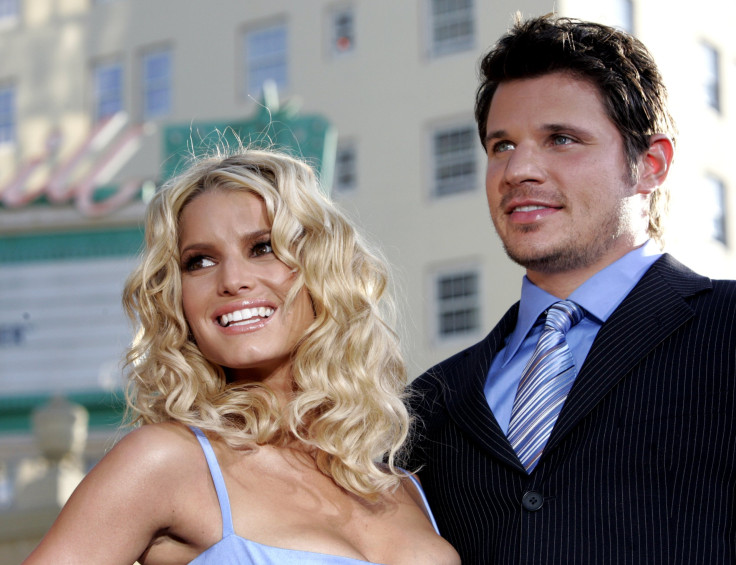 After years of pleading purity, 22-year-old pop singer Jessica Simpson and former 98 Degrees boy bander Nick Lachey, 29, tied the knot in 2002. The pair, who filmed their first years of marriage for MTV's "Newlyweds," divorced in 2005 after living three years in holy matrimony. Since their highly-publicized split, Lachey has wed former MTV VJ Vanessa Manillo in 2011, welcoming their first child, Camden John, the following year. Simpson is set to wed former NFL player Eric Johnson later this year. The couple has two children together, Maxwell Drew and Ace Knute.
Megan Fox, Brian Austin Green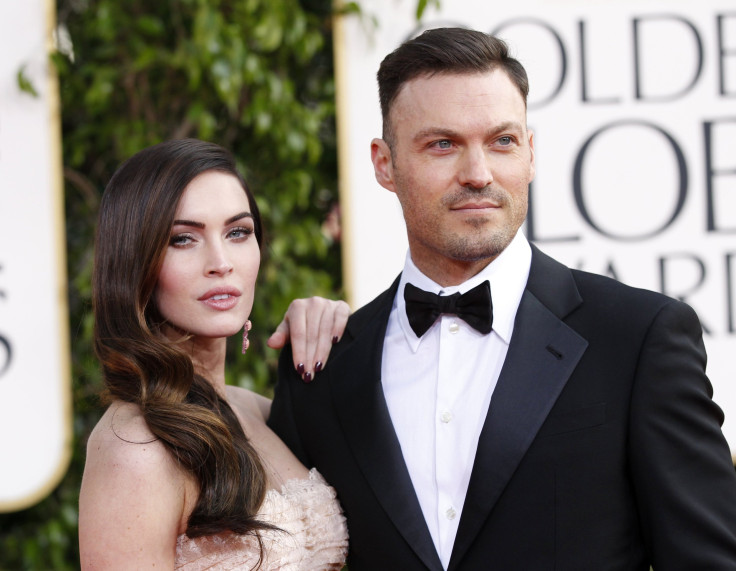 "Transformers" beauty Megan Fox caused a stir after eloping with her longtime 36-year-old actor-boyfriend, Brian Austin Green, at a secret wedding in Hawaii in 2010 at the age of 24. The couple later welcomed their first child together, son Noah Shannon, in 2012. The pair is awaiting the birth of their second child.
Kim Kardashian, Damon Thomas
Kim Kardashian may be best known for her quicky marriage to NBA star Kris Humphries in 2011, but the reality-TV star was also once married to 30-year-old music producer Damon Thomas. The "Keeping Up With the Kardashians" star wed the industry professional in 2000 at the age of 20 before splitting just four years later.
© Copyright IBTimes 2023. All rights reserved.