'Empire' Season 2 Spoilers: Episode 11 Synopsis Released; What Will Happen In 'Death Will Have His Day'? [VIDEO]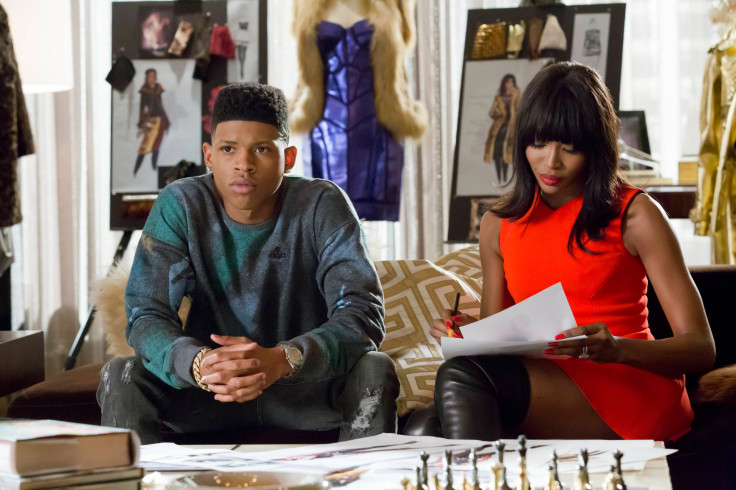 The lives of the Lyon family were flipped upside down in the fall finale of Fox's "Empire." When Season 2 of the hip hop drama returns with episode 11, Lucious (Terrence Howard), Cookie (Taraji P. Henson) and their three sons will all have their hands full and their lives may never be the same again in "Death Will Have His Day."
According to the synopsis, Lucious will "stop at nothing" to regain control of his company. It looks like Cookie will come back into his life to keep him grounded and he'll have to go through her first before he goes forward with taking back Empire. Cookie will likely be stepping in because she knows how ruthless Lucious can be and she doesn't want him to hurt Hakeem (Bryshere Y. Gray), who betrayed him.
In a shocking twist in episode 10, Hakeem used his swing vote in a meeting to take control of Empire away from Lucious and into the hands of his ex-girlfriend Camilla (Naomi Campbell). Camilla is likely to give Hakeem the keys to the kingdom, which won't sit well with Lucious. In a recent promo video, Lucious and Hakeem were shown threatening to kill each other.
While Lucious and Cookie will be looking to get their label back, the two will have to deal with an even bigger family problem. In episode 10, Rhonda (Kaitlin Doubleday), who is pregnant with Andre's (Trai Byers) baby, was pushed down a flight of stairs by someone and was left there to die. Rhonda, Andre and the rest of the family will now have to deal with a "horrific tragedy that will change their lives forever." Could this mean that their baby didn't survive the fall?
Right now, the person who most likely pushed Rhonda is Anika (Grace Gealey). Anika is pregnant with Hakeem's child, but he doesn't know about it yet. Anika saw all the positive attention Rhonda was getting from Lucious because he was excited to get a grandchild. She could have wanted Rhonda's baby out of the picture so that way if she keeps Hakeem's baby she'll finally get some love from the Lyons. However, if she's exposed, it might not end well for her. There's also a chance the show could throw a curve ball and Anika might not have been the one.
Watch a promo video for episode 11 below:
"Empire" returns Wednesday, March 30, on Fox at 9 p.m. EDT.
© Copyright IBTimes 2023. All rights reserved.
FOLLOW MORE IBT NEWS ON THE BELOW CHANNELS