Every Major Accomplishment In Zlatan Ibrahimovic's Career After Retiring From Club Soccer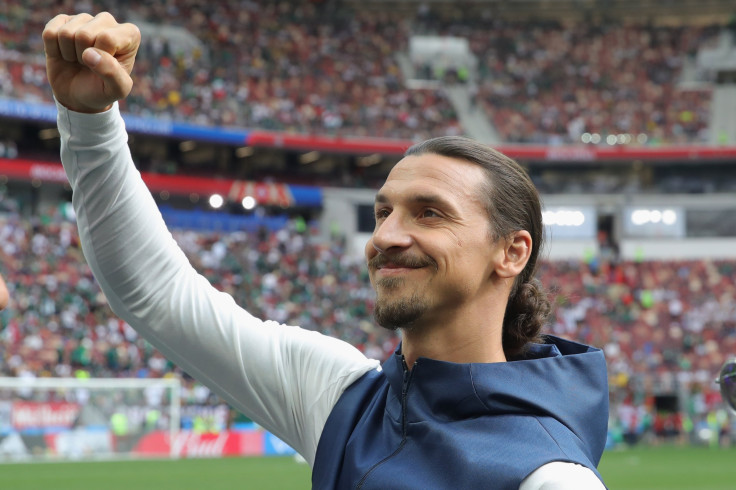 KEY POINTS
Zlatan Ibrahimovic has made his retirement official after AC Milan's victory against Hellas Verona
Ibrahimovic has scored 511 goals in 866 appearances across his nine clubs
He has also accumulated 34 trophies through it all
The biggest names in soccer from the mid-2000s are slowly fading away as the undefeated streak of Father Time continues to haunt them, and Zlatan Ibrahimovic is the latest soccer player of that generation to join them.
On the 38th and final matchday of the 2022-23 Italian Serie A season, AC Milan fought their way to a hard-earned 3-1 victory against Hellas Verona.
While it ended with them securing a fourth-place finish, it also marked the end of the club legend's career.
Following the win, the entirety of San Siro, AC Milan's home field, erupted in applause and continued showering Ibrahimovic with their love and appreciation.
"You welcomed me with open arms, you made me feel at home. I will be a Milanista for the rest of my life. The time has come for me to say goodbye to football, not to you. This is too difficult; I am too emotional. Forza Milan and [goodbye]," Ibrahimovic tearfully declared.
One of the most renowned strikers of his generation, Ibrahimovic's otherworldly 6-foot-5 frame was a cannot-miss spectacle on the field as he was always looking to find the back of the net–usually by his own efforts and not by relying on his teammates to do so.
What made his name well known throughout the world was how he did it.
An unconventional scorer in his own right, Ibrahimovic enjoyed firing backheel attempts inside the box and even scored monstrous free kicks of his own in an effort to take home the win.
However, his most famous goal is that of his bicycle kick from 35 yards out against England in June of 2012, which he would repeat during his stint with the LA Galaxy in 2019 but from a much closer distance.
The former goal was so spectacular that he was awarded the 2013 FIFA Puskas Award–an award given to the "most beautiful" goal of the year.
Outside of his goal-scoring tendencies, "Ibra" also has 34 trophies to his name, which include the following:
Two Dutch Eredivisie league titles and a KNVB Cup win with Ajax
Two with Juventus that were revoked due to the Calicopoli scandal
Three Serie A league titles with Inter Milan
One Spanish La Liga title and a FIFA Club World Cup with FC Barcelona
Two Serie A titles with AC Milan,
Four French Ligue 1 titles with Paris Saint-Germain
A UEFA Europa League and EFL Cup triumph with Manchester United
Adding in individual honors such as 11 Ballon d'Or nominations, four UEFA Team of the Year selections, Swedish Newcomer of the Year in 2001, 15 Swedish Forward of the Year wins, and four Swedish Male Athlete of the Year awards, Ibrahimovic's resume is as bulletproof as they come.
"Ibra" leaves the pitch with 511 goals in 866 appearances in his club career after 28 seasons.
This goes along with 122 Swedish national soccer team appearances, scoring 62 goals.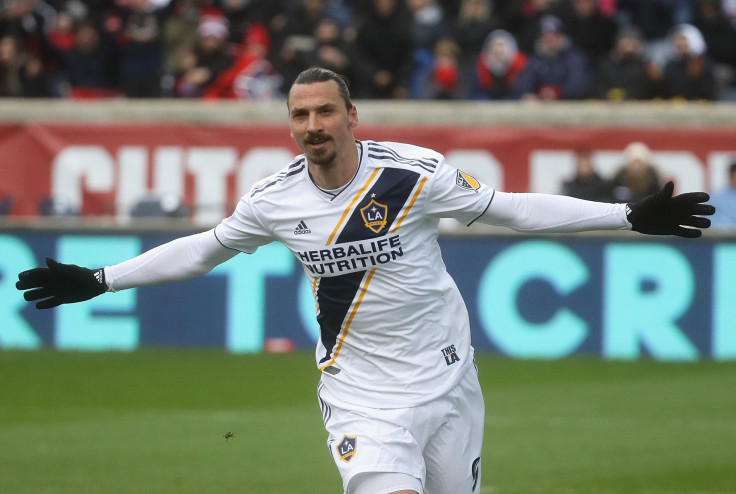 © Copyright IBTimes 2023. All rights reserved.