'Evolve' Player Count Surges After Server Revival
KEY POINTS
"Evolve Stage 2's" multiplayer PvP is once again playable
Over 2,000 players logged into the game in the past 30 days
The game is currently de-listed on Steam
Though fans thought that Turtle Rock's asymmetrical man-versus-monster title "Evolve" was dead and forgotten, a mysterious revival of the online servers has led to a surprising resurgence of interest in the game.
A massive spike in "Evolve Stage 2's" playerbase was reported by Kit Guru after the average active player count rose from just 15 in June to over 500 in the past 30 days. The peak player count within the past month also breached the 2,000 threshold – a number that the game has not seen since October 2016.
Evolve Reunited, a Discord group dedicated to finding players for the game, also reached over 20,000 members. At the same time, the r/EvolveGame subreddit has also seen a resurgence of activity from new and old players alike.
"Evolve" was one of the first games to adopt the 4v1 asymmetrical style of multiplayer games. A squad of four hunters is sent to a lush, jungle environment where they have to track and kill a gigantic apex predator controlled by another player.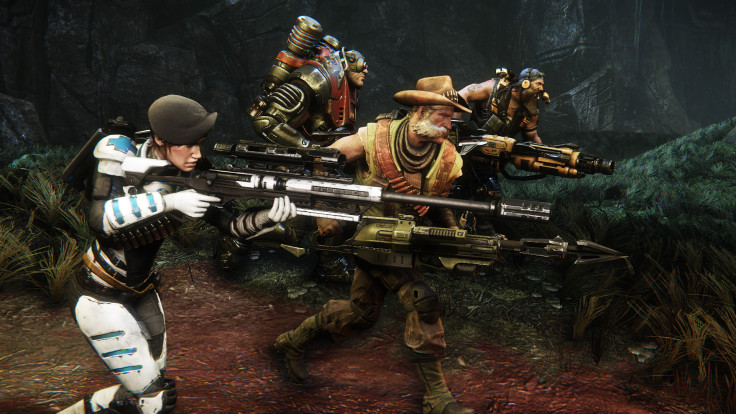 According to Kit Guru, "Evolve's" publisher 2K Games did not consciously do anything to revive the game's servers. However, a report from NME said that the publisher decided to restore peer-to-peer and online matchmaking for "Evolve Stage 2" after receiving complaints about PvP functionality going offline for the original version of the game, "Evolve Legacy."
The original "Evolve" failed to make waves in the gaming industry. After receiving criticism for egregious DLC monetization practices, bad game balancing and rampant cheating, the game was relaunched as "Evolved Stage 2," a free-to-play version of the original that attempted to adopt a new monetization and live-service style development scheme.
However, 2K Games decided to pull the plug on the project halfway through "Stage 2's" beta phase, causing the playerbase to drop rapidly until the game ultimately fell into obscurity.
"Evolve Stage 2" is currently de-listed on the Steam store, which means that interested players who never had the chance to play it in the past won't be able to download the game despite being a free-to-play title. Additionally, Steam users are already calling on the publisher to re-list the game, which further reinforces the renewed interest in it.
© Copyright IBTimes 2023. All rights reserved.