'Exceptional Discovery': New Crocodile Newt Species Looks Like A Cartoon With Its Bright Colors [Photo]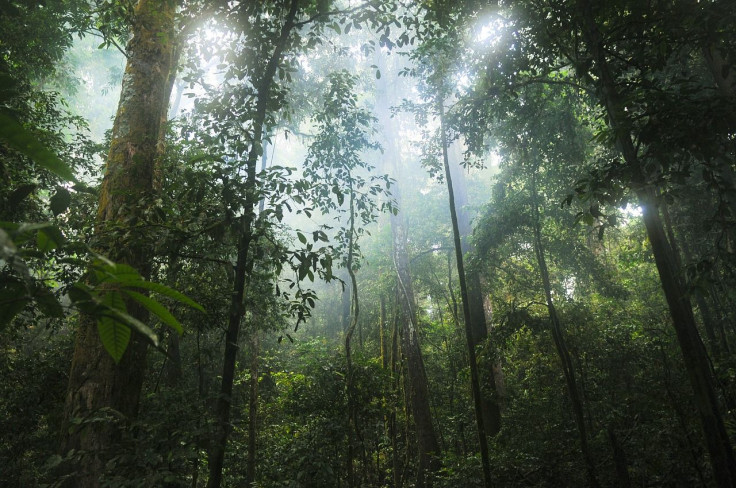 KEY POINTS
Researchers discovered a new crocodile newt species in Vietnam
It is said to be among the most colorful species in its genus
The species is recommended to be listed as "endangered" in the IUCN Red List
A new species of crocodile newt has been discovered in Vietnam and its bold colors make it look quite like a cartoon. Just like many other new species, it's already facing various threats.
Researchers documented the discovery in a paper published in ZooKeys on Monday. The new species is from the genus Tylototriton, more commonly known as crocodile newts, which are said to be distributed across Asia.
Several species are currently known in Vietnam, the researchers said. But about a year ago, in May 2022, researchers discovered the species at Ngoc Linh Mountain, Kon Tum Province in Central Vietnam.
A photo of the species shared by Pensoft Publishers on Twitter shows just how striking the species appears, with its dark color splashed with bright orange on its head and down to its back. It has brilliant orange dots running through its side, making it look that much more like an adorable cartoon.
Researchers named it Tylototriton ngoclinhensis after its locality in the Ngoc Linh Mountain. Its common name in English is suggested to be Ngoc Linh crocodile newt.
Apart from being a striking new species, the discovery is actually momentous for quite a few reasons. For one, it adds to the long list of new species under the genus Tylototriton that were discovered in recent years. In the past three years alone, a dozen new species were recorded in China, Thailand and northern Vietnam, the researchers said.
Further, it also marks the southernmost crocodile newt population and sets an altitudinal record.
"It is an exceptional discovery as it is one of the most colorful species in the genus Tylototriton," study first author Trung My Phung, said in a blog post. "This is also the first time that a crocodile newt species is recorded from the Central Highlands of Vietnam. Occurring at elevations from 1,800 to 2,300 m above sea level, this discovery sets an elevational record for the genus in the country, with former distribution ranges between 250 m and 1,740 m."
Unfortunately, just like many newly discovered species, it is recommended to be listed as "endangered" in the International Union for Conservation of Nature (IUCN) Red List. This is partly because of its limited distribution. The species is rare, being known so far only from the Ngoc Linh Mountain, and its habitat is also facing threats of degradation from human impacts.
Furthermore, its striking appearance may also make it quite appealing to illegal collectors, the researchers said — a threat that unfortunately many species face.
"Therefore, this discovery is of high conservation relevance," said Prof. Tao Thien Nguyen of the Institute of Genome Research, Hanoi, who was one of the corresponding authors.
The genus Tylototriton is listed in the appendices of the Convention on International Trade in Endangered Species of Wild Fauna and Flora (CITES) and in a governmental decree in Vietnam. This means the new species is "automatically protected."
Overall, the discovery of the new species shows Vietnam's incredible amphibian diversity. But, it also highlights the deep need for people to take action to protect them and their important habitats.
© Copyright IBTimes 2023. All rights reserved.