EXCLUSIVE: Trayvon Martin Autopsy Status Discussed By Florida Officials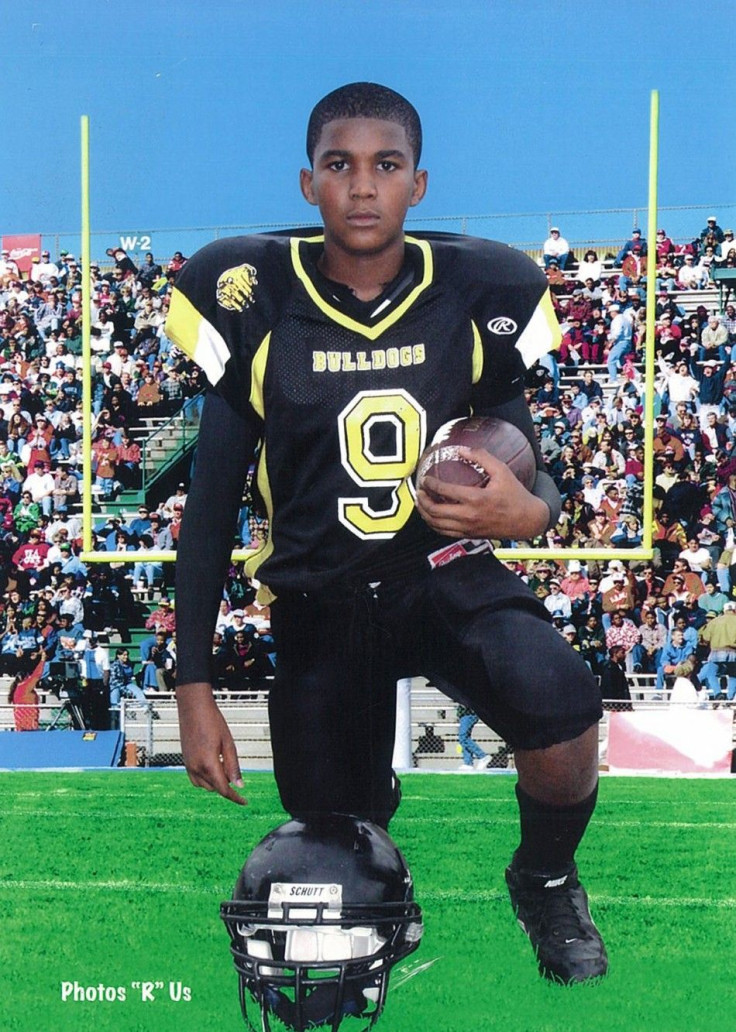 In an exclusive interview with the International Business Times, a Florida official has discussed the status of Trayvon Martin's autopsy report.
Volusia County spokesman Dave Byron spoke with the IBTimes on Wednesday to address questions that have arisen regarding the autopsy report on 17-year-old Trayvon Martin, who was shot to death while unarmed on Feb. 26 by 28-year-old, self-appointed neighborhood watchman George Zimmerman in a Florida gated community.
The autopsy on Trayvon Martin was performed by a medical examiner who works for the Volusia County government, and therefore Byron has been in the loop regarding the autopsy, which has not yet been released as the investigation into the killing is ongoing.
In Florida when a death is being actively investigated by any agency ... the autopsy information is shielded under the Florida public records law until the investigation becomes un-active, or inactive, Byron told the IBTimes via phone Wednesday morning. So in this case I think we can all agree this is an active death investigation, so what I need to do is refer all calls to the State Attorney's Office in Jacksonville.
The State Attorney's Office for the Fourth Circuit (which covers the city of Sanford, where Martin was killed), the government of the city of Sanford and the Seminole County District Attorney's Office all failed to return requests for comment made Wednesday morning.
Byron said he is not authorized to discuss any further details about the autopsy, other than to say that it is sealed as far as his office is concerned, but that a higher agency could release information, though none has publicly done so in relation to the death of Trayvon Martin so far.
When a death is being actively investigated, I refer reporters to whoever the lead agency is, and if they choose to release information about the autopsy, which sometimes they do, then that's fine, Byron said.
Jackelyn Barnard, spokeswoman for State Attorney Angela Corey's office, addressed her office's position via e-mail to the IBTimes on Wednesday:
The autopsy report cannot be released at this time, she wrote. By law, we are not allowed to release any information/documents involved in the investigation.
The death of Trayvon Martin late last month has snowballed into a national issue. The teen was shot dead by George Zimmerman on a Florida street while wearing a hoodie and carrying nothing more than an iced tea and bag of Skittles.
The autopsy will answer many questions about the case, as Zimmerman -- who has not been charged or arrested in connection with the killing -- accused Martin of looking like he was on drugs before he shot him on Feb. 26. An autopsy and toxicology report will prove once and for all whether or not Martin -- who was suspended from school shortly before his death for possessing a bag with trace amounts of marijuana in it -- was actually on drugs his last day.
Zimmerman also told police that he and Martin engaged in a violent physical confrontation before he shot the boy, and an autopsy report will help reveal the veracity of that claim, as signs of a struggle may be found during the examination of a victim's body.
The killing has generated a rising tide of outrage that began with his parents speaking out about the injustice of the fact that Zimmerman was not being charged or arrested, despite the fact that he admitted killing an unarmed teenager.
It snowballed in recent weeks as civil rights leaders like Jesse Jackson and Al Sharpton, celebrities like Spike Lee and John Legend, and even President Barack Obama weighed in with their own personal views on the topic of Trayvon Martin's death.
© Copyright IBTimes 2023. All rights reserved.