EXO's Xiumin Dances To A Song From A Filipino Noontime Show; Other Members Say Filipino Phrases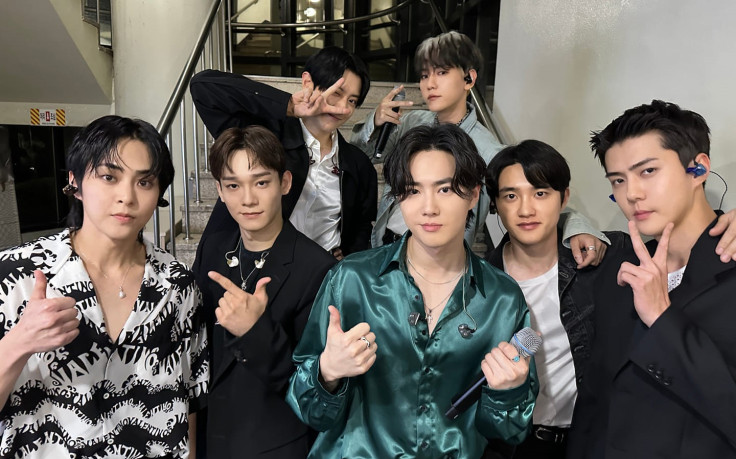 KEY POINTS
EXO members had a video call event as part of the group's promotions for "Exist"
Some Filipino fans who won in the event taught the members Filipino phrases
A Filipino fan asked Xiumin to dance to the "Mini Miss U" theme song from a Filipino noontime show
Filipino EXO-Ls won at InterAsia's video call event with EXO!
On Monday, EXO members met lucky EXO-Ls – the group's fans – via video call as part of their seventh album's promotions.
Some lucky winners of InterAsia's video call event with EXO are Filipinos. During their video call meeting with the EXO members, they taught them a few Filipino phrases and some viral songs from the Philippines.
A lucky EXO-L, @pebicart, uploaded a video of Xiumin from their video call and captioned it with, "I asked Xiumin to dance 'Mini Miss U.' I'm sorry, you have no choice."
The adorable video of the EXO member dancing to "Hello Madlang People, Mabuhay!" the theme song of "Mini Miss U" from a segment of the Filipino noontime show "It's Showtime," has since gone viral and gained over 268,000 views, 71,000 hearts and 5,000 bookmarks on TikTok.
Most Filipino EXO-Ls in the comments section of the viral video commented on how cute the oldest member of EXO was, while one fan joked and asked if he won the "Mini Miss U" pageant.
"Cutie Mini Miss Xiu," one fan quipped, while another said, "What are you doing to EXO members? I'm not complaining though."
"Look, he will teach that to other members too," a third fan commented.
"Mini Miss U" is a segment from the Filipino noontime show "It's Showtime" where little girls join as beauty pageant contestants.
Meanwhile, another Filipino EXO-L took her chance during the video call event and asked EXO Chen – whose real name is Kim Jong-dae – to say the Filipino phrase "Push mo 'yan, beshie," which means "Friend, just do as you please."
In the video clip shared by the lucky fan on Twitter, EXO Chen gladly said the Filipino phrase upon request, and many fans found it cute and comforting.
"[This is] what I really need to hear [these] days. Thank you for this momsh," said one fan, while another commented, "When I'm down, I'll always go back to this. I love you, Jongdae."
"[This is] the only [M]onday motivation I need," said a third fan, while a fourth fan stated, "Our national beshie. He is so cute!"
EXO's Sehun was also asked by a Filipino EXO-L to say a different Filipino phrase, "Hello po Tita," which means "Hello auntie."
The video was then uploaded on Twitter by @attyohsehun and has since been shared and retweeted by different accounts.
"Come here, and I will take you home," said one fan; another tweeted, "[Be right back]. [I'm] going to show this to my mom and tell her that my boy[friend] is saying 'Hi.'"
"My mom said you can call her mommy instead," joked a third fan, while another said, "My mom says 'hello' too."
EXO released its nine-track seventh full album "Exist" on July 10, marking the group's first full-length album in nearly four years since 2019's "Obsession."
The group also opened a pop-up store in Seoul in celebration of EXO's comeback. EXO's pop-up store, "EXOcial Club - Cream Soda," will be open until Aug. 6 at the D Museum and Understand Avenue in Seongdong-gu, Seoul.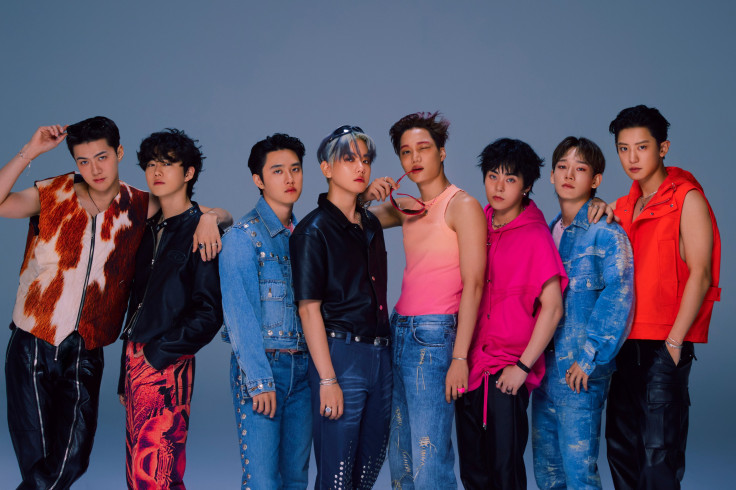 © Copyright IBTimes 2023. All rights reserved.