Extreme Weather 2019: Hurricane Humberto Moves From Bahamas And US, May Strengthen Before Hitting Bermuda
Tropical Storm Humberto has been upgraded to a hurricane as the storm continues heading north along the U.S. coast towards the Atlantic.
As of Monday morning, Humberto was 760 miles west of Bermuda as it continued moving northeast at 5 mph. The National Hurricane Center upgraded Humberto to a Category 1 hurricane Sunday night as it began to move northbound, away from the Bahamas.
Its path will have the storm continue moving northeast and away from the U.S. coastline, keeping the brunt of the storm away from coastal communities. However, Humberto will still cause heavy rain and stronger surf to hit coastal residents from Florida to North Carolina throughout the week.
The new path also puts Bermuda at risk of getting hit by the center of the storm.
Monday's forecasts have the storm's heart passing dangerously close to the island starting Wednesday afternoon. Humberto is also forecasted to strengthen to a Category 2 storm by then as sustained winds reach well over 100 mph. Island residents have been told to properly prepare for Humberto to pass by, with tropical storm strength winds around 70 mph and thunderstorms expected.
One area that got to breathe a massive sigh of relief in all this was the Bahamas. The islands are still recovering from Hurricane Dorian ravaging the islands at the beginning of September, with thousands still reported missing.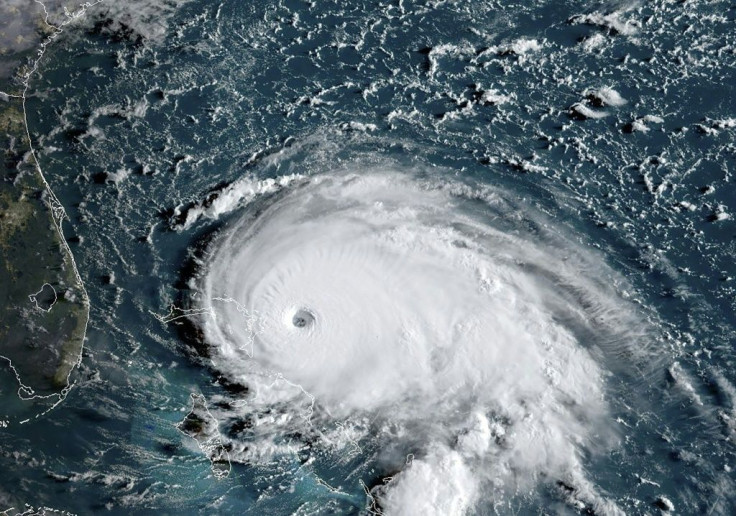 © Copyright IBTimes 2023. All rights reserved.