Eye of the Tiger Song Owners Seeing Red over Newt Gingrich Campaign Use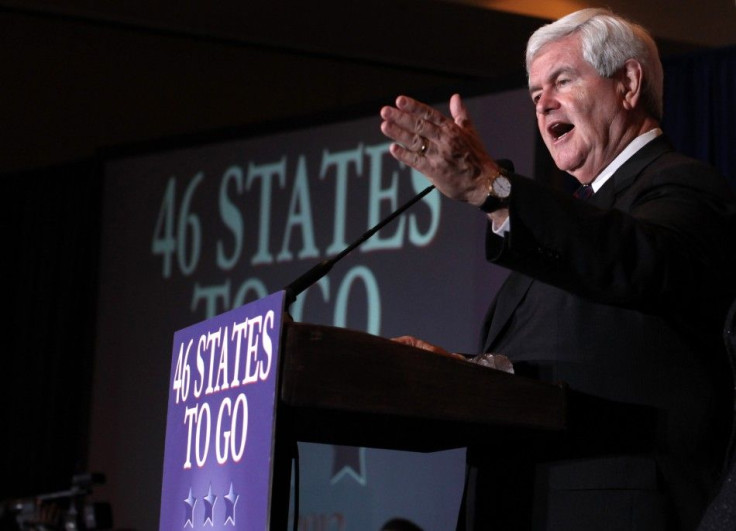 A complaint filed in Illinois federal court alleges Newt Gingrich's campaign used Eye of the Tiger by rock band Survivor for unauthorized public performances and distribution of Rude Music's copyrighted musical composition at rallies. The injunction attempt names Frank M. Sullivan III, one of Survivor's founding members and the facilitator of Rude Music.
The Washington Post concluded today the claim - over the #1 Billboard smash hit of 1982 - is the result of Sullivan' and Survivor's pride. No. Wrong. This is so clearly about money and retaining rights. Survivor is a vortex of artistic compromise. What strikes the wrong chord is the success of this song based on its use in Rocky III, the anticlimax to Sylvester Stallone's apparently never-ending boxing tragi-comedy. And it's not just the commercial appeal of putting a song into a Hollywood blockbuster. It's that the band's Jim Peterik told Song Facts they wrote the piece only after Stallone asked them too, via answering machine.
Maybe Rude Music - the legal music management body Sullivan runs to maintain absolute rights over the band's lone income-generator - should actually be put on notice for viably glossing the aesthetic of Queen's Another One Bites The Dust (a song that actually has millions moreYouTube views than Eye...). Or maybe the fact Survivor simply rehashed ideas they themselves had already drawn out on Youngblood from 1979's dismally performing Survivor debut album should put this to rest (this song has like 700 views).
None of this is to say Newt Gingrich's campaign isn't morally reprehensible for using a piece of work (not artwork) without permission. Because I want to be clear in saying: that campaign is morally reprehensible for using a piece of work without permission.
This is all to say this song sucks.
Here's a video you can watch of Survivor performing Eye of the Tiger in front of a windswept rubbish bin liner:
© Copyright IBTimes 2023. All rights reserved.