Facebook Event: Live Blogs To Follow And 3 Things We Can Expect From Today's Announcement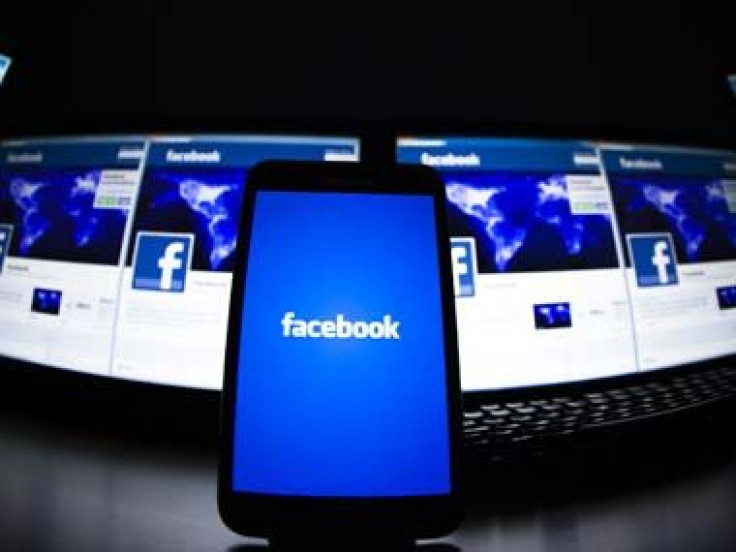 Social media giant Facebook will be holding a mysterious event on Tuesday to invite fans and media to "Come and see what we're building."
The Menlo Park, Calif.-based company has remained largely quiet about the plans it will reveal today, but we're expecting the social site to highlight some forthcoming mobile features or an improved search function.
Facebook sent out its invitation last week, heightening rumors that the recently-seruritized company would unveil its own self-branded smartphone. This is unlikely, considering that CEO Mark Zuckerberg addressed this notion in September.
"It is so clearly the wrong strategy for us," he said this fall at a technology conference in his first public interview since the company's IPO. "It doesn't move the needle for us."
So what will Facebook unveil today? Here are three possible guesses at what the social heavyweight could be "building."
Search Engine. Facebook is all about sharing, browsing, and creating content, so implementing an improved search engine could give the company a much-needed edge over Google. Users can search for movie times or nearby restaurants through Google, but searching for the same information via Facebook might also reveal which movies and places friends like the most.
"If Facebook would decide to become serious about search, it would be in a position to give Google a run for its money," Karsten Weide, an analyst with IDC said to the New York Times on Monday.
Expanding its search capabilities would help Facebook boost its revenues and market value after the company launched a less than desirable IPO last May. Facebook's shares initially went for $38 a pop -- the highest valued technology stock IPO in history -- before declining almost immediately. However, the tease of a potential product announcement has pushed the company's stock to close at $30.95.
"Search, I would say, is a very high priority for Facebook," Colin Sebastian, analyst for Robert W. Baird & Company also said to the New York Times. "Facebook has this incredible treasure trove of unstructured data on the site.
And let's not forget the words of Zuckerberg himself from TechCrunch's conference last year:
"I think search engines are really evolving to give you a set of answers, not just 'type in something and show me some relevant stuff,' but 'I have this specific question, answer this question for me,'" he said. "When you think about it from that perspective, Facebook is pretty uniquely positioned to answer the questions people have."
More mobile features. Facebook originated as a desktop-oriented social network for college students, but it has since expanded and paved the way for today's modern social media practices. In turn, Facebook has come to rely on its mobile presence to play an integral role in its evolution. In its 10-Q filing from late October, the company said it expects its rate of growth from mobile usage to "exceed the growth in usage through personal computers for the foreseeable future."
It's difficult to pinpoint exactly what type of mobile features the company may unveil, but one of the most highly cited speculations appears to be the launch of its messenger app for Android and Apple's iPad.
Of course, we won't know for sure until Facebook makes its big announcement at 10 a.m. PST, but sources have reportedly told TechCrunch that Messenger for iPad could be on its way. This unnamed source allegedly said that the app is "totally" ready to launch on Tuesday.
There's no doubt that Facebook mobile is on the rise, and a report from this past November indicates that services such as its messenger app could be cutting into traditional SMS messaging. Text messaging saw a decline for the first time in North America in 2012, and some have said that Facebook Messenger, iMessage and other alternatives could be to blame.
New advertising network. Now that Facebook is a public company, showing off a revamped advertising plan at an event could help boost the value of its shares. TechCrunch also reported that Facebook is reportedly working on an improved automated ad rotation algorithm. In layman terms, this would ensure that users are seeing fresh ads all the time rather than stumbling upon the same advertisements.
No one is quite sure what Facebook would have to offer today in terms of advertising updates, but there have been some noteworthy bits of speculation floating around the Web. Rumors have indicated that Facebook could be purchasing the Microsoft-owned Atlas ad serving network, according to Forbes. Following a slew of changes to Facebook's privacy and governance policies in November, the social network giant also confirmed that it will use data about its members to show users ads outside of Facebook.
"This is the first real confirmation that the company is going to roll out an advertising network that extends beyond just its own walled garden, and it could turn out to be one of the biggest factors in the success or failure of Facebook's revenue-growth strategy," wrote Mathew Ingram of GigaOM last year.
It's possible that we'll hear more about this as well as other advertising strategies during today's event, and here's where to follow along:
CNET will be covering Facebook's big announcement from Menlo Park, Calif., and you can follow their live blog here.
AOL-owned tech news source Engadget will also be reporting on site, and you can check out their coverage here.
Silicon Valley-based publication Mercury News will offer live coverage via its website here.
© Copyright IBTimes 2023. All rights reserved.