Facebook and Goldman Sachs: Both Triumph Intellectual Property Disputes on Same Day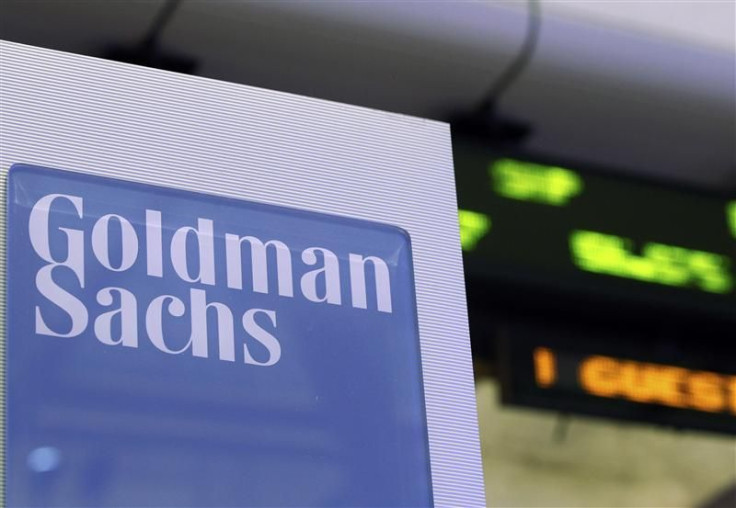 After clamoring for the number one spot when it came to endorsing Facebook's initial public offering in the beginning of the month, Goldman Sachs Group Inc. lost to Morgan Stanley, and placed fourth among U.S. financial rivals. Although it wasn't chosen as the social-networking giant's main supporter, Goldman Sachs and Facebook may have more in common than some think. In the past week, both companies claimed victories in intellectual property lawsuits, according to BusinessWeek.
A former Goldman Sachs computer programmer, who was convicted for stealing trading codes from the bank in Dec. 2010, was released by U.S. appeals court on Feb. 17, according to Reuters. Sergey Aleykinov had been serving an eight-year sentence in prison, which the 2nd U.S. Circuit Court of Appeals overturned last Thursday night. The court said an opinion explaining its reasoning would follow in due course. The appeals court also issued a mandate foreclosing any further challenge to its decision.
Justice occasionally works, the 42-year-old who was arrested in July 2009 told reporters as he was leaving, according to BusinessWeek. This was such big news to me I haven't had any time to think about what would happen.
More than two years ago, Aleykinov faced convictions for being in violation of the Economic Espionage Act and the Interstate Transportation of Stolen Property Act. He was sentenced last March, and in June 2009 the former computer programmer uploaded hundreds of thousands of lines of source code from the company's high frequency trading system, reported BusinessWeek.
It's over now, said Aleykinov's lawyer Kevin Marino, according to the publication. We're on firm ground. This was a wrongheaded prosecution that should never have been brought.
However, the office of Manhattan's U.S. attorney Preet Bharara persuaded the court to set aside the mandate in order to argue for a rehearing of the appeal, either before a three judge panel or all of the court's available judges.
On the same day that Aleykinov's conviction was thrown out, the newly public social media phenomenon Facebook won a lawsuit involving login data. In 2008, the company sued Power.com, owned by Power Ventures Inc., for accessing and storing the login data of their users without authorization.
The undisputed facts establish that defendants circumvented technical barriers to access Facebook's site, Judge James Ware, who ruled in favor of Facebook on Feb. 16, wrote in an opinion issued without a trial, according to BusinessWeek.
Facebook sued Power.com almost four years ago in San Jose, Calif.'s federal court, on grounds that the website offers users the opportunity to retrieve their Facebook messages and other information from the company's servers without permission.
We are pleased that the court ruled in our favor, Craig Clark, lead litigation counsel for Facebook said in an email, reported BusinessWeek. We will continue to enforce our rights against bad actors who attempt to circumvent Facebook's privacy and security protections and spam people.
Some users also appeared to have strong feelings in regards to the dispute. A group was created on the social site in 2010 titled, If Facebook continues this lawsuit, I will delete my account. The creator of the group opposed the idea of treating terms of use violations as criminal violations, citing an article from the Electronic Frontier Foundation on the page.
This isn't the only lawsuit to encounter the now-public social site as of late. This past Dec. a Mississippi woman sued Facebook for violating a Calif. law regarding commercial endorsements, according to Bloomberg. Earlier this month, an order from the U.S. Judicial Panel on Multidistrict Litigation sent 11 federal lawsuits filed in the last year against Facebook to the Northern District of California, reported the San Francisco Examiner. The lawsuits have been collectively called Facebook Internet Tracking Litigation.
© Copyright IBTimes 2023. All rights reserved.