Facebook To Pay Microsoft $550 Million For Part Of AOL Patent Trove, Reports Slower Revenue, Earnings Gains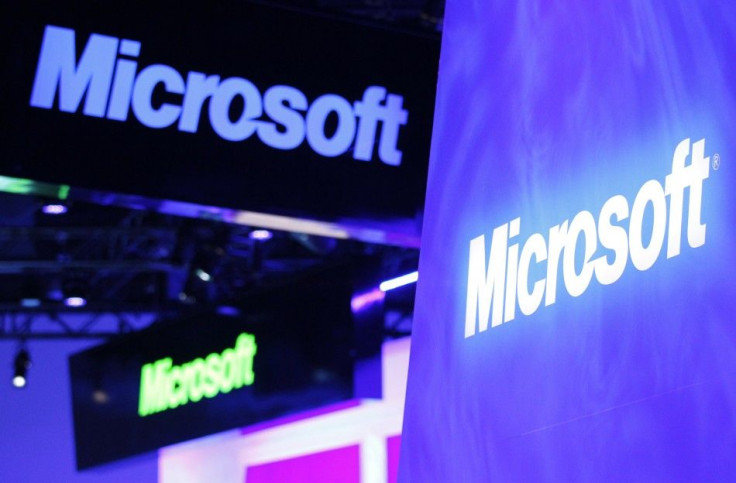 Facebook, the No. 1 social network, said Monday it will pay Microsoft (Nasdaq: MSFT), the world's biggest software company as well as Facebook investor, $550 million for part of a 990-patent trove acquired from AOL (NYSE: AOL).
The Menlo Park, Calif., website will acquire 650 patents formerly owned by AOL as well as a license to the remaining patents retained by Microsoft, based in Redmond, Wash., the companies said.
The two companies have collaborated since 2007, when Microsoft invested $240 million for a 1.6 percent stake in Facebook. That stake stands to be worth a lot more once the U.S. Securities and Exchange Commission approves Facebook's initial public offering, which could value it at $100 billion.
Facebook Monday said it wants to list on Nasdaq, rather than the New York Stock Exchange, in a new SEC filing. It also reported having as many as 901 million daily users, a 56-million boost from Dec. 31.
Facebook also reported first-quarter net income fell 13.6 percent to $205 million, or 9 cents a share, from $233 million, or 11 cents a year ago. Revenue rose 48 percent to $1.06 billion from $731 a year earlier, slower than in prior years.
Facebook's Cash Pile Nearly $4 Billion
Moreover, Facebook, which hopes to raise about $5 billion in the IPO, said it had cash and securities of $3.9 billion as of March 31, up only $200 million in the quarter.
Microsoft bought the patents this month in an auction by AOL, which is under pressure from activist shareholder Starboard Value to increase financial performance. The deal enables us to recoup over half our costs while achieving our goals from the AOL auction, said Microsoft general counsel Bradford Smith.
Getting rights to some of the AOL patents may strengthen Facebook as it battles Yahoo (Nasdaq: YHOO), the No. 2 search engine, in patent countersuits in two separate federal courts in California.
Yahoo sued Facebook first, charging infringement of 10 key patents. Facebook denied the charges, then filed its own lawsuit against Yahoo on April 3 in which it admitted using some of the Yahoo patents but claimed it didn't infringe them.
Analysts suggested new Yahoo CEO Scott Thompson was using the period before the Facebook IPO to stimulate a settlement equivalent to the $230 million Yahoo won from Google (Nasdaq: GOOG) before its 2004 IPO. Nothiong about today's action changes the fact that Facebook continues to infringe our patents, the Sunnyvale, Calif., search engine said after the deal was announced.
Meanwhile, bankers familiar with the AOL patents sold to Microsoft, now partly to Facebook, said they contain many pioneering Internet patents acquired from onetime Internet stars including Mosaic, Netscape and UUNet, which would strengthen Facebook's intellectual property in the future
Microsoft shares fell 28 cents to $32.14 in late trading Monday, while Yahoo shares also fell 28 cents to $15.32. AOL shares fell 27 cents to $24.72.
© Copyright IBTimes 2023. All rights reserved.
FOLLOW MORE IBT NEWS ON THE BELOW CHANNELS