Factbox-Who Are The Hardline U.S. House Republicans Voting For And Against McCarthy?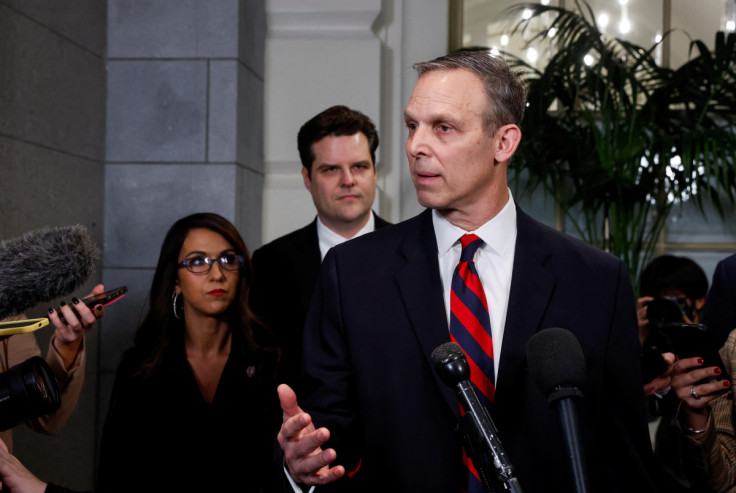 Republican Kevin McCarthy got a significant boost in his quest to become speaker of the U.S. House of Representatives after 15 hardline Republicans who opposed him flipped their votes on Friday, citing a deal on changes in House rules.
Here are the most prominent detractors and where they stand now:
DAN BISHOP - FLIPPED
A former lawyer representing a North Carolina district, Bishop said he was pleased with the "substantial progress" towards improving "the distribution of conservative voices across key committees." He switched to back McCarthy on the 12th ballot.
JOSH BRECHEEN - FLIPPED
The Oklahoman freshman went for McCarthy on Friday afternoon, saying a deal "will allow conservatives to rein in out-of-control spending."
ANDREW CLYDE - FLIPPED
Clyde of Georgia is a member of the hard-right House Freedom Caucus, which is driving opposition to McCarthy. He moved to support McCarthy on Friday.
MICHAEL CLOUD - FLIPPED
Cloud of Texas acknowledged on Thursday that the speakership fight "looks like chaos" to his constituents back home. By Friday, he was satisfied with the framework and voted for McCarthy.
BYRON DONALDS - FLIPPED
The second-term congressman from Florida, who cast one of his first votes in the House to reject the results of the 2020 election, emerged from relative obscurity this week when he received some 20 votes in the speakership election.
He is the only one of the hardliners' group who initially supported McCarthy, changing his vote on the third ballot and going back on the 12th.
ANNA PAULINA LUNA - FLIPPED
The first-term Florida congresswoman won with campaign contributions from McCarthy in November, but she refused to support him until Friday.
ANDY HARRIS - FLIPPED
Harris has represented a Maryland district since 2011. "If the agreement we were able to finalize over the last few days is implemented, it will be the greatest change in how the House operates and becomes much more responsive to the American people," he said on Twitter on Friday.
RALPH NORMAN - FLIPPED
The former real estate developer from South Carolina had for weeks insisted he would never endorse McCarthy without serious concessions. Although the deal won his vote, Norman made it clear it was conditional support, telling reporters that if McCarthy didn't respect the agreement he would be voted out.
ANDY OGLES - FLIPPED
The freshman Tennessee representative refused to support McCarthy until the 12th round of voting, stating that he did so "on behalf of my colleagues who have been negotiating in good faith."
SCOTT PERRY - FLIPPED
Perry of Pennsylvania is the chair of the House Freedom Caucus, the farthest right ideological grouping in the House and the home of almost all McCarthy opponents.
"We're at a turning point," he said on Twitter after his vote for McCarthy.
CHIP ROY - FLIPPED
Roy of Texas is widely known in Congress for obstructionist procedural motions and dissatisfaction with legislative rules.
"We must put the brakes on out-of-control spending and that is very much a part of it," he said after flipping his vote to McCarthy, referring to the agreement reached.
KEITH SELF - FLIPPED
The newly elected congressman from Texas said on Twitter after he flipped his vote to McCarthy that "a couple of individuals (opposing McCarthy) are simply obstructionists, more interested in self-promotion than restoring the Republic."
LAUREN BOEBERT - OPPOSED
A born-again Christian who represents a sprawling district in western Colorado, Boebert is a top Republican fundraiser known for her confrontational tactics and unwavering support of gun rights who eked out one of the closest wins in November's midterm elections.
ANDY BIGGS - OPPOSED
The Arizona lawyer ran against McCarthy in the first round of voting for speaker. He was among the lawmakers who most aggressively promoted Trump's false claims that his 2020 election loss to Democratic President Joe Biden was the result of fraud. On Friday afternoon he tweeted, "I'm not leaving."
ELI CRANE - OPPOSED
Crane beat a longtime Democratic congressman in Arizona for his seat in 2022. He remains opposed to McCarthy.
MATT GAETZ - OPPOSED
Gaetz, one of McCarthy's most vocal opponents, is a close Trump ally. He has claimed falsely that the Jan. 6, 2021, attack on the U.S. Capitol was instigated by far-left extremists. He was also a top fundraiser in the caucus, raising more than $6 million for his reelection bid.
BOB GOOD - OPPOSED
A deeply religious social conservative who represents a largely rural district in western Virginia, Good is among the members who have said they would not vote for McCarthy under any circumstance.
MATT ROSENDALE - OPPOSED
The lone congressman from Montana has remained opposed to McCarthy, voting repeatedly for fellow Republican Kevin Hern instead.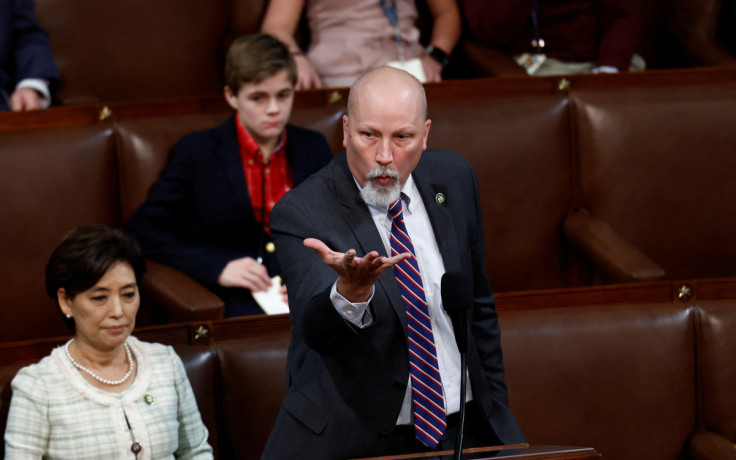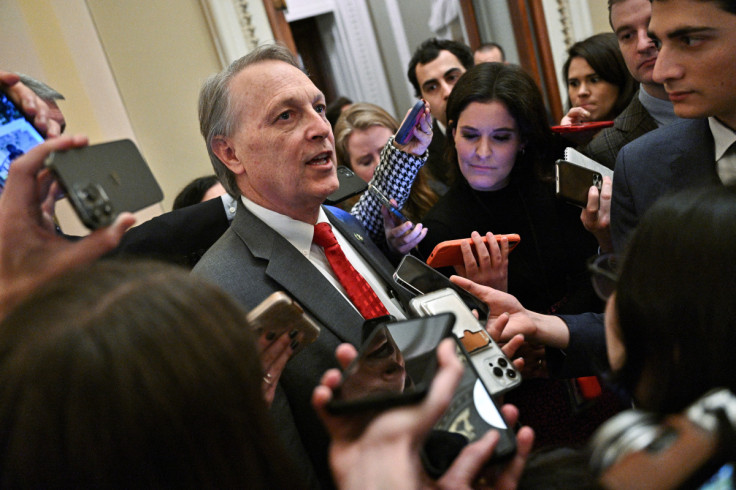 © Copyright Thomson Reuters 2023. All rights reserved.