Fake ADHD Drug Adderall Sold Online, Warns FDA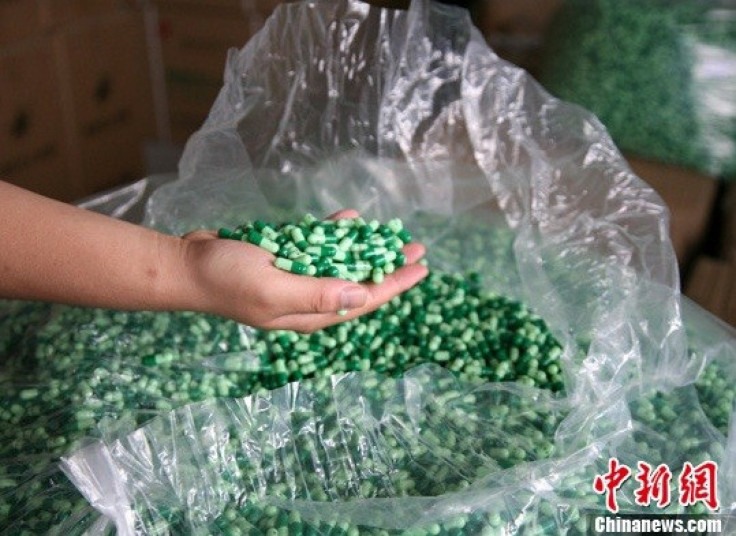 WASHINGTON (REUTERS) -- Some websites are peddling fake versions of Adderall, a treatment for attention deficit hyperactivity disorder that is currently in short supply in the United States, federal regulators warned.
The U.S. Food and Drug Administration on Tuesday said it has learned of at least two cases in which people received counterfeit versions of the 30-milligram dose of the drug with the wrong active ingredients -- ones that treat acute pain, not attention problems. The fake pill is ineffective and may be harmful, the FDA said.
The popular stimulant, made by Teva Pharmaceutical Industries and others, has been in shortage since at least last year, which may make it a target for rogue websites and distributors, the FDA said.
Consumers should be extra cautious when buying their medicines from online sources, the FDA said in a statement.
Teva informed the FDA about the counterfeit pills after learning of the problem from people who bought the drug online. The FDA said it is uncertain how many people in total may have received counterfeit medicine, or which websites were involved.
Teva, when asked for comment, said it found out about the counterfeit Adderall from a consumer who noticed misspellings on the packaging.
Adderall is made from a controlled substance, meaning it is addictive and has the potential to be abused. The Drug Enforcement Administration tightly regulates how much of the drug's active pharmaceutical ingredient can be distributed to manufacturers each year in order to prevent diversion of the drug for inappropriate uses -- such as by students who want to increase focus to improve test scores.
The DEA authorizes a certain amount of Adderall's active ingredients - mixed amphetamine salts - to be released to drugmakers each year. But companies are saying that amount may not be enough to meet soaring demand for the drug.
In 2010, more than 18 million prescriptions were written for Adderall, up 13.4 percent from 2009, according to IMS Health. ADHD is one of the most common childhood disorders, with an average of 9 percent of children between the ages of five and 17 diagnosed with it each year, according to the Centers for Disease Control and Prevention.
The FDA said Adderall is in short supply because of problems getting active ingredients to make the drug.
Adderall is made in several doses and formulations, but it is the shorter-acting, instant release forms of the drug that are in shortest supply. These are made by Teva, as well as CorePharma LLC and Sandoz, a unit of Swiss drugmaker Novartis AG.
Normally, the drug has four active ingredients: dextroamphetamine saccharate, amphetamine aspartate, dextroamphetamine sulfate, and amphetamine sulfate. But the FDA's tests found the counterfeit versions of Adderall had only two ingredients - tramadol and acetaminophen, often used to treat pain.
The fake pills often have misspellings on the packages, and are white and unmarked. Teva's real version of the pill is orange or peach-colored, and embossed with dp on one side and 30 on the other. The fake Adderall also comes in foil packages, instead of the bottles that Teva uses.
(Editing by Steve Orlofsky)
© Copyright Thomson Reuters 2023. All rights reserved.