Family Of 6 Found Dead In Wisconsin Apartment Fire Had Single Gunshot Wounds; Investigation Underway
There was a gunshot wound each on the family of six, including four children, who were found dead in the aftermath of an apartment fire in Wisconsin on Oct. 21, the police said Monday.
Connor McKisick, the father to two children and stepfather to the other two kids, appeared to have shot himself, the police added. During the investigation, the authorities also found evidence of an ignitable liquid in the apartment "where it normally would not be located," Hartland police chief Torin Misko said during a press conference Monday, as reported by CBS News.
"All six of the decedents located at 700 Mansfield Court in the village of Hartland have a single gunshot wound," Misko said, according to Fox6Now. "Connor McKisick's gunshot wound has been determined to be self-inflicted."
However, it was not clear whether the man shot his family and if the fire was set intentionally. Misko added officers also recovered "several guns" from the apartment.
"The details and context of all the other individual's wounds are still under investigation," Misko added.
The police had responded to a report of a fire at about 5:11 a.m. on Oct. 21 at a four-family apartment building at 704 Mansfield Court in Hartland village, about 26 miles west of Milwaukee, local news reported. Upon reaching the scene, they located two adults and four children - all members of the same family - deceased in one of the apartments.
The deceased adults were identified as 34-year-old Connor McKisick and 33-year-old Jessica McKisick, and the children included 14-year-old Natalie Kleemeier, a 12-year-old girl, and 3-year-old twin boys, according to Fox6Now. The twin boys were Connor and Jessica's sons. The names of the remaining family members were not disclosed by authorities.
At least 15 fire departments and nine police departments responded to the scene and assisted in rescuing people from the building and balconies.
"This is a tragic incident for the community and for the first responders involved," Misko said in a press briefing on Oct. 21. "We ask that the community respect the privacy of the families and refrain from visiting or coming to the immediate area."
"You don't want to lose the fact that this was truly an amazing family, and that's how you want them to be remembered. Their lives were cut way too short, you know," family friend Nicole Siekert told Fox6Now.
If you have thoughts of suicide, confidential help is available for free at the National Suicide Prevention Lifeline. Call 1-800-273-8255. The line is available 24 hours, every day.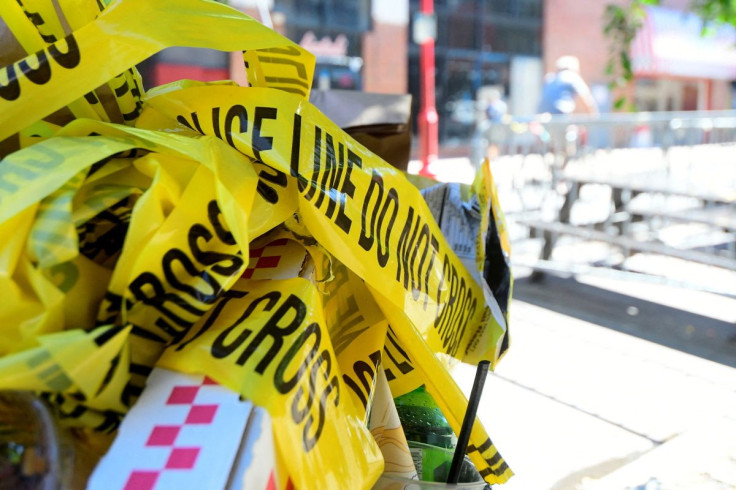 © Copyright IBTimes 2023. All rights reserved.
FOLLOW MORE IBT NEWS ON THE BELOW CHANNELS