Family Is The Backbone Of UKG Success
And it's a big part of Chris Todd's smooth transition into CEO.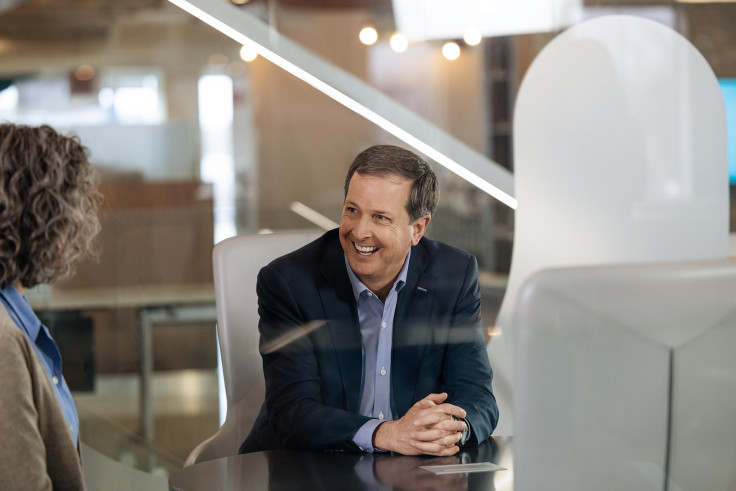 When we last interviewed UKG for our Social Capital section, it was an incredible interview with then-CEO Aron Ain ("Aron Ain's Guiding Philosophy in Business Leadership: Families Matter"). Soft-spoken but passionate, Aron made very clear his belief in the value of family. Chris Todd, to whom Aron recently passed the mantle of leadership after four years of the two of them preparing themselves and the company for that succession, is now giving his own spin to what family means -- at work and at home -- for his U Krewers.
We honored Chris as UKG's CEO in our July feature, "Family Still Matters: CEOs Who Support America's Most Important Institution" and now, in this exclusive interview, he shares the insights and decisions that make the concept a living force.
The UKG employee experience: Taking care of one another while pushing the business forward
"If you believe that people primarily stay in jobs or leave jobs because of their manager, I won the manager lottery over the last 15 years," Chris Todd told Chris Benguhe in our recent Zoom interview with this Social Capital CEO honoree. What he means by that -- and what he intends to do with that experience going forward -- gives great insight into a very employee-focused business.
Describing the working environment and value foundation, he shares also, "And now that I have this job, why wouldn't I want to continue to push on that every single day and be able to do that for others? It's just a better way to do it."
"We have a special culture here"
"It's fantastic," Chris says of his transition to top leadership. And taking the reins from his mentor and predecessor, new CEO Chris Todd leads with the same sense of family Aron Ain had instilled.
Keeping the former CEO in the family – a smooth transition of power
"Given this culture and given the relationship that we have with one another and the relationship that we have with the employees here, you can imagine how seriously we thought about transition," Chris says. And the result of four years of careful planning? "Everyone knew it was going to happen, everyone wanted it to happen, everyone expected it to happen, everyone was prepared ..." What has it been like to hit the ground running, with his leadership team intact and able to "build this story of continual but non-disruptive change for everyone"?
"Our purpose is people"
Elaborating on the theme of "smooth transition of power" that he expresses so eloquently in the previous segment, Chris shares why he believes so deeply that UKG's message, through its culture as well as product and services, "can have a big impact on the communities in which we live and the communities where our customers exist. I think it really is that profound." Being deeply motivated to deliver meaningful work and enable that to amplify through the "butterfly effect" is the level where he and his employees connect. Chris makes a great case for this focus on the people allowing business and profits to take care of themselves so that "we'll be able to reinvest in our employees and our customers and keep the cycle going. And have a whole bunch of fun along the way."
Why do I choose THIS "family?"
U Krewers are surrounded by choices and wooed by headhunters, but, Chris explains, they "choose to work here every day."
Everyone needs to feel they fit in
Belonging. Is that an ingredient for business success? It is to Chris, who states unequivocally, "And if we can build a culture where everyone feels like they fit in, while we're trying to achieve our manifest destiny here, I'll be really proud of that. Really, really proud of that. Because that matters."
Trust is one element of that which he talks about, manifested in longstanding policies that some businesses adopted only because Covid forced them into it. All of which helps build "a pretty special bond; a pretty special loyalty."
The meaning of work: Human values
Chris takes it personally as he shares why "that's what motivates me. If I could enable a little bit of that for the U Krewers who work here, then – job done." Just what "that" is, is the crux of our Social Capital movement. Hear him out.
© Copyright IBTimes 2023. All rights reserved.