Fans Aren't Happy That BLACKPINK's Lisa Is First K-Pop Idol To Perform At Crazy Horse Paris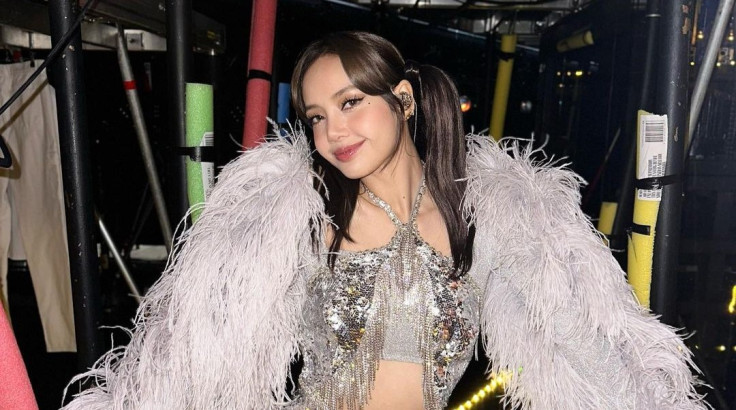 KEY POINTS
BLACKPINK's Lisa will perform at the Crazy Horse Paris later this month
Chinese fans have expressed their disappointment over Lisa's solo project
Tickets to see Lisa at the Crazy Horse Paris are already sold out
BLACKPINK member Lisa faced massive backlash over the weekend following the announcement of her performance at Paris' infamous Crazy Horse.
Organizers for the Parisian cabaret recently announced that the 26-year-old South Korean artist will perform five exclusive shows later this month, making her the first-ever K-Pop idol to grace its stage. Lisa now joins the roster of renowned musicians who performed at Crazy Horse, including Arielle Dombasle, Conchita Wurst, Pamela Anderson, Dita Von Teese and Beyoncé, among others, per Allkpop.
Founded in 1951 by Alain Bernardin, it is dubbed as one of the most avant-garde Parisian cabarets in the country, which features musical performances by nude female performers.
But, although Lisa is about to make history in K-Pop, some fans — known as BLINKS — most notably those based in China, are disappointed over the K-Pop sensation's decision to take on the show because of the seemingly inappropriate concept, especially for minors. She has since trended on a famous Chinese online forum site called Weibo.
"World-class idols have countless teenage fans, and yet they perform at a strip club," one user commented.
Another wrote, "Fans often complain about stylists for dressing them provocatively, but the idols themselves go dance at strip clubs in barely-there outfits."
"Being sexy and confident is fine, but having a top idol perform at a place like Crazy Horse is not acceptable!" a third user stated.
Other disappointed fans also flooded the comments section of her latest post on Instagram. One user wrote, "I felt really disappointed about the development of feminism, you are not good enough to be an idol."
"Have you become an idol for striptease? Have you trained for many years to become the cheapest woman? How shameful you've already become a [strip] dancer," a different user accused the star.
"The reason [fans are] angry is because BLACKPINK originally represents women's freedom, but Lisa wants to objectify women's freedom to please others in high-level nightclubs. Materializing women does not mean that women stand against women. Women are free to stand at the top of freedom but materialize," another user explained.
Despite the backlash, most fans showed support for Lisa for furthering her career. One of the biggest fan clubs in China also took to social media to defend her and announced that they were preparing a fan project for the shows.
"I am in a bad mood actually. I've been insulted by hundreds of people since yesterday. My Weibo and payment [links] were also reported and banned. But I will still firmly support LISA. We have prepared a lot of great projects for LISA's show, and she will definitely be happy," Twitter user LISACHINA327 said, attaching a photo of Lisa-inspired loot bags.
Another commented, "Lisa is a grown woman, and she is free to do what she wants. Getting mad over her doing a crazy horse performance is just so.... she can do what she wants to do, and her fans should know their place and accept that."
"If you really care about her, let her find her own happiness. It's fine to be concerned, but don't act like you can improve her life more than she can," a third user defended Lisa on Instagram.
"Crazy Horse Club is NOT a strip club. Lisa's performing at one of the most famous burlesque clubs, which is known worldwide for how artistic it is. Get some knowledge before starting false claims on her," a fourth user stated.
Lisa will perform at the Crazy Horse on George V in Paris, France, on Sept. 28 to 30. This comes weeks after the conclusion of BLACKPINK's "Born Pink" world tour in Seoul, South Korea. Tickets for all five shows are already sold out, with each ticket priced at 250 euros.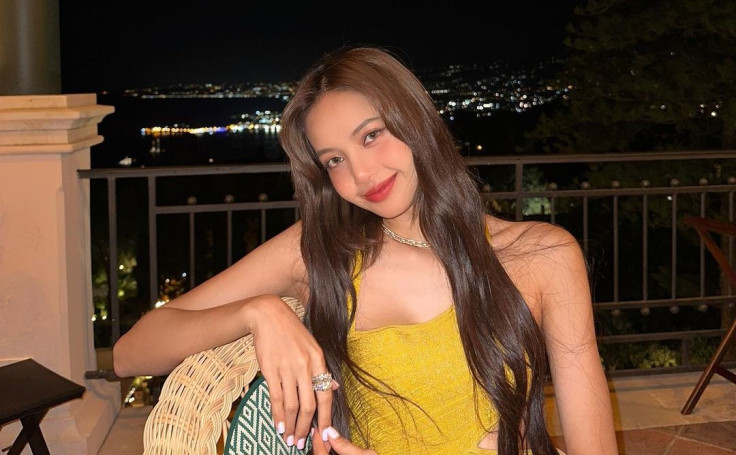 © Copyright IBTimes 2023. All rights reserved.