Fans Fear Red Velvet Will Disband After Reports Irene May Not Renew Contract With SM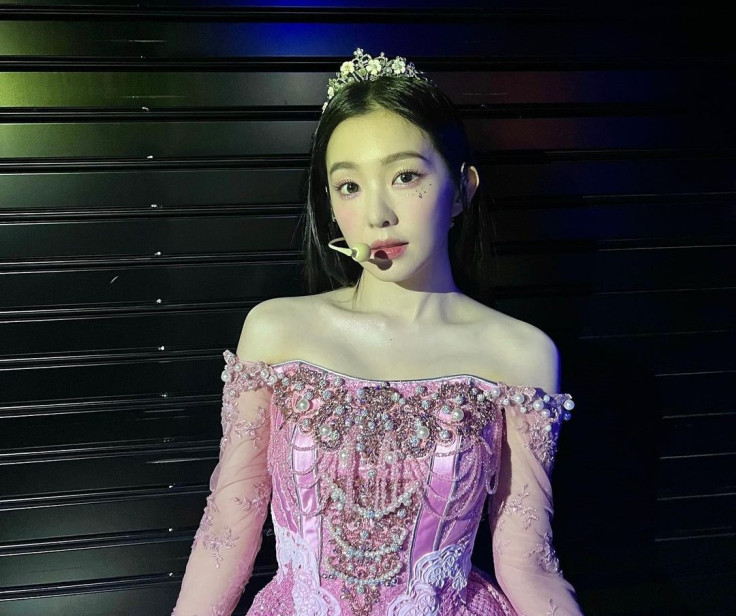 KEY POINTS
Star News Korea recently reported that Red Velvet member Irene might not renew her contract
Some fans worry Red Velvet might disband; others speculate SM is "pressuring" her to renew
Red Velvet recently announced that it will release a new album soon
Rumors have been circulating that Red Velvet leader Irene might not renew her contract with SM Entertainment, sparking concern among fans — known as ReVeluv — about the group's future.
Local media outlet Star News Korea recently reported that the 32-year-old South Korean artist was gearing toward ending her exclusive contract with the music label, which explains why Red Velvet has been inactive since June after it concluded the "R to V" world tour in London. It was also alleged that the contract negotiations were why the group has not released new music since "Beautiful Christmas" last December.
Initially, the female group's contract expired in 2017, seven years after Irene, Seulgi, Wendy and Joy made their debut in 2014. Yeri joined a year later. But the girls surprised the K-Pop community after it broke the "7-year curse" and continued to promote as a group under their longtime label.
Nearing the 10th year, the members are set to renew their contracts. Seulgi recently confirmed her renewal, while the rest have yet to make an official announcement. Each member's contract renewal dates vary as it was allegedly based on the time they each joined the company.
Following the news, fans are worried that Red Velvet might disband in the near future after the departure of Irene. Some, however, feel SM only released such a statement to pressure the former into renewing her contract.
"Ah, that prediction [makes me] scared," one user wrote on Twitter, while another commented, "[Oh no]. I want her to renew the contract because RV is undoubtedly one of the best [groups] from [the] 3rd gen. Their discography is so good."
"The girl's renewal of contract is next year. They should be doing the talks right now. All of their plans RV3 and all will happen. However, it's also possible that she won't renew. The other three [haven't] announced yet [that] they renewed. SHINee as [a] group was announced," a third user speculated.
"Media play. SM is trying to [guilt-trip] and pressure the members to renew their contract," a fourth user alleged.
Another wrote, "Before this blows up further, I hope everyone [realizes] how damaging this article is as it puts her [in] a vulnerable position of getting blamed for stopping group album and promotions if she doesn't renew. Irene herself [has] said we'll meet soon, so please trust her and her only."
"No, because this is what SM does!!! This media play by SM needs to be stopped like guilt tripping her and making it sound like we won't see RV anymore if Irene leaves and all that for what? As if we haven't seen other artists be a part of the group even if they leave SM," a sixth user said.
Irene nor SM Entertainment has yet to release an official statement regarding the matter. But the members have been busy preparing for their third full-length album.
While Red Velvet celebrated its 9th anniversary with the fans via TikTok in August, the youngest member, Yeri, confirmed that they will soon make a comeback and release new music by the second half of 2023.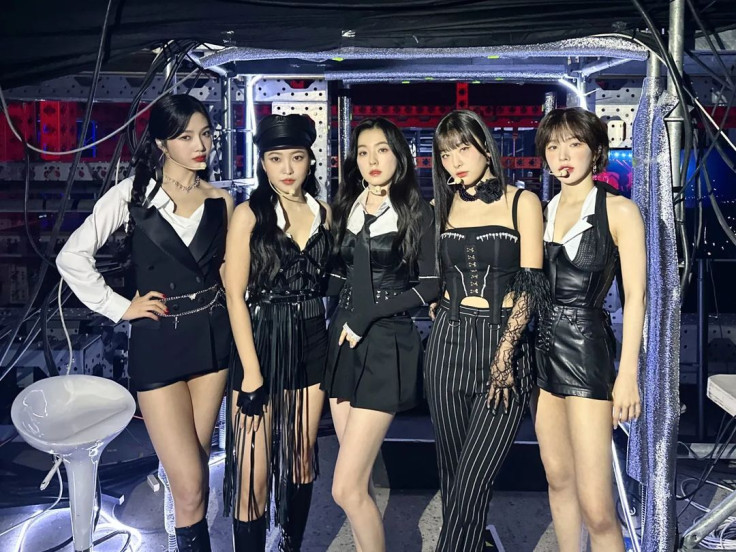 © Copyright IBTimes 2023. All rights reserved.