10 Best K-Pop Group Leaders According To 1 Million Fan Votes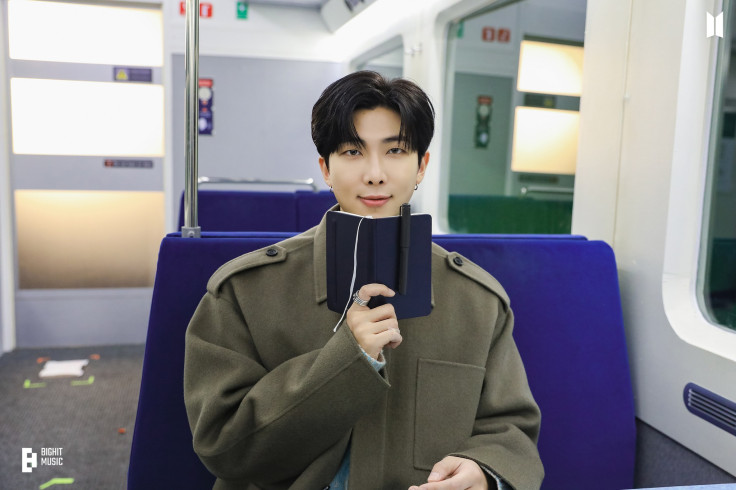 KEY POINTS
King Choice created a poll for fans to vote for the best K-Pop leader of 2023
The month-long poll, with 28 nominees, tallied over 1.1 million votes
Red Velvet's Irene and TWICE's Jihyo are the only girl group leaders in the top 10
Becoming a leader of a K-Pop group is no easy feat that's why most entertainment labels undergo a rigorous discussion when choosing the person to be held responsible and accountable for taking care of and managing the members of a group.
To determine the best leaders in the K-Pop industry, King Choice organized a month-long poll, asking the members of the K-Pop community or K-Pop fans to choose the best K-Pop leader out of 28 nominees.
Here are the K-Pop group leaders that made it to the top 10.
10.
Hongjoong of ATEEZ
Twenty-four-year-old Kim Hong-joong, or simply Hongjoong, tallied 6,891 upvotes on King Choice's best K-Pop group leader poll, making it to the top 10.
Honjoong is reportedly not only the leader of ATTEZ. He is also reportedly the first trainee that KQ Entertainment ever had.
9.
Irene of Red Velvet
Red Velvet's leader, Irene, trended on Twitter's top worldwide trends in October 2020 for her leadership skills. The phrase "IRENE BEST LEADER" trended with fans tweeting instances Irene showcased her impressive leadership skills.
In King Choice's best K-Pop group leader poll, Irene tallied 8,125 upvotes, landing her in the ninth spot.
8.
JinJin of ASTRO
Twenty-seven-year-old South Korean rapper Park Jin-woo, better known as ASTRO's leader JinJin, was voted by fans as the eighth best K-Pop group leader in the poll with 8,719 upvotes.
JinJin is a great leader for ASTRO, according to AROHAs – the group's fans – because he is understanding, a natural leader, a good speaker and humble enough to ask for help.
7.
Yoon of WINNER
WINNER's leader, Yoon, who is currently fulfilling his mandatory military service in the South Korean army, tallied 9,092 upvotes in King Choice's poll, making him the seventh-best K-Pop group leader of 2023.
In April 2020, Yoon talked about being the leader of WINNER and said becoming the group's leader changed him. "I'm the type to be lazy and irresponsible, but after I became the leader, I changed completely," he shared.
6.
Bang Chan of Stray Kids
Twenty-five-year-old Bang Chan, the leader of the fourth-generation K-Pop group Stray Kids, honed his leadership skills as the oldest child in his family. In an interview with Teen Vogue in 2022, he shared that the sense of responsibility of taking care of his younger siblings contributed to the way he leads his Stray Kids' bandmates, per Koreaboo.
He was voted the sixth-best K-Pop group leader in King Choice's poll with 12,051 upvotes.
5.
Suho of EXO
EXO's leader Suho made it to the fifth spot of King Choice's best K-Pop group leader poll with 15,239 upvotes.
Aside from K-Pop fans, his bandmates in EXO adore him for his leadership, too. In 2022, Suho was described by his bandmates as "the leader that they believe [in]," "the one whose advice they always value" and someone "they want to learn from," among many others.
4.
Jihyo of TWICE
Twenty-six-year-old Jihyo, who recently released her solo debut mini-album "ZONE," was voted the fourth-best K-Pop group leader in King Choice's poll, tallying 46,515 upvotes as TWICE's leader.
In 2021, TWICE members revealed in their appearance on Jessi's "Showterview With Jessi" that they chose Jihyo as their leader because of her dependability.
3.
Yunho of TVXQ
TVXQ's leader Yunho, also known by his stage name U-Know, tallied 63,124 upvotes in the best K-Pop group leader poll with 63,124 upvotes.
In 2020, Yunho ranked first in a leadership poll and was described as "the leader who leads the group without any incidents or scandals," per WoW! Korea.
2.
RM of BTS
Compared to the votes the third-best K-Pop group leader of 2023 collected, RM of BTS' tallied votes were over 374,000 more. The leader of BTS received 437,492 upvotes in the poll.
RM, whose real name is Kim Nam-joon, has proven his credibility and ability as the leader of one of the biggest bands in the world. The young Nam-joon from way back led his group to greater heights from humble beginnings.
1.
Leeteuk of SUPER JUNIOR
Leeteuk, the leader of the second-generation K-Pop group SUPER JUNIOR (SuJu or SJ), reigned the poll with 548,580 upvotes. He and RM are the only leader nominees with over 400,000 upvotes.
In 2020, Leeteuk was commended by psychologist Song Hyeong-seok for keeping SJ together for over a decade, per GMA Network. Dr. Song pointed out that while other members of the group had leadership potential, none of them could manage SJ like Leeteuk.
"You've got an excellent leader," she said.
© Copyright IBTimes 2023. All rights reserved.