Fans React After 'Counting On' Star Derick Dillard Tweets About Jazz Jennings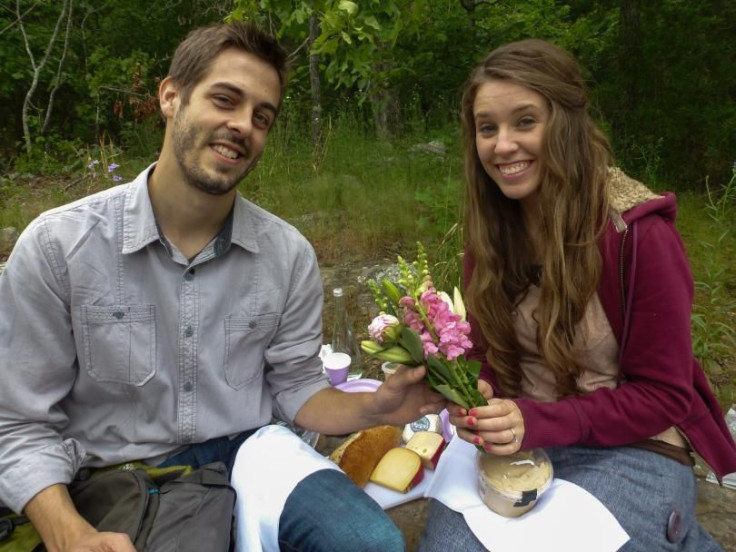 Derick Dillard, one of the stars of TLC's "Counting On," is under fire after tweeting criticisms of fellow TLC star Jazz Jennings online.
Derick, who is married to Duggar sister Jill, tweeted a criticism of Jazz, the 16-year-old transgender star of "I Am Jazz," Wednesday night, claiming that Transgender is a myth, and saying that God determines gender.
Read: Is John-David Duggar Courting?
The comment was quickly criticized and pounced on by angry fans and followers, with one even criticizing Derick, who is 28, for attacking the teen.
That comment in particular led to his attempting to explain the situation, but only making it seem worse for himself after he refused to acknowledge Jazz as a she.
Referring to Jazz, who was assigned male at birth but has lived as female for most of her life, as him, did not sit well with fans either, and he was quickly under fire again for using the wrong pronoun.
Others also warned him that criticizing Jazz was a big mistake since her show was featured on the same network that also airs his show, which chronicles the lives of the Duggar siblings after their family's initial series, "19 Kids and Counting" was taken off the air.
More fans also continued attacking him for being an adult, but criticizing and going up against a teenager as well.
TLC has not yet commented on the situation, though Derick himself did seem to hint he was thinking about the situation, and was still committed to his own belief, quoting a proverb from the bible about only trusting in God.
The situation isn't the first scandal to hit the Duggar family, who rose to fame with a show that focused on parent Jim-Bob and Michelle, and their 19 children—Josh, Jana, John-David, Jill, Jessa, Jinger, Joseph, Josiah, Joy-Anna, Jedediah, Jeremiah, Jason, James, Justin, Jackson, Johannah, Jennifer, Jordyn-Grace and Josie.
The family's show was one of TLC's most popular, until a scandal involving oldest son Josh was revealed in 2015. At the time, it was revealed that he had molested five girls as a young boy, four of whom were his own sisters. The show was pulled from TLC and officially canceled shortly after.
A few months after that initial scandal, Josh was later found to have active accounts on Ashley Madison, a website known for allowing users to seek extra-marital affairs, after a massive hack revealed the real names of users.
Read: Joy Duggar Upsets Fans With Instagram Post
After the Ashley Madison reveal, Josh released a statement of apology, calling himself a "hypocrite," and saying he was "ashamed" of his double life.
"I have been the biggest hypocrite ever. While espousing faith and family values, I have secretly over the last several years been viewing pornography on the internet and this became a secret addiction and I became unfaithful to my wife," he said. "I am so ashamed of the double life that I have been living and am grieved for the hurt, pain and disgrace my sin has caused my wife and family, and most of all Jesus and all those who profess faith in Him."
After the scandal, the women of the family, most notably Jill and Jessa, found new fame with "Counting On," which chronicled their lives after the scandal, their marriages to Derick and Ben Seewald, and the birth of Jill and Derick's first son, Israel. Since then, the show has expanded to include the weddings of their sisters, Jinger and Joy-Anna, to Jeremy Vuolo and Austin Forsyth. Since then, Jill and Derick have also welcomed a second son, Samuel, while Jessa and Ben have also had two sons, Spurgeon and Henry.
© Copyright IBTimes 2023. All rights reserved.