'Fear The Walking Dead': Frank Dillane Talks Decision To Leave The Series
Last Sunday's episode of "Fear the Walking Dead" saw the shocking death of Nick Clark. While Nick's demise is still fresh on the minds of fans as well as characters inhabiting the world of the AMC series, Dillane seems to have long since moved on, as he had actually approached the network and the show's producers back in Season 3, asking to exit the zombie drama.
"Absolutely, yes," Dillane told The Hollywood Reporter when asked if it was really his choice to leave the series. "I had been doing the show for three or four years now. There had been much chopping and changing. I was very close to Nick. I played him for a very long time. But it felt like it was time to move on and try different things, and play new characters."
"Television is a very difficult medium for an actor because you have to work so much," continued the British actor. "I also get quite homesick; I miss Europe very much when I'm away. It [also] felt like an end of an era, with [new showrunners] Ian [Goldberg] and Andrew [Chambliss] coming in. They are great writers; really, really fantastic. And now that Lennie [James] is crossing over into 'Fear the Walking Dead,' it felt like the right time for me to move on."
At the end of Season 4, episode 3, Charlie (Alexa Nisenson) fatally shot Nick to avenge the death of her villainous father figure Ennis (Evan Gamble), whom the former junkie murdered earlier in the hour. Though Dillane said that he's "never very proud" of his performances, Goldberg and Chambliss both think that Dillane did a great job filming his death scene.
"We should say that Frank has been amazing to work with," Goldberg said in a separate interview with The Hollywood Reporter. "We're big fans of his work as this character over the first three seasons. He was really receptive when we pitched him our idea for how he was going to close out Nick's story. We think he played it beautifully. He understood the emotional ramifications of it. He was very complimentary and has been great about the whole thing."
Though Nick had already passed away, fans have not seen the last of him. "With the way that we are playing with time in these first eight episodes, we will be seeing Nick again, as we do have multiple timelines," Goldberg told Entertainment Weekly.
What do you think of Nick's death? Are you sad to see Dillane's character go? Sound off in the comments section below!
"Fear the Walking Dead" airs Sundays at 9 p.m. EDT on AMC.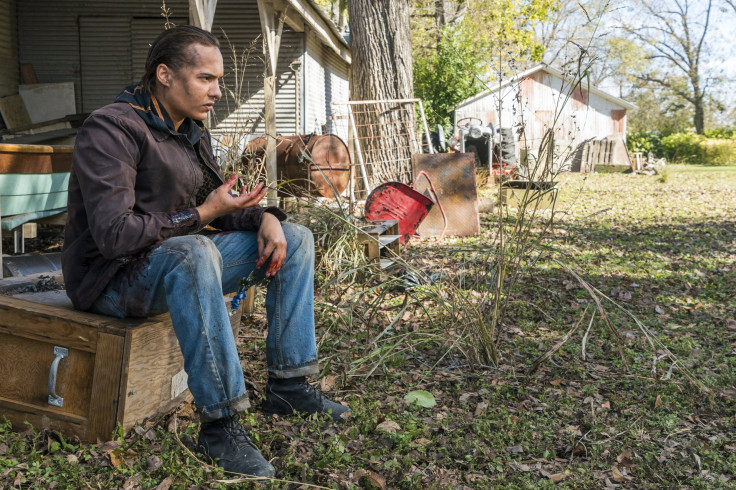 © Copyright IBTimes 2023. All rights reserved.
FOLLOW MORE IBT NEWS ON THE BELOW CHANNELS