FIFTY FIFTY Isn't Feeling 'Lonely': Group To Earn $2 Million This Month For 'Cupid' Success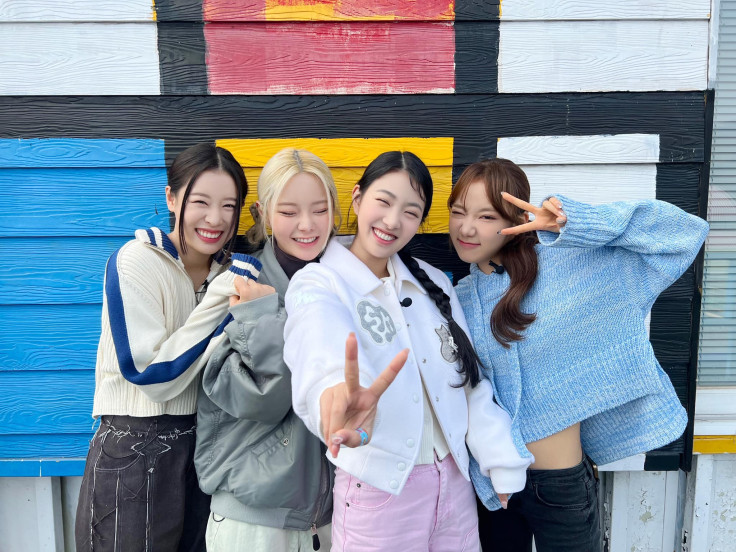 KEY POINTS
FIFTY FIFTY will reportedly receive over $2 million for the viral success of "Cupid"
The music distributor is currently wrapping up the financial settlement process
"Cupid" was included in Rolling Stone's list of "The Best Songs of 2023 So Far"
FIFTY FIFTY will reportedly earn over $2 million for the viral success of its song "Cupid."
According to a report by Ten Asia, the South Korean girl group's expected payment of over $2 million for "Cupid" will include revenue from various music distributors, including Spotify.
The group — composed of members Saena, Sio, Keena and Aran — is expected to receive its payment at the end of July as Interpark, its music distributor, is in the final stages of the financial settlement process.
One industry insider predicted that FIFTY FIFTY will get paid at least 3 billion KRW (~$2.31 million). But other insiders predicted that the group could even receive over 10 billion KRW (~$7.70 million) as a final settlement, according to Koreaboo.
FIFTY FIFTY's "Cupid" is one of the four K-pop songs that made it to Rolling Stone's list of "The Best Songs of 2023 So Far."
The viral hit took the 27th spot out of the 74 songs on Rolling Stone's list.
"This Korean quartet became global stars this year thanks to this silky hit, abetted by an English version that didn't feel like a tacked-on promotional afterthought and a TikTok dance challenge featuring the song," Rolling Stone's Jon Dolan said of the track.
"Even with its busy Doja-esque rap, 'Cupid' is delightful in graceful simplicity, breezing by on a disco-pop groove that has the easygoing effervescence of early-2010s pop, with vocals that exude cool confidence and winning warmth," he added.
Though it hasn't been a year since the group's debut in November 2022, it has already achieved a breakout smash with "Cupid," according to Forbes. The song came in at No. 18 on the Pop Airplay chart, putting it at par with BTS and Coldplay's collaboration "My Universe," which also peaked at No. 18 on the chart.
In other news, FIFTY FIFTY will no longer film a music video for "Barbie Dreams." The song, featuring American rapper Kaliii, is part of the official soundtrack of Margot Robbie's "Barbie" movie set to hit the big screens in the U.S. on July 21.
South Korean news outlet Ilgan Sports reported that filming for the "Barbie Dreams" music video had been canceled allegedly due to the conflict between FIFTY FIFTY and its label, Attrakt.
On the same day of the report, Attrakt denied the allegation and clarified that the filming of the music video got canceled because member Aran was sick and needed to undergo surgery.
"It's true that at present, we have been unable to film a music video for the 'Barbie' OST. Member Aran was sick and had to undergo surgery, and she needed about two months to recover, so we were unable to schedule a shoot for the music video. But then the current situation happened, so it became difficult [for us to film a music video]," a representative for the agency said, according to Soompi.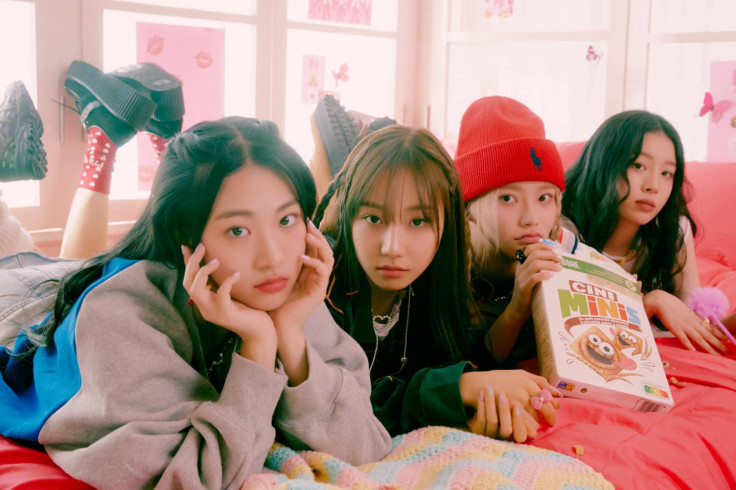 © Copyright IBTimes 2023. All rights reserved.