Firefighter Dad Describes Infant Daughter Who Died Of COVID-19, A 'Princess'
KEY POINTS
Five-month-old baby daughter of FDNY firefighter dies from COVID-19
Her parents had hoped she would get well, but her condition rapidly deteriorated
Dad made sure his daughter looked like a princess the day they took her body from the hospital
The dress that five-month-old Jay-Natalie is supposed to wear for her father's FDNY graduation ceremony made her look like a princess during her funeral, her dad Jerel La Santa said. In an emotional interview with The Post, the 30-year-old newly-minted firefighter said he felt blessed his daughter was able to wear it at her funeral.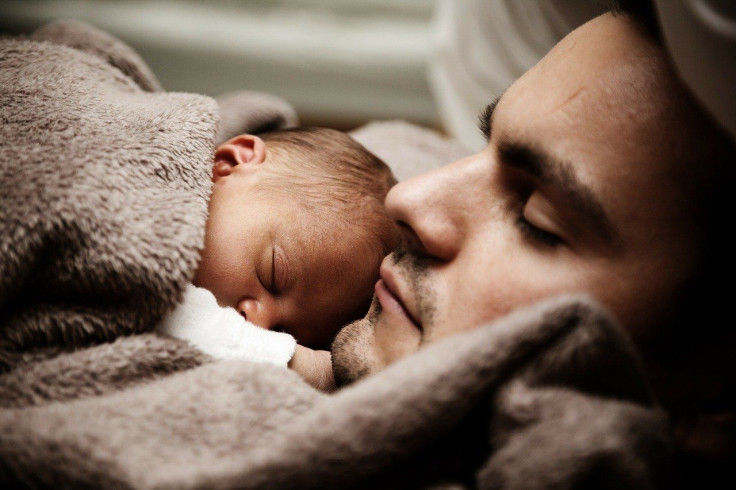 A Glittery Dress
The new FDNY firefighters were supposed to hold their graduation ceremony on March 27, but due to the onset of the coronavirus pandemic, it was postponed. Jerel La Santa is one of the new firefighters set to graduate on that date. Since this is a once in a lifetime event, he bought a rose-gold dress with glittered roses for his baby daughter, Jay-Natalie La Santa, to wear on that memorable occasion. Jay-Natalie did not live to see that glorious day; her father told The Post on Thursday.
Since her birth, Jay-Natalie was already battling cardiac problems. According to her father, even with her heart problems, she managed to go on for more than four months. Jay-Natalie was supposed to turn five months old on April 27. Then COVID-19 struck.
A Worrying Message
On March 20, La Santa was just starting his first-ever shift as an FDNY firefighter in The Bronx. Since he was a new guy, he had shut off his phone. At the end of his 24-shift, he turned his phone back on and saw an urgent message from his mother.
He was told that his wife and baby daughter were at the pediatric emergency room of the Montefiore Children's Hospital. La Santa immediately went to the hospital's E.R., and they were there, La Santa told The Post three days after losing his daughter.
La Santa's wife, Lindsey, recalled that Jay-Natalie developed a fever the night before. While her fever dropped for a brief time after giving her a dose of Tylenol and putting a damp cloth to her forehead, Jay-Natalie started having chills the next morning. At that point, Lindsey decided to bring her to the E.R.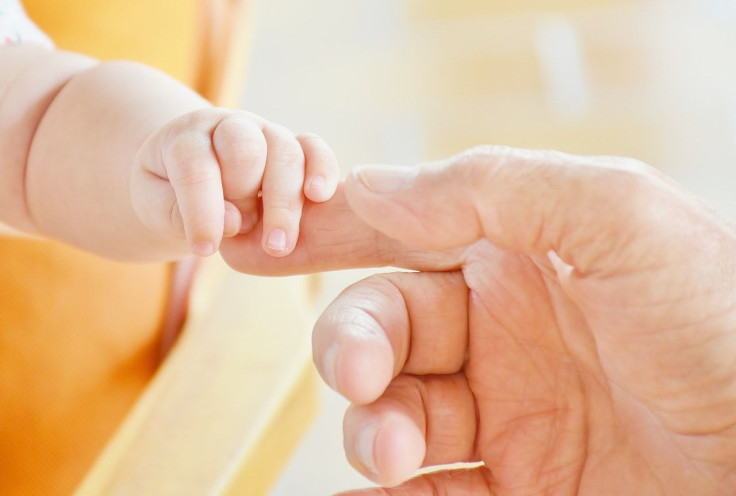 Tested Twice
The doctors tested her two times for COVID-19. The first was on March 21, when she was brought to the E.R., where she tested negative. At that time, doctors diagnosed her with bronchitis and advised her parents to let her stay at the hospital overnight because of her fever. Six days later, she was again tested for COVID-19, and this time, she became positive.
Lindsey said doctors were not sure if Jay-Natalie had the infection all along, and the first test was only a fluke or if she got the disease in the ICU. At that time, the hospital's ICU was overflowing with children and adults, Lindsey told The Post.
Hopeful Signs
Jerel and Lindsey told The Post they were very much optimistic that Jay-Natalie would recover after an encouraging meeting with physicians and social workers at the hospital. In another interview with PIX11, La Santa said, "Three days prior to it happening, her lungs were the clearest I ever saw them." He added that doctors had said that by June, Jay-Natalie could already be home.
A few days after seeing hopeful signs that his daughter is going to get well, fluids filled her lungs again, according to her father. Her father, however, said that Jay-Natalie had shown that she is willing to fight this disease. "When she was born, she had to fight.," Jerel said. She fought all the way to the end.
On April 4, their daughter had to be intubated. According to Lindsey, her daughter was getting weak and lethargic. "From April to her last breath, she was just in a paralytic state," Lindsey said. The hospital allowed only one parent at a time, Jerel and Lindsey had to take alternate 12-hour shifts until April 20, when Jay-Natalie's vitals dropped. Before it had turned worse, Jerel had phoned his wife to tell her that everything is perfect.
A Turn For The Worse
Lindsey recalled that she and her husband were very hopeful at that time because Jay-Natalie's "…numbers were beautiful, her oxygen levels were good." Ten minutes later, Jerel called his wife and told her to come because their daughter "doesn't have a pulse" anymore.
According to Jerel, doctors tried to revive his daughter for over 30 minutes, but they could not. On Monday, April 20, or a week before she would be five months old, Jay-Natalie lost the fight against COVID-19.
Final Request
While Jay-Natalie's death was tragic, Jerel was thankful, saying, "They were lucky compared to other people" who also lost loved ones to COVID-19 yet were not able to see them. Jerel requested that her daughter be donned in the dress that she was supposed to wear on his graduation day.
Fighting back the tears during the emotional interview with The Post, the 30-year-old firefighter said, "She went out looking like a princess. She had such a beautiful white little casket because we didn't want her in a body bag."
© Copyright IBTimes 2023. All rights reserved.